Positive effects of nuclear medicine, 'smart drugs' provide hope for non-hodgkin's lymphoma patients
Researchers from the United States, France and Germany make advances, provide alternatives to traditional chemotherapy treatment
Three scientific studies–each highlighting new discoveries in treatment for patients with non-Hodgkin's lymphoma–were announced at the Society of Nuclear Medicine's 52nd Annual Meeting June 18–22 in Toronto.
"Nuclear medicine has a growing role in treating non-Hodgkin's lymphoma," said SNM member Richard L. Wahl, M.D., director of nuclear medicine/PET at the Russell H. Morgan Department of Radiology and Radiological Science. "When nuclear medicine is used earlier in the course of the illness, there is a higher efficacy of treatment," he added. In "An Update of Complete Response Durability Following Tositumomab and Iodine I-131 Tositumomab (the Bexxar® Therapeutic Regimen) in a Pivotal Study of Patients (PTS) Refractory to Their Last Chemotherapy," the findings suggest "that we may have changed the course of the disease," said Wahl.
According to the results of that 2001 "pivotal" study, 60 patients, who had been previously treated with and had failed to respond or responded poorly to multiple types of chemotherapy–and whose tumors had recurred–received a single course of treatment with a radioactive antibody or "smart drug" injected into the bloodstream that targets and kills cancer cells, he explained. Of those patients, 65 percent responded to treatment; 20 percent had complete response or no evidence of remaining cancer. In the initial report, those complete responders were over 47 months. Four years later, the update study revealed that those patients who achieved a complete response had "an enduring response," noted Wahl, indicating that "while we can't say the patients are 'cured,' they have lived without the disease recurring for a substantial period of their lives."
With the therapeutic regimen, a patient receives an injected test dose of the antitumor monoclonal antibody– tositumomab and iodine I-131 tositumomab–to determine how his or her body processes that tagged antibody. Nuclear medicine imaging scans assess how quickly the drug reaches the tumor and how quickly radiation disappears from a patient's body. The dose given to each patient is individualized to the patient's own handling of the drug, so the patient receives a "personalized dose" of the treatment. Therapy is considered complete after the patient receives that individualized therapeutic dose, typically one week or so after the dosimetric dose. "We have achieved an impressive response rate from a single dose of therapy," said Wahl. "We can adjust the dose, depending on how it behaves in a person," he added, saying, "Nuclear medicine has a clear effect on lymphoma."
The current standard course of treatment for lymphoma is intensive chemotherapy. Patients receive chemotherapy every three weeks over a time period of up to six months. This treatment has unpleasant side effects, including nausea, hair loss and infections. With the nuclear medicine treatment, patients find that the most common side effect is a temporary lowering of blood counts for several weeks. Patients are now offered a choice of "months of chemotherapy or a tracer and treatment dose given over about a week," said Wahl.
Results are even more promising using tositumomab and iodine-131 tositumomab earlier in the course of the illness before many chemotherapies have failed. "Efficacy by Treatment Course Following Tositumomab and Iodine I-131 Tositumomab (the Bexxar® Therapeutic Regimen) and Chemotherapy" showed that while response and duration of response to the radioactive antibody treatment declined with each chemotherapeutic encounter, the radioactive antibody treatment "produced response rates and durations that exceeded those following chemotherapy," said Wahl. Earlier this year, the use of this form of treatment in previously untreated patients with non-Hodgkin's lymphoma was reported to show a 95 percent response rate, suggesting this form of treatment should be considered earlier in the course of the illness, he noted.
Non-Hodgkin's lymphoma is a cancer of the lymphatic system, the body's blood-filtering tissues that help to fight infection and disease. A variety of factors including congenital and acquired immunodeficiency states–as well as infectious, physical and chemical agents–have been associated with an increased risk of developing non-Hodgkin's lymphoma. This year, more than 56,000 new cases of non-Hodgkin's lymphoma will be detected and more than 19,000 deaths will occur in the United States, according to cancer experts. This cancer of the immune system became more familiar to the general public as it struck celebrities such as Jackie Kennedy Onassis, baseball great Roger Maris and King Hussein of Jordan.
Investigators from France and Germany studied a new form of radioimmunotherapy that utilizes a humanized monoclonal antibody against the CD22 tumor marker expressed by non-Hodgkin's lymphoma cells. Investigators used a specific antibody, which mainly consists of human material, to carry a potent radioisotope because the internalizing properties of the antibody are particularly suited to selectively localizing the radiation in the lymphoma cells, according to the results of "Fractionated Radioimmunotherapy in NHL With DOTA-Conjugated, Humanized Anti-CD22 Epratuzumab at High Cumulative 90Y Doses."
"Fractionated radioimmunotherapy (RIT) is feasible and our data suggest better safety results than bolus RIT, since patients appear to tolerate higher doses of therapy. Such radioimmunotherapy methods and reagents should expand the opportunities for the therapy of blood-type cancers and encourage our pursuit of this nuclear medicine technology for the treatment of more therapy-resistant solid cancer," said Jean-Francois Chatal, M.D., with the Institut de Biologie, INSERM, Nantes, France. "This multicenter trial is also evaluating the safety and efficacy of this agent in a continuing dose-escalation trial," added the SNM member.
Chatal commented, "Radioimmunotherapy has already been introduced into the management of indolent non-Hodgkin's lymphoma patients with Zevalin® and Bexxar®. We are encouraged by the results of a humanized antibody targeting a different target of non-Hodgkin's lymphoma cells that may be particularly effective with a therapeutic radiometal." He continued, "Since the antibody is humanized, we chose to give it repeatedly, in smaller doses than the regimen used by the other two products, with the aim of making it more tolerable and possibly more effective. So far, the high cumulative dose levels that have been achieved–and the very encouraging clinical results–both appear to support our idea."
"These three studies represent significant advances and future trends in therapy for patients with non-Hodgkin's lymphoma," said Lale Kostakoglu, M.D., vice chair of the SNM Scientific Program Committee's Oncology/Hematology Track and an associate professor at Cornell University's Weill Medical School who is also on staff in the department of radiology, division of nuclear medicine, at New York Presbyterian Hospital.
Media Contact
Maryann Verrillo
EurekAlert!
All latest news from the category: Health and Medicine
This subject area encompasses research and studies in the field of human medicine.
Among the wide-ranging list of topics covered here are anesthesiology, anatomy, surgery, human genetics, hygiene and environmental medicine, internal medicine, neurology, pharmacology, physiology, urology and dental medicine.
Back to home
Newest articles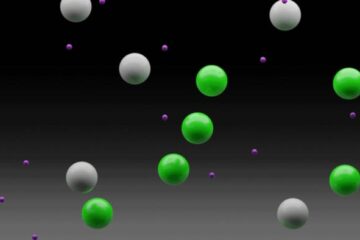 Strong winds power electric fields in the upper atmosphere
What happens on Earth doesn't stay on Earth. Using observations from NASA's ICON mission, scientists presented the first direct measurements of Earth's long-theorized dynamo on the edge of space: a wind-driven electrical…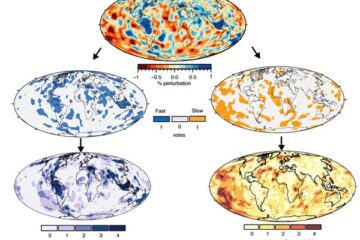 Geophysicists detect electron dance deep inside the Earth, with a Twist
A new study detects the unique seismological signature of an electron spin crossover in the deep Earth. Most are aware that electrons are negatively charged particles that surround the nucleus…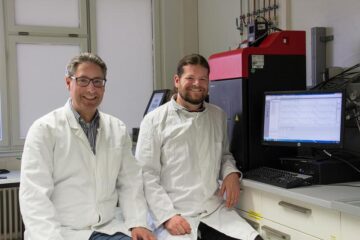 A mould dominates the eukaryotic microbiota in Parkinson's disease patients
Furtwangen University study suggests for the first time a link between Parkinson's disease and the eukaryotic microbiota in the gut. Parkinson's disease is characterised by a slow, progressive loss of…