Cancer drug could aid premature labour
AN anti-cancer drug could potentially be the first effective treatment for the many thousands of premature births that occur worldwide each year, scientific tests have found.

The drug, which has been used to treat types of cancer including breast, bowel and lung, has been found in the laboratory to control levels of a hormone receptor protein in the womb which is linked with giving birth.
The findings, from a research team at the University of Newcastle upon Tyne, should bring hope to the women who see their premature babies die or suffer from physical or mental disability as a result of being born too early.
The research, funded by the charity Action Medical Research, is published today in the Journal of Clinical Endocrinology and Metabolism.
In the UK each year, around 10 per cent, approximately 60,000, pregnancies end with premature births of less than 37 weeks gestation, which is the highest rate in Western Europe and costs the NHS millions of pounds. The problem is worse in the developing world.
Drugs currently used to treat women who give birth prematurely are relatively ineffective, and often have dangerous side effects, such as heart problems in mother and baby.
The research team examined the effect that the anti-cancer drug Trichostatin A – better known as TSA – had on the levels of receptors on human smooth muscle cells of the womb, or uterus, that are affected by the pregnancy hormone, hCG (Human chorionic gonadotrophin).
During pregnancy, the placenta releases large amounts of hCG. This activates the CG/LH receptors on the muscle cells of the womb to produce a muscle relaxant, which in turn prevents contractions and keeps the uterus in a relaxed state. It is known that decreases in hCG receptor levels may lead to contractions in the womb and labour.
Women whose babies are born prematurely experience an acute drop in the numbers of the CG/LH receptors and are thus less responsive to the hCG hormone. Laboratory tests carried out by the Newcastle University team found that TSA is able to increase numbers of the CG/LH receptors in uterine smooth muscle cells.
The researchers are now seeking funding for clinical trials to assess whether TSA would work in women who are due to give birth prematurely, or in those who are at high risk of having a premature baby.
Research team leader, Dr Nick Europe-Finner, of Newcastle University's School of Surgical and Reproductive Sciences, said: "Many people think that that premature births are no longer a problem and would be astonished to know that, even in a sophisticated, developed nation like the UK, there are still around 10 per cent of births which are classed as premature.
"It's particularly frustrating for doctors and mothers alike that there is still no effective treatment, despite the fact that many premature babies die or have physical or mental conditions that may affect them for the rest of their lives.
"Our laboratory tests show that the drug TSA is able to fool uterine muscle cells and suggest it could be a potential new therapeutic agent in preventing premature birth from occurring. We now need to take the research a step further and test it in a clinical setting, although funding for this would be required."
Mr Andrew Loughney , consultant obstetrician at the Royal Victoria Infirmary in Newcastle upon Tyne, said: "This is a very exciting area of research because it may lead to the development of new, more effective ways of preventing premature birth.
"Premature birth is a huge problem in the UK. In the hospital where I work, the Royal Victoria Infirmary in Newcastle upon Tyne, we find ourselves looking after women in premature labour day in and day out without having any really effective treatments to offer.
"There are two challenges ahead. The first will be to see whether the drug has a clear clinical effect in reducing contractions in the womb. The second will be to ensure that the new treatment has no adverse effects for the mother or the baby."
Media Contact
Dr Nick Europe-Finner
alfa
All latest news from the category: Health and Medicine
This subject area encompasses research and studies in the field of human medicine.
Among the wide-ranging list of topics covered here are anesthesiology, anatomy, surgery, human genetics, hygiene and environmental medicine, internal medicine, neurology, pharmacology, physiology, urology and dental medicine.
Back to home
Newest articles
Creating good friction: Pitt engineers aim to make floors less slippery
Swanson School collaborators Kurt Beschorner and Tevis Jacobs will use a NIOSH award to measure floor-surface topography and create a predictive model of friction. Friction is the resistance to motion…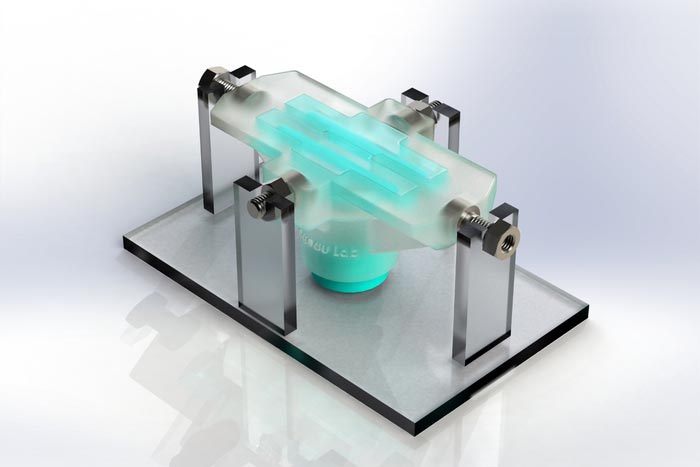 Synthetic tissue can repair hearts, muscles, and vocal cords
Scientists from McGill University develop new biomaterial for wound repair. Combining knowledge of chemistry, physics, biology, and engineering, scientists from McGill University develop a biomaterial tough enough to repair the…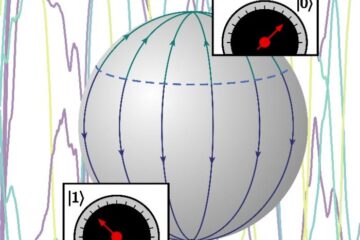 Constraining quantum measurement
The quantum world and our everyday world are very different places. In a publication that appeared as the "Editor's Suggestion" in Physical Review A this week, UvA physicists Jasper van…