Patients with disease, cancer of the esophagus benefit from new technique developed by OHSU surgeons
Surgeons at the Oregon Health & Science University Digestive Health Center have developed a new technique that makes feasible and safe a potentially lifesaving and noninvasive surgical procedure known as laparoscopic esophagectomy. Until now, the procedure was considered too technically demanding for most surgeons to perform. A paper on their findings recently was presented at the European Association of Endoscopic Surgery in Venice, Italy.
For more than a decade, the original procedure has been used in a few specialized centers around the world to remove cancer as well as other diseased tissue of the esophagus laparoscopically, that is by inserting fiber-optic instruments into a small, quarter-sized incision in the abdomen and maneuvering them to the affected portion of the esophagus while observing with a camera.
When first introduced, the less invasive laparoscopic esophagectomy was embraced by surgeons eager to forgo traditional open surgery, which requires cutting through the patient's chest. But it proved so difficult and time-consuming that most surgeons abandoned it, according to John G. Hunter, M.D., co-director of the OHSU Digestive Health Center, chairman of surgery in the OHSU School of Medicine, and co-author of the paper.
Hunter, a pioneer in minimally invasive surgery, however, did not abandon it. He knew from experience that laparoscopic surgery is inherently better for patients. "They recover faster with less pain, fewer complications and smaller scars," he explained.
He and colleagues worked in earnest to develop a means by which they could more easily and safely perform laparoscopic esophagectomies. The fruit of that labor is the laparoscopic inversion esophagectomy, or LIE. The LIE eliminates some of the technical obstacles that plagued the original procedure, the researchers report.
"With the original laparoscopic esophagectomy, the entire esophagus is in the way as you try to take it out, and all access is from behind, making it difficult to see surrounding structures and blood vessels. Space is tight," said Blair Jobe, M.D., first author of the paper and assistant professor of surgery (general surgery), OHSU School of Medicine, Portland Veterans Affairs Medical Center (PVAMC), and a member of the OHSU Cancer Institute.
"With LIE, we roll up the esophagus from the bottom, section by section, into the neck. The technique is similar to taking off a sock, rolling it down from the outside in. This opens the surrounding space, making it easier and safer to cut attachments and tissue as you go."
In their paper, the researchers state that LIE has proved effective in removing precancerous tissue as well as other noncancerous esophageal disease with fewer complications than the original laparoscopic esophagectomy. In addition, they explain, the survival rate with LIE may be greater than that of traditional open surgery. Charles Kim, M.D., resident in surgery (general surgery), OHSU, PVAMC, also participated in the research.
"We have now accumulated a large experience with this procedure and believe that as we have designed it, the technique will become very popular among esophageal surgeons," said Hunter.
Two gentlemen from Vernonia, Ore., who were among the first to undergo LIE, are already among big fans of the procedure.
Burdette Robb and Warren Curington met when Robb's Hillsboro physician referred him to Hunter to discuss LIE. Curington had already undergone the procedure nine months earlier to remove some growths on his esophagus and happened to be in for a follow-up visit the same day as Robb's initial appointment. Donna Markey, R.N., M.N, A.C.N.P., patient care coordinator for the OHSU Digestive Health Center, asked him if he would share his experience with Robb.
"It was very reassuring to see how good Warren looked and know that he was doing well. It was good to know I didn't need to have my chest cracked open. This was less radical and less threatening. I'm a single parent with three children, so I didn't want to have a lot of concerns and worries about the procedure or the results."
Curington echoed those words. "I decided I liked life too much not to have the surgery. And those people did a really good job. They knew everything before they went in there."
Media Contact
Tamara Hargens
EurekAlert!
All latest news from the category: Health and Medicine
This subject area encompasses research and studies in the field of human medicine.
Among the wide-ranging list of topics covered here are anesthesiology, anatomy, surgery, human genetics, hygiene and environmental medicine, internal medicine, neurology, pharmacology, physiology, urology and dental medicine.
Back to home
Newest articles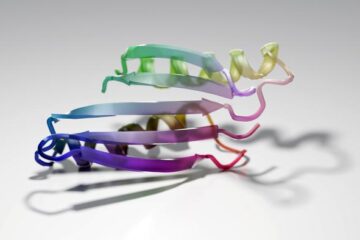 Deep learning dreams up new protein structures
A neural network trained exclusively to predict protein shapes can also generate new ones. Just as convincing images of cats can be created using artificial intelligence, new proteins can now…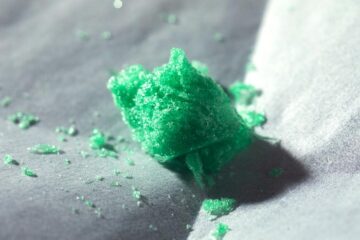 How to freeze-dry a potential COVID-19 vaccine
In Science Advances, scientists report successfully freeze-drying specialized liposomes that could be developed for use in future vaccines. Things that are freeze-dried: Astronaut food. Emergency rations. And, just maybe, some…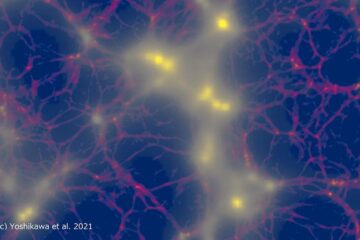 Record-breaking simulations of large-scale structure formation in the universe
Researchers led by the University of Tsukuba present computer simulations that capture the complex dynamics of elusive neutrinos left over from the Big Bang. Current simulations of cosmic structure formation…