New technique appears to stop abnormal blood vessel growth
A manmade protein with a tail of amino acids delivered to target cells can dramatically reduce blood vessel growth that obstructs vision or feeds a tumor, researchers have found.

This new approach to inhibiting blood vessel growth, or angiogenesis, delivers "intraceptors" that sequester VEGF, a "linchpin" protein needed to make blood vessels, says Dr. Balamurali K. Ambati, corneal specialist at the Medical College of Georgia and corresponding author on the study.
In a test tube as well as animal models for corneal injury and the deadly skin cancer, melanoma, MCG researchers have reduced destructive blood vessel proliferation by up to two-thirds. Findings are published in the May issue of Investigative Ophthalmology & Visual Science. "We have a promising new preclinical approach to treat conditions that involve blood vessel formation," says Dr. Ambati. These include corneal injury, the blinding wet form of macular degeneration, diabetic retinopathy and tumors, which need blood and oxygen to survive. Other angiogenesis inhibitors in use or under study target VEGF (vascular endothelial growth factor) after it has moved outside the cell, says Dr. Ambati, reducing new blood vessel growth by 30 percent to 50 percent.
"In theory, our approach works several steps ahead of where existing angiogenesis inhibitors work," he says. "The idea is that, hopefully, this would give you a therapeutic advantage by stopping VEGF where it's produced. Scientists have found that several types of cells, including blood vessel cells and cancer cells, can make their own VEGF and receptor. If you have a junkie shooting up and making his own drug, you need to get inside him to break that cycle; getting his dealer is not enough. We have focused our research on attacking VEGF within cells. We want to break that autocrine loop," he says of the cell's ability to supply itself with VEGF and a receptor.
To keep VEGF from ever leaving the protein factory where it's made, MCG researchers created a gene that makes a version of Flt, a VEGF receptor identified nearly a decade ago, that has a tail of amino acids. The amino acid tail, a retention signal called KDEL, transforms Flt into a homing device and a death sentence for VEGF.
"It's an arrest mechanism essentially," says Dr. Ambati. "It will bind and sequester. If you are VEGF and I am Flt-KDEL complex, I am going to grab you and keep you from leaving the room." If a protein spends too much time in the factory, called the endoplasmic reticulum, the cell destroys it.
The researchers get intraceptors inside cells by putting the manmade gene that makes them inside a carrier called a plasmid, an approach used in gene therapy and naturally by bacteria in the body to carry around extra genes.
Preliminary evidence indicates this technology can not only prevent blood vessel formation but also help eliminate existing blood vessels, Dr. Ambati says.
Much laboratory work remains before clinical trials are considered, he says. The researchers need to study the process in the retina, the target of abnormal blood vessel growth that occurs in the wet form of macular degeneration as well as diabetic retinopathy. He plans to do additional cancer studies and longer-term follow up the technology's ability to forestall destructive new growth. Meanwhile, the MCG Office of Technology Transfer and Economic has obtained a provisional patent on the technology.
All latest news from the category: Health and Medicine
This subject area encompasses research and studies in the field of human medicine.
Among the wide-ranging list of topics covered here are anesthesiology, anatomy, surgery, human genetics, hygiene and environmental medicine, internal medicine, neurology, pharmacology, physiology, urology and dental medicine.
Back to home
Newest articles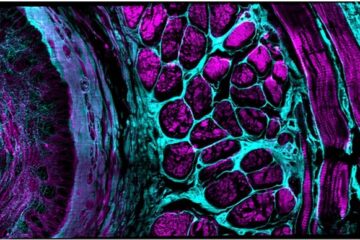 Enhancing the workhorse
Artificial intelligence, hardware innovations boost confocal microscope's performance. Since artificial intelligence pioneer Marvin Minsky patented the principle of confocal microscopy in 1957, it has become the workhorse standard in life…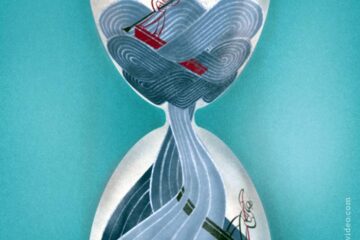 In the quantum realm, not even time flows as you might expect
New study shows the boundary between time moving forward and backward may blur in quantum mechanics. A team of physicists at the Universities of Bristol, Vienna, the Balearic Islands and…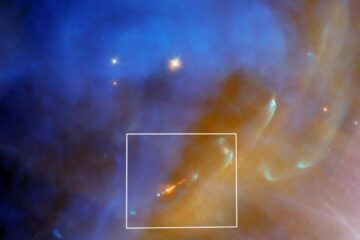 Hubble Spots a Swift Stellar Jet in Running Man Nebula
A jet from a newly formed star flares into the shining depths of reflection nebula NGC 1977 in this Hubble image. The jet (the orange object at the bottom center…