New point system enhances prognosis for GIST patients
A research team at the Sahlgrenska Academy at Göteborg University in Sweden has developed a point system for calculating risk that will help physicians determine prognoses, survival rates, and the best methods of treatment for patients suffering from GIST tumors. The findings are being published in the prestigious medical journal Cancer.

GIST is a soft tissue tumor that occurs in the abdomen but differs from gastro-intestinal cancer. Nearly two hundred Swedes are affected every year. Long-term survival rates have been low. GIST tumors can grow very large and occupy a major section of the abdomen. Some tumors weigh as much as five kilos. For many years the only method of treatment was surgery, but over the last four years it is has been possible to combine surgery with new medicinal treatment in the form of the medicine Imatinib. The medicine is administered to inhibit the growth of the tumor and to prevent the emergence of new tumors and metastases.
Of all GIST patients, 44 percent develop highly aggressive tumors that in many cases are fatal. These patients should receive priority for medicinal treatment. The new medicine Imatinib is the first drug that effectively treats patients with malignant GIST.
"GIST tumors have been under-diagnosed. Therefore there is a great risk that patients will not receive optimal treatment. The development of Imatinib offers the first effective medicinal treatment of aggressive GIST. Therefore it has become absolutely essential for pathologists, surgeons, and oncologists to be able to diagnose this tumor correctly and to determine just how aggressive the tumor is in order to provide the best possible care," says Professor Lars-Gunnar Kindblom, who directed the present study together with Professor Jeanne Meis-Kindblom and Associate Professor Bengt Nilsson.
On the basis of a unique study of all GIST cases in Western Sweden between the years 1983 and 2000, Lars-Gunnar Kindblom's research team developed a system of points. Using this system it is possible to determine a patient's prognosis in terms of both survival and the risk of developing new tumors. The system is based how large the tumor is and how quickly it is growing, which is determined by analyzing tissue samples.
The scientists divided the GIST patients into four groups­-extremely low risk, low risk, moderate risk, and high risk­-on the basis of the size of the tumor and an index that calculates how many cells are dividing. Of the 170 patients with GIST tumors classified as extremely low risk, low risk, and moderate risk, only one patient had a tumor that could not be operated on, and three patients had recurrent tumors. This can be compared with the 89 patients with high-risk tumors, among whom 36 had inoperable tumors and 35 developed new tumors after surgery. Among patients with high-risk tumors, 63 percent died as a result of their GIST tumors, as did 83 percent of those who had tumors that had already spread extensively. On the other hand, only one percent of the patients died of GIST among those with extremely low, low, and moderate risk levels.
Furthermore, the study shows that GIST is considerably more common that scientists previously believed. Worldwide, roughly 15 individuals per million develop the disease each year.
All latest news from the category: Health and Medicine
This subject area encompasses research and studies in the field of human medicine.
Among the wide-ranging list of topics covered here are anesthesiology, anatomy, surgery, human genetics, hygiene and environmental medicine, internal medicine, neurology, pharmacology, physiology, urology and dental medicine.
Back to home
Newest articles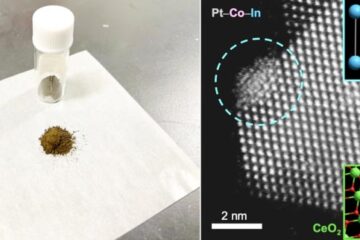 New, highly efficient catalyst for propylene production
Researchers have developed an innovative catalyst for the synthesis of propylene, which has potential benefits for the chemical industry and carbon recycling. Propylene is a colourless, flammable hydrocarbon gas that…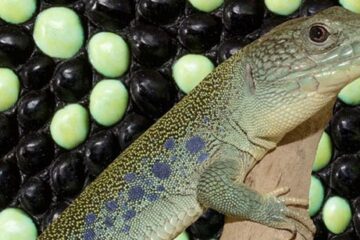 A mathematical secret of lizard camouflage
A multidisciplinary team at the UNIGE has succeeded in explaining the complex distribution of scales in the ocellated lizard by means of a simple equation. The shape-shifting clouds of starling…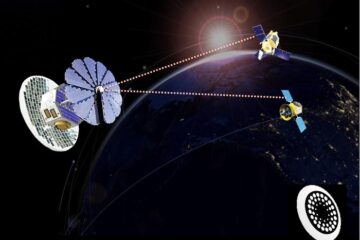 Revolutionize satellite power using laser beaming
The University of Surrey and Space Power are tackling the problem of powering satellites in Low Earth Orbit (LEO) during their eclipse period when they cannot see the sun. By…