Concerns Over Biased Experts in Asbestos Lawsuits
Expert-witness physicians who specialize in interpreting chest x-rays for plaintiffs in lawsuits claiming asbestos-related injury greatly overstate their findings, compared with independent readers interpreting the same films without knowing their source, reports the August issue of Academic Radiology, published by Elsevier on behalf of the Association of University Radiologists.

In a study of 492 chest x-rays obtained by plaintiffs' lawyers and entered as evidence in lawsuits against former employers, the original interpreters claimed to find evidence of possible asbestos-related lung damage in 95.9 percent of cases. In contrast, when the same x-rays were re-read by six unbiased physicians, the abnormality rate was only 4.5 percent.*
An accompanying editorial remarked on the study's possible impact on thousands of pending claims for billions of dollars against hundreds of companies.† More than 60 U.S. companies have taken voluntary bankruptcy to protect their assets against asbestos-related lawsuits.
The study was performed by Drs. Joseph N. Gitlin and Elizabeth Garrett-Mayer of the Johns Hopkins School of Medicine, Baltimore, together with Leroy L. Cook and Otha W. Linton. The editorial was written by Dr. Murray Janower of Wellesley, Mass., past chairman of the American College of Radiology Committee on Ethics, and Dr. Leonard Berlin of Skokie, Ill., author of a leading book on radiology and the law. Dr. Gitlin and Mr. Linton will discuss their findings in a telephone press conference on Wednesday, August 4, at 11:00 a.m. Eastern Time.
"The magnitude of the differences between the interpretations by initial [plaintiffs'] readers and the six consultants is too great to be attributed to interobserver error," the study authors asserted. "There is no support in the world literature on x-ray studies of workers exposed to asbestos and other mineral dusts for the high level of positive findings recorded by the initial readers in this report."
Federal programs providing for workmen's compensation for coal miners and asbestos workers require medical evidence of changes in the lungs that can be attributed to occupational dust exposures. Chest x-rays, which can be interpreted by more than one reader, are considered the most objective type of evidence. Physicians interpreting occupational chest x-rays are required to follow the International Labor Office (ILO) classification system, which uses a 12-point scale to describe the presence and extent of dust in the lungs. Small bright spots (opacities) on x-rays may represent scars in the lung from asbestos, coal, silica, or other mineral dusts.
A separate federal program, administered by the National Institute for Occupational Safety and Health, provides a test for physicians to qualify as expert readers, termed "B-readers." In the new study, both the plaintiffs' experts and the independent panel were qualified B-readers.
The ILO system allows readers to state that a film is completely free of any adverse changes. The plaintiffs' readers asserted that every one of the 492 films showed some harmful change. In contrast, the review panelists said that only 37.9 percent were completely free of adverse changes.
"There is less than one chance in 10,000 that the difference noted between the two groups of readers is due to chance alone," the study authors asserted. The authors of the editorial pointed out that many past studies have reported interobserver disagreements, some as high as 30 percent. "However, the fact is that none of these previously published studies have shown variations to the same extent " as the new study.
The study "raises considerable concern as to whether interpretations of chest radiographs rendered by B-reader radiologists acting as expert witnesses and offered as testimony in asbestos-related litigation is non-partisan and clinically accurate," wrote Drs. Janower and Berlin. "The article contains data that is as disquieting as it is startling."
*Gitlin JN, Cook LL, Linton OW, Garrett-Mayer E. Comparison of "B" readers' interpretations of chest radiographs for asbestos related changes. Academic Radiology 2004;11:843-856.
†Janower ML, Berlin L. "B" Readers' Radiographic Interpretation in Asbestos Litigation: Is Something Rotten in the Courtroom? Academic Radiology 2004;11:841-842.
Alle Nachrichten aus der Kategorie: Health and Medicine
This subject area encompasses research and studies in the field of human medicine.
Among the wide-ranging list of topics covered here are anesthesiology, anatomy, surgery, human genetics, hygiene and environmental medicine, internal medicine, neurology, pharmacology, physiology, urology and dental medicine.
Zurück zur Startseite
Neueste Beiträge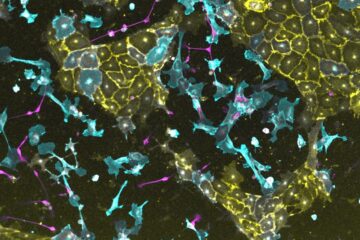 Customized programming of human stem cells
Induced pluripotent stem cells (iPS) have the potential to convert into a wide variety of cell types and tissues. However, the "recipes" for this conversion are often complicated and difficult…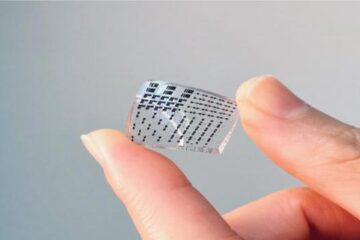 Electronic skin has a strong future stretching ahead
A material that mimics human skin in strength, stretchability and sensitivity could be used to collect biological data in real time. Electronic skin, or e-skin, may play an important role…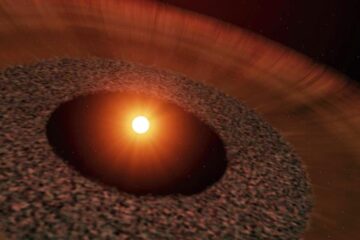 Fast-moving gas flowing away from young star caused by icy comet vaporisation
A unique stage of planetary system evolution has been imaged by astronomers, showing fast-moving carbon monoxide gas flowing away from a star system over 400 light years away, a discovery…