Recommendation Against Chemotherapy Sensitivity, Resistance Assays
A new technology assessment from the American Society of Clinical Oncology (ASCO) states that the use of chemotherapy sensitivity and resistance assays (CSRAs) to select chemotherapeutic agents for cancer patients should not be undertaken outside of the clinical trial setting.

CSRAs are an in-vitro laboratory analysis used to help determine whether a specific chemotherapy regimen might inhibit tumor growth in a specific patient. This type of analysis contrasts with so-called empiric therapy, where chemotherapy treatment is chosen based on clinical literature describing outcomes achieved through a specific clinical trial.
ASCO underscores that the idea of tailoring treatment to individual patients – using effective agents while sparing unnecessary ones – has obvious and great appeal, but ultimately found that limitations in the literature about CSRAs, including small sample sizes, a lack of prospective studies, low yield of assays, and newer chemotherapy drugs that continue to be developed, cast doubt as to their actual effectiveness of CSRAs in determining a course of treatment.
Furthermore, for technically challenging assays that require colony formation, such as the human tumor cloning assay, and for surgical procedures including the sub-renal capsule assay, the success rate of the CSRA procedure is modest. In addition, preparation of the assay may involve complex laboratory work, limiting a broad application of the technology to routine clinical practice.
"I was glad to see that our technology assessment felt that clinical trial work on the use of chemotherapy and resistance assays should continue," said Daniel Von Hoff, MD, FACP, Director of Arizona Health Science Center Cancer Therapeutics Program and Professor in the Department of Medicine, Molecular and Cellular Biology and Pathology, at The University of Arizona College of Medicine. "Obviously there is a great need for these assays particularly with the more targeted therapeutic agents that are being developed."
ASCO recommends that oncologists instead make chemotherapy treatment recommendations based on published reports of clinical trials and a patient's health status and treatment preferences.
ASCO does recommend that research into the potential for using CSRAs as a tool for determining appropriate treatment should continue. "As laboratory procedures become more advanced, better assays will be developed," said Deborah Schrag, MD, a medical oncologist and member of the Health Outcomes Research Group at Memorial Sloan Kettering Cancer Center in New York City. "In addition, as more chemotherapy drugs become available, and treatment choices for oncologists become more complex, the rationale for developing CSRAs becomes more persuasive."
ASCO defines a technology assessment as a process for determining whether a procedure is appropriate for broad-based use in clinical practices. Of an initial review of more than 1,100 articles, the ASCO Working Group found 12 articles that were relevant to include in a technology assessment of CSRAs and analyzed their results.
ASCO also released a new evidence-based technology assessment, Chemotherapy Sensitivity and Resistance Assays, the patient version of the clinical practice recommendations.
"American Society of Clinical Oncology Technology Assessment: Chemotherapy Sensitivity and Resistance Assays." D. Schrag, MD, et al, Memorial Sloan-Kettering Cancer Center, New York, NY.
The guideline has been published ahead of print August 2, 2004, in the Journal of Clinical Oncology (JCO), the semi-monthly peer-reviewed journal of the American Society of Clinical Oncology (ASCO), the world's leading professional society representing physicians who treat people with cancer.
Alle Nachrichten aus der Kategorie: Health and Medicine
This subject area encompasses research and studies in the field of human medicine.
Among the wide-ranging list of topics covered here are anesthesiology, anatomy, surgery, human genetics, hygiene and environmental medicine, internal medicine, neurology, pharmacology, physiology, urology and dental medicine.
Zurück zur Startseite
Neueste Beiträge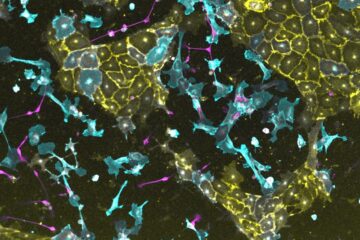 Customized programming of human stem cells
Induced pluripotent stem cells (iPS) have the potential to convert into a wide variety of cell types and tissues. However, the "recipes" for this conversion are often complicated and difficult…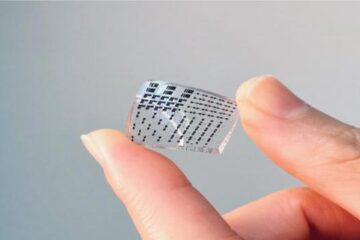 Electronic skin has a strong future stretching ahead
A material that mimics human skin in strength, stretchability and sensitivity could be used to collect biological data in real time. Electronic skin, or e-skin, may play an important role…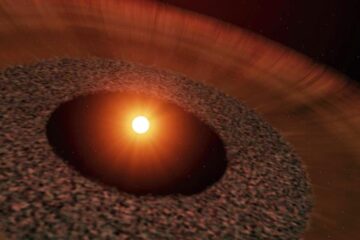 Fast-moving gas flowing away from young star caused by icy comet vaporisation
A unique stage of planetary system evolution has been imaged by astronomers, showing fast-moving carbon monoxide gas flowing away from a star system over 400 light years away, a discovery…