New glycan arrays discover autoimmunogenic activities of SARS-CoV: concern over monkey vaccine
Carbohydrate microarray technology shows strength in exploring novel immunologic targets

Researchers in New York City and Guangzhou, China applied the rapidly-developing carbohydrate microarray technology to study an inactivated SARS-coronavirus (SARS-CoV) vaccine and discovered autoimmunogenic activity of this newly identified human viral pathogen.
Using glycan microarrays, the researchers characterized the carbohydrate binding activity of SARS-CoV neutralizing antibodies elicited by an inactivated SARS viral vaccine and found:
1.) An undesired autoantibody reactivity is present in SARS-CoV neutralization antibodies
2.) the autoimmune reactivity is directed toward the complex carbohydrate of an abundant human serum glycoprotein, ASOR (asialo-orosomucoid)
3.) lectin PHA-L is identified as a specific immunologic probe to detect this complex carbohydrate
4.) this lectin stains the SARS-CoV-infected cells specifically and intensively.
The authors said that based on these findings they "have sufficient immunologic evidence that a viral-expressed carbohydrate structure is responsible for the induction of the anti-ASOR autoimmunity in vaccinated animals. These observations raise concerns on human use of the whole virus-based SARS vaccine that is produced by the monkey Vero E6 cell."
They consider that it is too risky to introduce a whole-viral SARS vaccine to human subjects since its immunological property remains largely uncharacterized. They said: "It is necessary to eliminate the undesired autoimmunogenic activity of this preparation of inactivated SARS-CoV. It is possible to identify an alternative cell line or to genetically modify the Vero E6 cell line by altering its glycosylation pathway, thereby producing vaccines with enhanced efficacy without autoimmunogenic activity."
Wang and Lu note that the experimental approaches developed in their research are likely applicable for the immunologic characterization of other viral pathogens.
Research done at Columbia University and Sun Yat-sen University
The co-equal authors of the paper "Glycan arrays lead to the discovery of autoimmunogenic activities of SARS-CoV" are Denong Wang, who was head of the functional genomics division of Columbia University Genome Center, College of Physicians & Surgeons, New York, New York; and Jiahai Lu, Associate Professor at the School of Public Health at Sun Yat-sen University, Guangzhou, China.
Lu also is in charge of the SARS-CoV vaccine program for Guangdong Province.
Wang recently moved his carbohydrate microarray laboratory to the Departments of Genetics, Neurology and Neurological Sciences, Stanford University School of Medicine, Palo Alto, California.
The research was first published online in the American Physiological Society's Articles in PresS May 25 and appears in the July 2004 issue of Physiological Genomics, one of 14 journals containing almost 4,000 articles annually, published by APS.
Experiments and results
In 2002, Wang's laboratory developed a practical bioarray platform, which utilizes nitrocellulose-coated glass slides as substrate to immobilize carbohydrate antigens. This procedure is suitable for high-throughput construction of carbohydrate arrays using existing microarray spotting devices. His group reported that a range of carbohydrate-containing macromolecules of distinct structural configurations, including polysaccharides, natural glycoconjugates, and the mono- and oligosaccharides coupled to carrier molecules, are applicable for this bioarray platform.
Using this technology, Wang's group constructed a glycan array to display a collection of carbohydrate antigens, including microbial and plant-derived polysaccharides, as well as cellular glycan complex carbohydrates. To extend the repertoire of diverse carbohydrate structures on an array, they especially included blood group substances A, B, O, Lewis, I, and i antigens, their precursors and structural derivatives that were fostered by the late Columbia Professor Elvin A. Kabat and others.
Wang and Lu believed that scanning the antibody "fingerprints" of immunized or infected subjects using a broad-range glycan array is a specific immunologic approach to exploring the evidence of viral expression of corresponding complex carbohydrates. With this novel experimental strategy, they characterized SARS-CoV neutralization antibodies and detected significant levels of IgG antibodies to a human serum glycoprotein ASOR in horse anti-SARS-CoV antibodies. However, there was no detectable antibody reactivity to agalacto-orosomucoid (AGOR), a derivative of ASOR, which differs from ASOR solely by the absence of the terminal galactosyl sugar residue.
Therefore, the researchers considered that the anti-ASOR antibody reactivity is likely specific for the sugar moieties of ASOR, and that the terminal galactose (Gal) contributes significantly to the carbohydrate binding reactivity. These "chip-hits" led the way to rapid identification of specific immunologic probes that were subsequently applied to determine whether SARS-CoV-infected monkey cells expresses antigenic structures that mimic the complex carbohydrates on human glycoprotein.
Question about autoimmune responses in SARS pathogenesis
Expression of ASOR-like complex carbohydrates by coronaviruses is previously unrecognized. ASOR is an abundant human serum glycoprotein and the ASOR-type complex carbohydrates are also expressed by other host glycoproteins. Thus the human immune system is generally non-responsive to these "self" carbohydrate structures. However, when similar sugar moieties are expressed by a viral glycoprotein, their cluster configuration could differ significantly from those displayed by a cellular glycan, thereby generating a novel "non-self" antigenic structure.
A documented example of such viral structure is an HIV-1 neutralization epitope recognized by a monoclonal antibody 2G12. As reported by D.A. Calarese and other scientists at Scripps Research Institute, this antibody is specific for a unique cluster of sugar chains displayed by the gp120 glycoprotein of HIV-1 and is able to neutralize a broad-range of HIV-1 isolates.
It is, therefore, important to examine whether naturally occurring SARS-CoV expresses the auto-immunogenic reactivities that are found in the monkey produced viruses. During a potential SARS epidemic spread, the viruses replicate within human cells. The authors pointed out that the species-associated variation in protein glycosylation might result in significant differences in sugar chain expression by the SARS viruses. To clarify whether "humanized" SARS viruses are auto-immunogenic to humans, the authors suggest investigation of the serum antibody profiles of SARS patients and vaccinated subjects using glycan arrays and other immunological tools.
Glycan arrays to exploring "sugar chain signatures" of infectious agents
Wang and Lu emphasize the importance of studying the antigenic carbohydrate structures of infectious agents. They believed that there are possibly two categories of immunologic targets for a given pathogen: microbe-specific carbohydrate structures and host-tissue cross-reactive sugar moieties. The former would be suitable for vaccination and or diagnosis of infectious diseases; the latter is critical for understanding of the biological relationship of host-microbes, as well as pathogenesis of an infection. The high-sensitivity and broad-range detection characteristics of glycan array technology make it a practical approach to exploring the "sugar chain signatures"of infectious agents, they note.
Wang and Lu said their SARS collaboration, although at an early stage, shows the strength of this new technology. This study will be extended to characterization of anti-SARS antibody responses of different animal species, including mouse, rat, rabbit, pig, horse, and monkey. They believe that characterization of anti-SARS-CoV antibody profiles of multiple animal species using glycan arrays would provide more information regarding the immunologic property of this vaccine.
They note that their study also provides clues to explore the possible roles of carbohydrate-mediated receptor-ligand interactions in SARS-CoV infection, especially in determining host-range and tissue-tropic characteristics of the virus. They urge collaborative efforts to elucidate the structure of sugar chains that are responsible for the observed autoimmunogenic activities of SARS-CoV.
In addition, they said that the experimental approaches developed in their research are likely applicable for the immunologic characterization of other viral pathogens.
Source: The research was first published online in the American Physiological Society's Articles in PresS on May 25 and appears in the July 2004 issue of Physiological Genomics, one of 14 journals containing almost 4,000 articles annually, published by APS.
Media Contact
Mayer Resnick
EurekAlert!
All news from this category: Health and Medicine
This subject area encompasses research and studies in the field of human medicine.
Among the wide-ranging list of topics covered here are anesthesiology, anatomy, surgery, human genetics, hygiene and environmental medicine, internal medicine, neurology, pharmacology, physiology, urology and dental medicine.
Back to the Homepage
Latest posts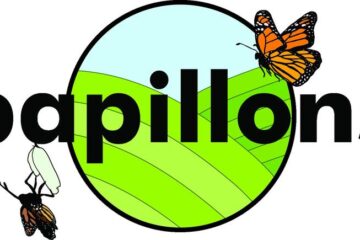 New EU project on effects of micro- and nanoplastics in agriculture
The University of Bayreuth is a partner in the new European "PAPILLONS" consortium for micro- and nanoplastics research in agriculture. 20 universities and research institutions from 12 countries will jointly…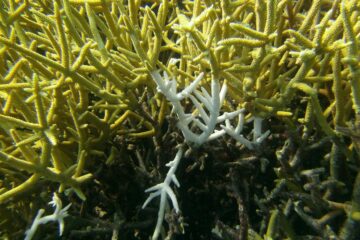 Coral on the Red List of Endangered Species
The traits of coral species that have become extinct during the last few million years do not match those of coral species deemed at risk of extinction today. In a…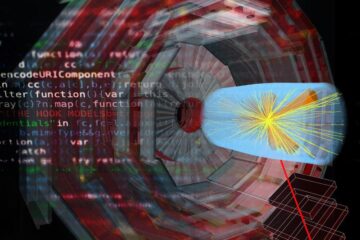 Seeking a faster pathway to synthetic data
Helmholtz Association funds project for data acquisition using neural networks. In addition to experimentally generated data, fundamental research in physics also works with synthetically generated data. Acquisition of such data…