Green Mamba Snake Venom Hormone May Cause "Second Stroke"
A Mayo Clinic research team is focusing on a hormone previously identified in the venom of the green mamba snake for the role it may play in a dangerous blood vessel narrowing in stroke patients that can lead to a second stroke, reduced blood flow and brain damage.

Called "cerebral vasospasm," this common complication of stroke occurs in approximately one-third of patients who experience a ruptured brain blood vessel. Its cause is not known. By discovering a possible role for this hormone, Mayo Clinic researchers are establishing the conceptual foundations for a new treatment for cerebral vasospasm. Their report occurs in the current issue of Neurosurgery.
In their pilot study, the Mayo Clinic researchers discovered that a specific pair of amino acids — a "peptide" known as DNP — was significantly elevated (29 percent) in aneurysm patients who went on to develop complications of cerebral vasospasm. Among the six patients in the study who were followed for seven days after their initial aneurysm ruptured, four patients showed evidence of cerebral vasospasm — a much higher frequency than the 30 percent figure commonly cited. Of the four patients who had cerebral vasospasm, three — 75 percent — had increased DNP levels.
The study was a pilot study, which means it was kept deliberately small to test the validity of the idea. Though the sample of patients was small because it is a pilot study, researchers say the results are so promising they justify a larger, case-controlled formal study. They want to pursue the possibility that DNP may one day provide a target for new therapies to stop cerebral vasospasm. Says Mayo Clinic neurologist Eelco Wijdicks, M.D., lead investigator, "If these results hold up in larger investigations, it could help us develop a very valuable specific therapeutic tool that would greatly reduce a major disabling complication of our patients."
About Subarachnoid Aneurysm and Cerebral Vasospasm
The pilot study patients all suffered a spontaneous rupture of a brain blood vessel known as an "aneurysm" that bled into the space between the brain and the middle membrane. This condition is known as a "subarachnoid hemorrhage" and is a type of stroke. It occurs in an estimated one out of 10,000 people, and it is most common in people 20 to 60 years old. About 30 percent of patients with aneurysm-caused subarachnoid hemorrhage develop cerebral vasospasm three to seven days later. Of those who develop cerebral vasospasm, about one-fourth experience a second stroke and are therefore at risk for brain damage and other complications.
Background
The Mayo Clinic researchers describe a possible role for a peptide known as Dendroaspis natriuretic peptide (DNP). A peptide is a pair of amino acids bound together in a specific way. Peptides make up proteins, and proteins do all the messaging and signaling work in the body, such as turning genes on or off. Knowing the nature of a peptide provides researchers with a possible way to manipulate proteins, and thereby control cellular processes.
DNP belongs to a family known as natriuretic peptides. They are naturally-occurring substances that influence smooth muscle contraction. Smooth muscle tissue lines the blood vessels. DNP also is found in the venom of the green mamba snake, as well as in human blood plasma and heart muscle.
Several investigations in humans have established that peptides in this family play a role in maintaining fluid and salt stores. Many patients lose massive amounts of fluids and sodium after this type of hemorrhage. And because they already have poor blood flow due to vasospasm, a second stroke can occur. Says Dr. Wijdicks, "Maintaining a good fluid balance and adding fluid when needed is essential to recovery. And understanding why and how these peptides work or disturb the status quo is very important to improving the outcome for patients."
The Mayo Clinic investigation is the first to look at DNP in cases of ruptured brain aneurysm and cerebral vasospasm and to document its elevated levels. However, other investigators have found elevated DNP levels in human plasma and heart muscle of patients who have congestive heart failure.
In addition to Dr. Wijdicks, other members of the Mayo Clinic research team include Vini Khurana, M.D.; Denise Heublein; Robyn McClelland; Fredric Meyer, M.D.; David Piepgras, M.D.; and John Burnett Jr., M.D. Mayo Foundation supported their research.
All news from this category: Health and Medicine
This subject area encompasses research and studies in the field of human medicine.
Among the wide-ranging list of topics covered here are anesthesiology, anatomy, surgery, human genetics, hygiene and environmental medicine, internal medicine, neurology, pharmacology, physiology, urology and dental medicine.
Back to the Homepage
Latest posts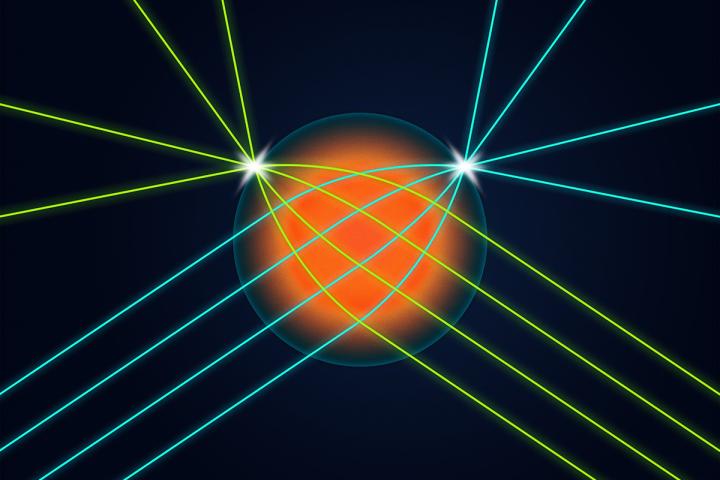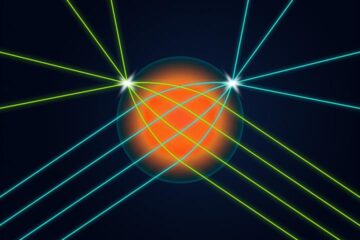 Researchers confront optics and data-transfer challenges with 3D-printed lens
Researchers have developed new 3D-printed microlenses with adjustable refractive indices – a property that gives them highly specialized light-focusing abilities. This advancement is poised to improve imaging, computing and communications…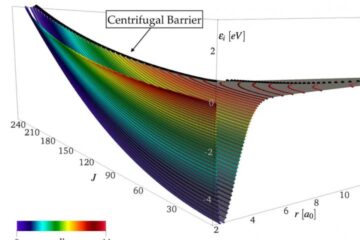 Research leads to better modeling of hypersonic flow
Hypersonic flight is conventionally referred to as the ability to fly at speeds significantly faster than the speed of sound and presents an extraordinary set of technical challenges. As an…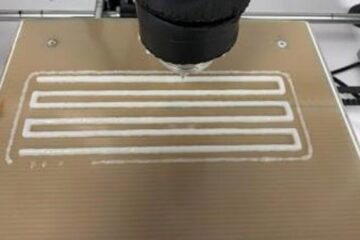 Researchers create ingredients to produce food by 3D printing
Food engineers in Brazil and France developed gels based on modified starch for use as "ink" to make foods and novel materials by additive manufacturing. It is already possible to…