Ankle Replacement Surgery for Patients with Severe Ankle Arthritis
Encouraging trends in the long term success of total ankle replacement were reported in a study presented at the American Orthopaedic Foot and Ankle Society's (AOFAS) annual summer meeting today.
This study, conducted by Charles Saltzman MD, a Professor of Orthopaedic Surgery and Engineering from the University of Iowa, found total ankle replacement to be an option for patients with severe arthritis. Similar to hip and knee replacement surgeries, total ankle replacement involves removing the arthritic ankle joint and replacing it with an implant. Total ankle replacement was developed in the 1970's but initially was plagued with high long term failure rates. The older prosthetics implants loosened or malfunctioned and frequently needed to be removed. Newer implants were developed in the late 1990's that have made the surgery a more viable option.
In the study, Dr. Saltzman reported long term results with the use of the new Agility Total Ankle ( Depuy, Inc) implant developed by Dr. Frank Alvine. The Agility ankle consists of a bearing joint made of a highly mobile and refined polyethylene plastic and mimics the motion of a real ankle. The polyethylene meets with a polished metal surface acting as a hinge giving the patient a range of motion of 20 degrees. Dr. Alvine's invention is currently the only FDA approved total ankle implant in use in the United States.
Prior to total ankle replacement surgery, the only surgical option for patients with disabling arthritis was fusion. This procedure involves fusing the bones together completely restricting ankle motion.
To measure the success of total ankle replacement surgery Dr. Saltzman initially studied the patients of Dr. Alvine four and a half years after they received their ankle implants. His new study re-examines those patients nine years after their surgery.
"The results of total ankle replacement are encouraging," said Dr. Saltzman. "The new failure rate is 11% an improvement from previous reports in the past. This suggests that the newer designs are having good mid-term outcomes." He warns that a failure rate of 11% still exceeds those of total knee and hip replacement. Although the procedure still needs improvement the implant is arguably better than joint fusion for selected patients according to Dr. Saltzman.
Future improvements will depend upon further training of doctors on how to use and properly implant the prosthetic device. The surgery should be done by surgeons with a background in total knee and total hip replacement who possess an extensive understanding of the foot and ankle.
Success also depends on the proper selection of patients. In Dr Saltzman's study, the average age of the patients at the time of surgery studied by Dr. Saltzman was 63. To receive a total ankle replacement, a patient must have debilitating, end-stage arthritis.. End-stage arthritis can be intermittently extremely painful and leaves patients incapacitated. They find it difficult to stand and have a hard time maintaining employment. Furthermore, some ankle arthritic conditions are so severe that patients are unable to continue walking, even with the aid of a brace or cane. Most have been treated with anti-inflammatory medicine for many years without substantial relief. For these patients, surgery becomes the only option.
The short term complications associated with total ankle surgery are rare, but can be devastating. A deep infection can lead to removal of the implant and an extensive reconstructive surgery of the foot and ankle.
Long term problems include implants loosening and plastic irritation to the bone liner from deformation or wear. Sometimes the bone crumbles underneath the metal implant in a process known as subsidence. This type of situation will require revision surgery to strengthen the bone and reattach the implant. If the plastic liner frays, the small particles released can induce damage to the surrounding bone, accelerating the process of subsidence. This type of situation will require revision surgery to strengthen the bone and reattach or replace the implant.
Dr. Saltzman cautions that the implant is made of mechanical parts. "All mechanical parts wear out, so patients with long term use will sometimes require maintenance," he said. Ideal candidates are elderly, inactive people with end stage arthritis simply because they are low demand and usually realistic about the capabilities of their implant.
"Patients need to be realistic about the limitations and expectations with use of an ankle replacement," Dr. Saltzman says, "but it is a viable option to treat people with debilitating end-stage ankle arthritis."
The AOFAS is the leading professional organization for orthopaedic surgeons specializing in disorders of the foot and ankle. Orthopaedic surgeons are medical doctors with extensive training in the diagnosis and treatment of the musculoskeletal system that includes bones, joints, ligaments, tendons, muscles, and nerves.
Alle Nachrichten aus der Kategorie: Health and Medicine
This subject area encompasses research and studies in the field of human medicine.
Among the wide-ranging list of topics covered here are anesthesiology, anatomy, surgery, human genetics, hygiene and environmental medicine, internal medicine, neurology, pharmacology, physiology, urology and dental medicine.
Zurück zur Startseite
Neueste Beiträge
Scientists solve big limitation of stratospheric balloon payloads
How do you cool a large telescope to absolute zero while flying it from a huge balloon at 130,000 feet? Nearly all photons emitted after the Big Bang are now…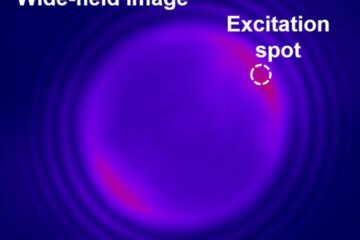 Pumping a nanoparticle to lase at low power
A single nanoparticle can act like a laser at low power but still emit a sharp signal. Lasers are used in a range of everyday devices, harnessing the power of…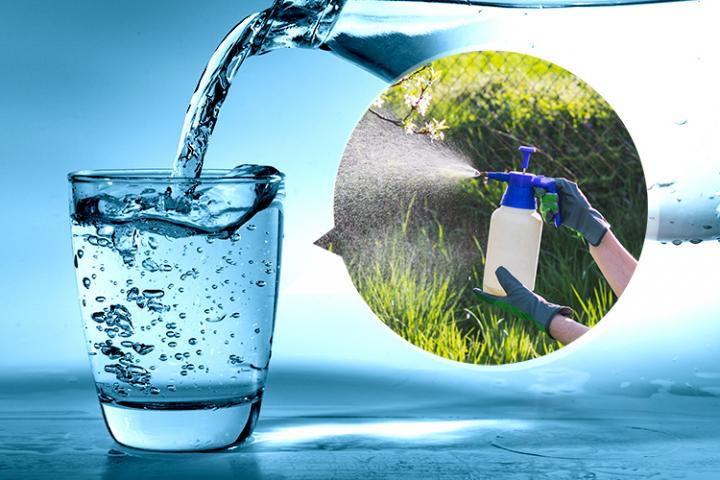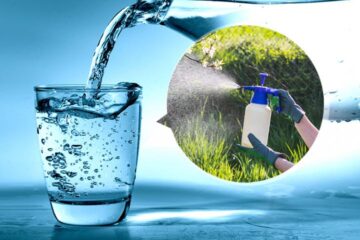 Ultrasensitive transistor for herbicide detection in water
A new polymer-based, solid-state transistor can more sensitively detect a weed killer in drinking water than existing hydrogel-based fluorescence sensor chips. The details were published in Chemistry-A European Journal. The…