Science Targets Cause of Psoriasis Before It Starts
For the estimated six to seven million Americans with psoriasis, the warm-weather months of summer might be the most challenging. Instead of being able to cover up their condition with sweaters or pants, psoriasis patients – forced to keep cool by wearing short-sleeved shirts and shorts – find themselves revealing the raised, thickened patches of red skin and silvery-white scales that they try so desperately to hide. Now, new treatment advances offer patients more hope in finding a life-long solution to this common skin disease.
Speaking at ACADEMY '04, the American Academy of Dermatology's summer scientific session in New York, dermatologist Abby S. Van Voorhees, M.D., an assistant professor of dermatology at the University of Pennsylvania in Philadelphia, discussed the gamut of new and existing treatment options available to psoriasis patients.
"Patients with psoriasis really suffer from both the physical and emotional effects of the disease," said Dr. Van Voorhees. "They report that their disease has a negative impact on their work, finances, family and social life, and overall quality of life. While not a life-threatening disease, psoriasis is a constant source of stress for patients because there is no cure."
Patient Profile
Psoriasis is an inflammatory skin disease that is often genetic in origin, with approximately one-third of patients aware of other family members who also have this inherited condition. Most often, psoriasis occurs for the first time in young adults – in people in their 20s or 30s – and lasts throughout their lifetime.
While the condition varies in severity from person to person, the inflamed areas of skin can persist for many years or flare up due to an illness such as strep throat or emotional stress resulting from work or family pressures. Either way, the search for an effective, long-lasting treatment is a top priority for psoriasis patients.
Systemic Therapy
For patients with moderate to severe psoriasis, systemic therapies are a mainstay of treatment. One group of systemic therapies consists of older, conventional therapies, such as methotrexate, acetretin and cyclosporine. While these therapies are effective treatments in controlling psoriasis, their use has been limited by potential and often serious side effects such as liver and kidney damage, the suppression of bone marrow, an increase in triglyceride levels or hypertension.
"In specific subtypes of psoriasis or in combination with other therapies, these systemic medications can be convenient and highly beneficial for patients," explained Dr. Van Voorhees. "However, it's important to note that they can cause serious side effects that limit their long-term use in some patients and can cause negative interactions with other medications."
The second group of systemic therapies is a new class of treatments called biologics, which work by blocking the activation of psoriasis. Derived from living sources such as plants, animals or microorganisms, biologic agents were developed with a greater understanding of the mechanism that causes psoriasis. Research has shown that the activation of T-cells, a type of white blood cell, is the key immune system trigger in the development of psoriasis. Once activated, these cells release cytokines – the chemicals used by the immune system to communicate messages. In psoriasis patients, these cytokines tell skin cells to reproduce and mature at an accelerated rate, thereby setting off other reactions that lead to psoriatic lesions forming on the skin. Biologic therapies attempt to block this initial T-cell activation.
The first biologic to be approved by the U.S. Food and Drug Administration (FDA) for the treatment of psoriasis is alefacept. Administered as 12 weekly injections in a physician's office, alefacept can lead to remissions of up to seven months when successful. This biologic works by directly reducing the number of activated T-cells in the skin.
Efalizumab, the second biologic approved by the FDA for the treatment of psoriasis, acts by preventing the migration of those activated T-cells into the skin from the lymph nodes. Injected into the skin by patients at home, efalizumab is taken regularly on a weekly basis. Studies show that over a period of three-to-six months, this biologic controls psoriasis in a large percentage of patients.
Etanercept, approved by the FDA for both psoriasis and psoriatic arthritis, is a biologic that blocks TNF (tumor necrosis factor-alpha), an important cytokine. This treatment can be especially helpful in those who have both psoriasis and psoriatic arthritis which can affect up to 30 percent of patients. Patients also administer the injections at home once or twice a week on a regular basis. After six months of treatment, the majority of patients experience significant improvement in their condition.
In addition, there are two other biologics currently undergoing clinical trials that may dramatically improve psoriasis – infliximab and adalimumab. Both of these agents act as TNF inhibitors, and dermatologists are hopeful that they also may provide patients with substantial benefits.
"Studies have demonstrated that the FDA-approved and emerging biologics are effective with minimal side effects," said Dr. Van Voorhees. "These medications are revolutionizing how we treat psoriasis and giving hope to millions of patients battling this chronic disease."
Light Therapy
Ultraviolet (UV) light treatments, both UVB phototherapy and PUVA (Psoralen + Ultraviolet Light A) photochemotherapy, have been used for many years in the treatment of psoriasis and can be particularly attractive to patients who want to avoid systemic medications. Patients usually receive light treatments several times each week over a period of about two-to-three months. When successful, psoriasis can be brought under control for periods of up to six months at a time. However, Dr. Van Voorhees explained that these therapies may be inaccessible for many patients and can lead to sunburns and serious long-term side effects of chronic exposure to ultraviolet light such as premature aging and skin cancer.
Recently, studies have shown that the excimer laser can be an effective treatment option for psoriasis patients who have a small amount of psoriasis. One of the main benefits of the excimer laser is that it delivers high-intensity ultraviolet radiation to localized areas of the skin affected by psoriasis rather than the entire skin surface. Treatments with the excimer laser are generally quick, safe and effective, making it an appealing new therapy for patients.
"The array of therapies available today to treat psoriasis provides patients with more options than ever to improve their quality of life," said Dr. Van Voorhees. "Understanding who is the best candidate for each of these therapies allows dermatologists to continue to maximize results and minimize risks for patients."
Headquartered in Schaumburg, Ill., the American Academy of Dermatology, founded in 1938, is the largest, most influential, and most representative of all dermatologic associations. With a membership of more than 14,000 dermatologists worldwide, the Academy is committed to: advancing the diagnosis and medical, surgical and cosmetic treatment of the skin, hair and nails; advocating high standards in clinical practice, education, and research in dermatology; and supporting and enhancing patient care for a lifetime of healthier skin, hair and nails. For more information, contact the AAD at 1-888-462-DERM (3376).
All news from this category: Health and Medicine
This subject area encompasses research and studies in the field of human medicine.
Among the wide-ranging list of topics covered here are anesthesiology, anatomy, surgery, human genetics, hygiene and environmental medicine, internal medicine, neurology, pharmacology, physiology, urology and dental medicine.
Back to the Homepage
Latest posts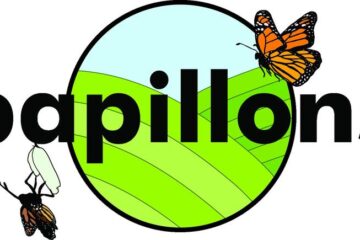 New EU project on effects of micro- and nanoplastics in agriculture
The University of Bayreuth is a partner in the new European "PAPILLONS" consortium for micro- and nanoplastics research in agriculture. 20 universities and research institutions from 12 countries will jointly…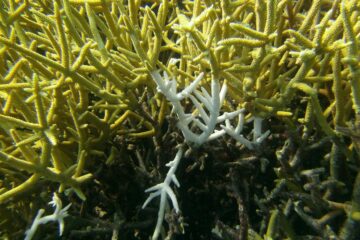 Coral on the Red List of Endangered Species
The traits of coral species that have become extinct during the last few million years do not match those of coral species deemed at risk of extinction today. In a…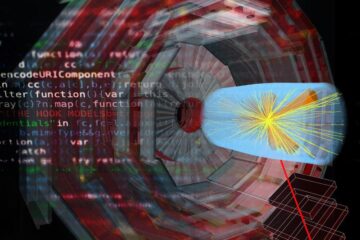 Seeking a faster pathway to synthetic data
Helmholtz Association funds project for data acquisition using neural networks. In addition to experimentally generated data, fundamental research in physics also works with synthetically generated data. Acquisition of such data…