Simple Blood Test Will Help Diabetic Patients Avoid Leg Amputation
A simple blood test can now predict the probability of success for a procedure that can save the lower leg of diabetic patients facing amputation according to a study presented at the American Orthopaedic Foot and Ankle Society's (AOFAS) annual meeting today.

The study, conducted by Alastair Younger, M.D. and Colin Meakin, M.D. at St. Paul's Hospital in Vancouver, British Columbia, examined 21 patients with diabetes who received successful partial foot amputations and 21 diabetic patients who experienced a failed amputation. Those with a 7% or lower level of glucose in their blood had a high rate of success with a partial foot amputation and did not need a blow knee amputation (BKA).
When a diabetic patient shows signs of having a foot ulcer – which is an open wound on the bottom of the foot – doctors first try to heal it using a variety of methods. If those methods fail, the ulcers become severe and often infected, causing many doctors to quickly perform a below knee amputation. This results in a patients' loss of mobility and independence.
An alternative to a BKA is a transmetatarsal amputation (TMA) in which the front portion of the foot containing the ulcer is removed. TMAs have a 75% success rate, but for the 25% of patients whose TMA's fail, the process of getting another corrective surgery is monetarily, physically, and mentally taxing. This failure rate has caused many surgeons to skip an attempt at a TMA and simply perform a BKA.
However, foot amputation success can now be at least partially predicted. According to Dr. Younger, "the number one important aspect in the success of a TMA is the quality of diabetic control." When a diabetic patient is said to be in control, they have taken good care in stabilizing their blood sugar levels. Also, diabetic patients who do not smoke have a much higher success rate for a TMA.
Diabetic control can be measured by a test called a HBA 1C, which measures a diabetic's glucose level in the blood for past three months. This gives doctors an indication of how well a diabetic patient is taking care of their condition. The lower the percentage of glucose in the blood, the higher the rate of success of a TMA. "When glucose is greater than 10% of the blood, the TMA is bound to fail, but when it is below 7% the rate of success is high, and a surgeon should perform a TMA," said Dr. Younger.
Another improvement on the operation involves a new invention, called Osteoset Beads. These small beads get inserted into the foot after partial amputation to release antibiotics, helping to prevent infection and speed recovery of a patient. "When doctors can save a limb, they should perform that surgery under the right conditions," noted Dr. Meakin.
With these new discoveries, "we can save more limbs than were able to in the past," said Dr. Younger. Dr.'s Younger and Meakin hope that orthopaedic surgeons will now consider performing a TMA instead of a BKA to help diabetic patients maintain their mobility and sense of independence.
The AOFAS is the leading professional organization for orthopaedic surgeons specializing in disorders of the foot and ankle. Orthopaedic surgeons are medical doctors with extensive training in the diagnosis and treatment of the musculoskeletal system that includes bones, joints, ligaments, tendons, muscles, and nerves.
All news from this category: Health and Medicine
This subject area encompasses research and studies in the field of human medicine.
Among the wide-ranging list of topics covered here are anesthesiology, anatomy, surgery, human genetics, hygiene and environmental medicine, internal medicine, neurology, pharmacology, physiology, urology and dental medicine.
Back to the Homepage
Latest posts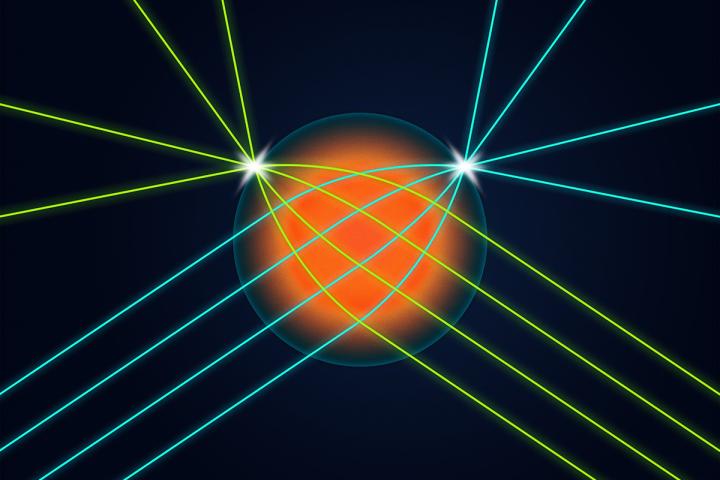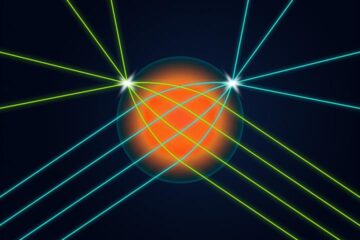 Researchers confront optics and data-transfer challenges with 3D-printed lens
Researchers have developed new 3D-printed microlenses with adjustable refractive indices – a property that gives them highly specialized light-focusing abilities. This advancement is poised to improve imaging, computing and communications…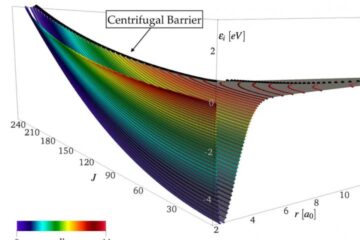 Research leads to better modeling of hypersonic flow
Hypersonic flight is conventionally referred to as the ability to fly at speeds significantly faster than the speed of sound and presents an extraordinary set of technical challenges. As an…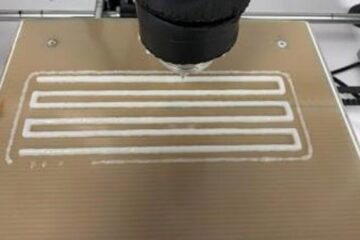 Researchers create ingredients to produce food by 3D printing
Food engineers in Brazil and France developed gels based on modified starch for use as "ink" to make foods and novel materials by additive manufacturing. It is already possible to…