Having been a victim of stuttering, only able to relieve the pressure of the inability to enunciate my thoughts at a young age through concentration and replacement of words, this topic has special meaning. After quite a long time spent in a career in broadcasting where speaking was what I was paid for, the hope of conquering stuttering is not only strong but it is mandatory. It's causes are few while it's consequences are vast. It is time for research to concentrate on causes and not on what they hear.
On July 23, 2004 in Portland Oregon a conference took place: the American Speech-Language Hearing Association's conference on Fluency and Fluency Disorders. A research project that is laudable in it's motives as well as misled in its methods was scheduled to be presented. "'Phonologic Processing in Adults Who Stutter: Electrophysiologic and Behavioral Evidence,' will be published in August in the Journal of Speech, Language and Hearing Research. The research was funded by the National Institutes of Health." [ref1]
The research study concentrated on visual stimulus to cause a 'thought' to occur within the brains of the research subjects who were known to be 'stutterers' with half not stutterers.
The method of processing speech within the brain is no different in those who stutter and those who do not stutter. The difference is in utilization of brain function, not in location of the processing.
"Traditionally, stuttering is thought of as a problem with how someone speaks, and little attention has been given to the complex interactions between neurological systems that underlie speaking,' says Christine Weber-Fox, an assistant professor of speech sciences who is interested in the brain's involvement in language processing." [ref1]
That is true. But this research study did not accomplish that task.
"We have found differences in adults who stutter, compared to those who don't, in how the brain processes information when people are thinking about language but not speaking. For example, there was a significant delay in response time when subjects were given a complex language task. We also found that in people who stutter, certain areas of the brain are more active when processing some language tasks.'"
Besides not being aware of what language is or how it is created within the brain or in what manner it is outputted to become a voiced sound, the researchers have deduced that language is a thing unto itself. They are assuming that since language is a thing that comes from the brain that it therefore comes from language. Nothing the brain does comes from what it does. Nothing in the brain is processed any differently than any other thing that comes from the brain. Concentrating on what it is that happens instead of what is happening to make it happen has hampered neuroscience ever since the first person wondered what it was that caused what they wondered about.
It has become accepted protocol to assign areas of the brain to specific functions. That is false as well as true.
It has become accepted protocol to do the worst form of science as standard procedure: to observe and impose the observance upon what is being observed.
If cars were evaluated by what observation would dictate then a car would move forward from its forward motion center. A car would move backward from its backward motion center. Its lights would come on from its forward light center, which has a connection, somehow, to its rear lights center. The gears would shift from its gear center which somehow affects both the forward and backward motion centers and in rare circumstances can be affected by either motion center. The tires are each a mobility center which are somehow connected to the motion centers but there is no indication that there is any relationship between the motion centers and the light centers other than the key center. Isn't that a tad absurd?
That is what brain research is all about. Today the fMRI is used to look into the car to see what it is within those 'centers' that causes them to do what they do and everytime an fMRI is used on the car it traces the application of gasoline to specific parts of the car to determine what it is doing and where but it seems the gasoline is most active when the motion centers are being used but not active when the lights centers are being used but is active when the tire centers are being used and somehow is apparently controlled by the key center.
What Language Is
Language is the ordered motion of brain output to both the lungs and the vocal chords. It is a process that is both acquired and innate. It is no different than the sound made from a musical instrument. That sound is controlled by the instrumentalist. Language is controlled by the brain. The rules of language, the semantics, the grammatical and phonological traits of observed language are deduced from its use and from the observation of its use. They do not create its use and they are certainly not 'wired' into the brain or somehow programmed into it.
What Stuttering Is
Input stimulus is sent to the process of comparison between input and long-term memory. The result of that process is sent to motion and to short-term processing where short-term processes it again and sents its result to motion and to long-term memory. This accounts for the instant reaction followed by the awareness of that action. When motion is caused by long-term processing it is not 'consciously known' or 'aware of' by short-term processing. It is the cause of shaking, nervousness and depression. The more the subject is controlled by long-term processing the more susceptible to such conditions they are.
Stuttering is the result of a combination of two operational functions of the brain competing for dominance. It is the result of motion signals from the brain where long-term and short-term processing are competing for dominance in motor control and visual and aural processing are competing for dominance in system control.
System control is what process is actually running the brain. Is it long-term memory based in the past, or short-term memory based in the 'now'? Is it aural processing from hearing outputted to speech or is it visual processing from the eyes outputted to speech? Stuttering normally starts at a young age when that process takes place naturally. In many people the dominance is quickly acquired by either visual or aural processing in short-term as one will be functioning at a greater degree of clarity than the other.
In young humans: when aural and visual short-term processing are close to being the same clarity there is a battle for dominance until one dominates or neither do. If neither does the first part of stuttering is set. Short-term processing will not be in control of the system.
Long-term processing is your true 'memory'. It is the record of your life from the perspective of short-term processing. If short-term is not in control it will simplay pass long-term reactionary memory back into long-term and the subject will become a product of environment.
Long-term will take over the system if short-term has not become dominate.
If long-term is permitted to retain control out of a young age the subject will have a past memory based only in past memory and will become what they were when they were young. It is how young experiences and trauma can dominate an older person's actions and reactions.
The second part of stuttering is the degree of system dominance between short and long-term processing both outputted to speech.
A simple method to examine that is the difference between a stutterer who talks and a stutterer who sings.
A stutterer who talks is consciously determining what to say. Stuttering results as long-term is where the knowledge is coming to cause the speech to occur but short-term is where the motivation is coming for what to say. The result is a mismatch of motor control.
Singing is almost all long-term. A singer 'gets into' the music and the words flow out in melody with no short-term interference to cause motor control problems. The words are secondary to maintaining the melody.
In the study referenced [ref1] the examination consisted of 'showing' words to stutterers. That alone tilted the study for success to those who had partial visual dominance in short-term and caused those who were partially dominant in aural processing to contemplate a cross reference from visual to aural and accounted for the activity in the 'right side' of the brain.
When are researchers going to stop wondering about 'where' and start wondering about 'what'?
It would be assumed, if the researchers bothered to track the difference, that female subjects in the study had less right brain activity than male subjects. But that would only be true if the female subjects were typical visual females. Many females are aural in short-term and would have had the same result as the males. Many males are visual short-term thinkers and would have had less right brain activity than the normal aural male.
Without knowing in advance which type of brain process was dominant in both long and short-term for the subjects tested the test results are useless.
"'Adults who stutter often have great language skills, meaning they don't have problems with rules of grammar or with the sounds we use to code the words of our language,' Weber-Fox says. 'When they speak, however, their motor output falters, so they pause or trip over words. We wanted to evaluate the brain activity when they were not stuttering and, in fact, when they were not having to engage their speech motor systems.'" [ref1]
Whatever for?
There is no stutterer who stutters in their head. If they think in words and concepts they think fluidly in words and normally withdraw to the preferred stutter-less condition of thought. If they think in pictures it is the same situation only more frustrating when speaking.
A condition that is the result of mismatched motor control from long and short-term processing cannot be tested unless the motor control is active.
And the researchers make another fatal flaw of mental research in concluding that knowledge (rules of grammar) has anything to do with function.
"Stuttering, which interrupts the flow of speech, affects 5 percent of people in the United States at some time in their lives. Stuttering usually begins in the preschool years, and there is a higher incidence in males. Characteristics of the disorder can range from repetition of sounds, prolongation of syllables, elongated pauses between words and speech that occurs in spurts." [ref1]
The reason males suffer from stuttering more than females is stuttering is an aural difficulty. Normal male long-term processing is aural dominant. Normal male short-term processing is aural dominant. If the male subject has a competing visual in short-term and neither has acquired dominance in short-term the interaction of aural long-term output and confused short-term output is going to result in motor control problems.
The research [ref1] attempted a control group by having half of the subjects take the exercises who did not stutter. That is not a control group. If you stutter you are very well aware of stuttering. If you do not stutter you are very well aware that you do not stutter. The only control group possible in this research study would have been the tests themselves.
But since the research study did not address stuttering at all, just the processes of thought of those who stutter, without knowledge of what those processes were, and did it through visual stimuli which is not conducsive to stuttering and in many cases does not require a motor mismatch to read as reading is a long-term process, unless it is with great feeling; the study is flawed and useless.
Stuttering is able to be overcome. But one does not fix a leak by addressing the fluid leaking. One addresses a leak by plugging the hole.
Fixing stuttering requires giving one sense process dominance in short-term and building up a record of that dominance in long-term. It does not happen instantly. But it does happen in a relatively short period of time.
My stuttering ended when I was eight years old. But it ended only because I had become aware of myself in aural short-term processing and that was acquired by a strong regime of musical instrument training. Where before that age I was able to visualize images and for many years after was able to recall those images quite well, after the introduction to music that required a conscious effort to cause sounds to be different (singing is the worst solution to stuttering) I was focused on the aural conscious short-term process which took control. Until a couple of years ago I was not able to visualize an image. It took long discussions with a friend who is totally short-term visual and aural long-term. I had to adapt my descriptions to match his visual process and in that process I acquired the ability to once again visualize.
Stuttering started to creep into my life again after that. Luckily I know how it works and I am able to stop any stuttering incident just as quickly as it started. Focus on now. Concentrate on the rims of my glasses as I see. It brings me into 'now' and relieves the interference from long-term memory and therefore the stuttering resulting from that interference.
I spoke on the air for quite a few years, making a meager and worthless living in broadcasting. I was a voice over actor (Screen Actors Guild member) with the credit of the last six years of the CBS TV series Knots Landing under my belt. I served as the 'voice' of 74 radio and television stations across the country. And at 8 I could not utter my name without laboring and forcing it out through volume.
Stuttering is not a crippling condition. It is a condition that can be solved. But it cannot be solved unless the subject takes control of their brain instead of letting it control them.
A final note: If the reader has a problem with a former announcer talking about a scientific topic the reader is far too controlled by long-term memory. Think 'now' and you will start to realize what you have learned is what others have learned which is not how to learn new things.
Media Contact
Lee Hempfling
The Enticy Institute
Alle Nachrichten aus der Kategorie: Health and Medicine
This subject area encompasses research and studies in the field of human medicine.
Among the wide-ranging list of topics covered here are anesthesiology, anatomy, surgery, human genetics, hygiene and environmental medicine, internal medicine, neurology, pharmacology, physiology, urology and dental medicine.
Zurück zur Startseite
Neueste Beiträge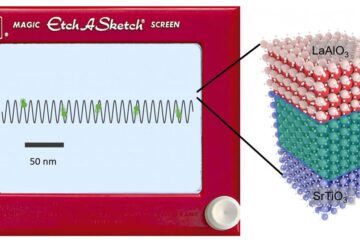 Pitt researchers create nanoscale slalom course for electrons
Professors from the Department of Physics and Astronomy have created a serpentine path for electrons. A research team led by professors from the Department of Physics and Astronomy have created…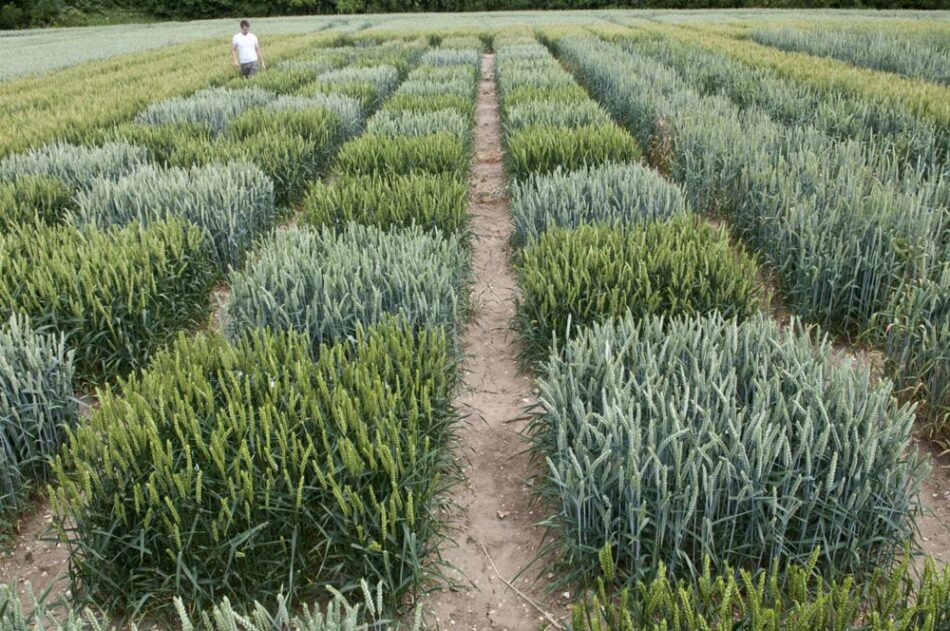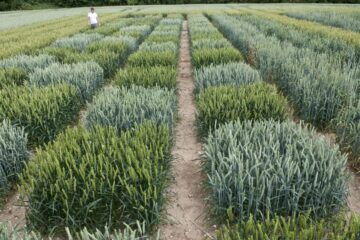 Novel haplotype-led approach to increase the precision of wheat breeding
Wheat researchers at the John Innes Centre are pioneering a new technique that promises to improve gene discovery for the globally important crop. Crop breeding involves assembling desired combinations of…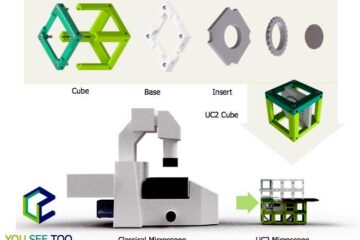 A microscope for everyone
Jena researchers develop open-source optical toolbox. The open-source system from the 3D printer delivers high-resolution images like commercial microscopes at hundreds of times the price. Modern microscopes used for biological…