Validated New School Screening Tool for Asthma, Allergy
School children can be screened for asthma and respiratory allergies using a simple questionnaire. A study validating the student questionnaire – and an alternative questionnaire for parents – is reported in the July issue of the Annals of Allergy, Asthma & Immunology.
Children ages 7 to 13 answered nine questions at school about their breathing and allergy symptoms. The answers were then compared to the results of double-blinded clinical examinations of those students. The investigators found that the answers to the questions were generally predictive of a diagnosis of asthma or allergies. A parallel questionnaire completed by the parents of the children also was predictive, but not quite as strongly so.
"The student and parent questionnaires offer a new tool for finding unrecognized asthma and allergies among school children," said Robert Miles, M.D., who chaired the coordinating committee for the multi-center study. "For many years children have been screened at school for vision problems and hearing disorders. Now we're able to offer a simple screen that helps identify those with suspected asthma and allergies so they can be referred for a professional diagnosis."
Asthma is a debilitating chronic disease that most often begins in childhood and affects between 7% and 20% of children by the age of 18 years. Allergies also affect between 10 million and 20 million children in the United States, including approximately 80% of children with asthma. Together, these diseases cause enormous suffering, lost school attendance days and lost activity days. In some cases, uncontrolled asthma can be fatal.
The project to develop a school-based asthma and allergy screen was started four years ago. The American College of Allergy, Asthma and Immunology (ACAAI) announced grants of $100,000 each for pilot projects to develop an asthma and allergy screen that could be used in schools. "Schools are the one place where most all children can be reached," Dr. Miles said. "But it was important that the test be easy to administer so as not to place a great burden on teachers, administrators and school systems.
Sixty-seven proposals to develop the asthma and allergy screening tools were received from public health departments, school districts, medical schools and other organizations with research capabilities. Four grants were awarded to pilot projects in:
— Chicago: La Rabida Children's Hospital and Research Center
— Cleveland: Rainbow Babies and Children's Hospital
— Dallas: Dallas Asthma Consortium
— Rochester, Minn.: Olmsted County Asthma Action Coalition
The four locations offered a wide variety of social, economic, racial and ethnic characteristics.
The pilot projects were completed during the school year ending in June 2001, and their results published later that year. The ACAAI then asked the directors of the four pilot projects to collaborate on a single questionnaire for students and one for parents, using what had been learned in the four pilot projects. The collaborative study was completed in the school year ending in June 2003 and is reported in this month's Annals. It documents the feasibility and validity of using a questionnaire for identifying undiagnosed asthma and respiratory allergies in children in kindergarten to grade 6.
The study showed that either a nine-item student questionnaire or a 10-item parent questionnaire can be used in diverse school settings to screen for asthma and respiratory allergies. The questionnaire completed by the students proved to be a somewhat more sensitive indicator of asthma and allergies than the one completed by the parents. The finding is similar to past studies that have shown that children can be more accurate than their parents in describing their asthma symptoms.
The ACAAI will be hosting a national conference this fall to determine ways to introduce the new screening instruments to schools across the country and encourage adoption of the questionnaires. The conference also will address strategies for getting a professional diagnosis and treatment to children who screen positive for asthma or respiratory allergies.
The directors of the four pilot projects and co-authors of the validation study are Dr. Rebecca Gruchalla, University of Texas Southwestern Medical Center, Dallas; Dr. Susan Redline, Rainbow Babies and Children's Hospital, Cleveland; Dr. Raoul Wolf, La Rabida Children's Hospital and Research Center, Chicago; and Dr. Barbara Yawn, Olmsted Medical Center, Rochester, Minn.
Members of the Steering Committee for the ACAAI School-Based Allergy and Asthma Screening Initiative are Dr. Robert Miles, chair, and Dr. Jean Chapman, Dr. Linda Ford, Dr. William Storms and Dr. John Winder.
Six pharmaceutical companies provided unrestricted educational grants to the ACAAI to help fund the research: Aventis, Dey, GlaxoSmithKline, Novartis/Genentech, Inc., Pfizer US Pharmaceutical Group and UCB Pharma, and Schering/Key.
All news from this category: Health and Medicine
This subject area encompasses research and studies in the field of human medicine.
Among the wide-ranging list of topics covered here are anesthesiology, anatomy, surgery, human genetics, hygiene and environmental medicine, internal medicine, neurology, pharmacology, physiology, urology and dental medicine.
Back to the Homepage
Latest posts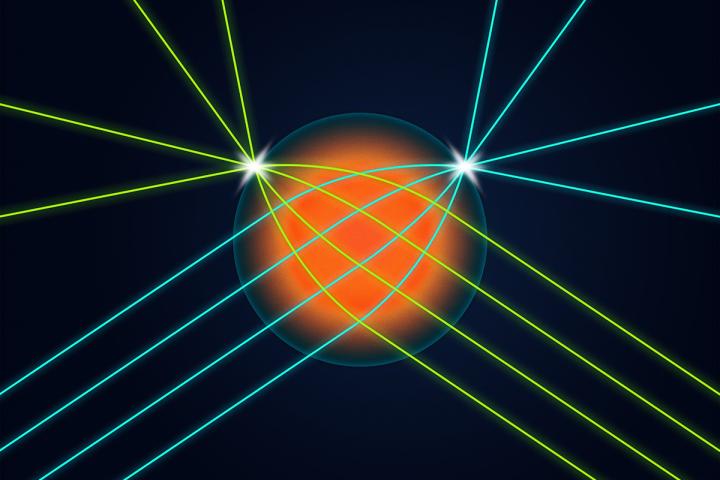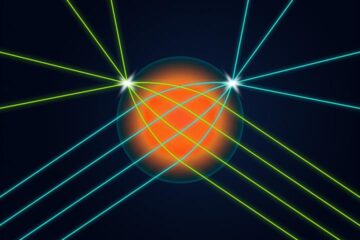 Researchers confront optics and data-transfer challenges with 3D-printed lens
Researchers have developed new 3D-printed microlenses with adjustable refractive indices – a property that gives them highly specialized light-focusing abilities. This advancement is poised to improve imaging, computing and communications…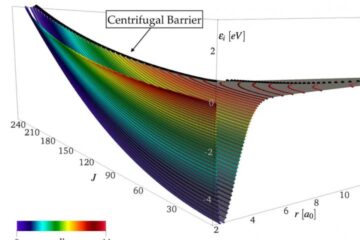 Research leads to better modeling of hypersonic flow
Hypersonic flight is conventionally referred to as the ability to fly at speeds significantly faster than the speed of sound and presents an extraordinary set of technical challenges. As an…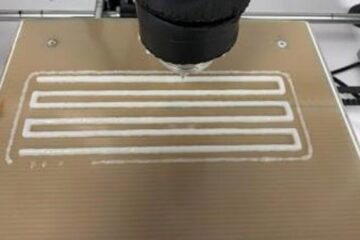 Researchers create ingredients to produce food by 3D printing
Food engineers in Brazil and France developed gels based on modified starch for use as "ink" to make foods and novel materials by additive manufacturing. It is already possible to…