Updated Cholesterol Guidelines Support More Intensive Lowering of Cholesterol
The National Cholesterol Education Program (NCEP) has updated its guidelines for treatment of blood cholesterol, suggesting that people at risk for heart attack and stroke would benefit from more intensive cholesterol-lowering therapies.
Dr. Scott M. Grundy, director of the Center for Human Nutrition at UT Southwestern Medical Center at Dallas, said the new guidelines are based largely on results from five major clinical trials involving cholesterol-lowering medications called statins. These results make possible changes to the 2001 guidelines issued by the NCEP Expert Panel on Detection, Evaluation and Treatment of High Blood Cholesterol in Adults (Adult Treatment Panel III), for which Dr. Grundy served as chairman. The updated recommendations – published today in Circulation: Journal of the American Heart Association – are endorsed by the National Heart, Lung and Blood Institute; the American Heart Association; and the American College of Cardiology.
NCEP identifies three categories of risk based on a person's likelihood to develop cardiovascular disease (heart attack and stroke) in the near future: high risk, moderately high risk, and lower to moderate risk. High-risk individuals are those who have already had a heart attack; cardiac chest pain (angina); previous angioplasty or bypass surgery; obstructed blood vessels to the arms, legs or brain; diabetes; or a collection of other risk factors that raise the likelihood of having a heart attack in the next 10 years by more than 20 percent.
For high-risk patients, the guidelines issued in 2001 called for doctors to prescribe cholesterol-lowering drugs along with dietary therapy as necessary to reduce low-density lipoprotein (LDL) cholesterol levels to less than 100 milligrams per deciliter. Recent clinical trials allowed the panel to identify a subgroup of high-risk patients who can be considered to be at very high risk and may benefit from even more intensive lowering of LDL. For very high-risk persons, the new recommendations give physicians the option of reducing LDL cholesterol to less than 70 mg/dL.
Patients are considered at very high risk if they already have cardiovascular disease plus diabetes, are persistent smokers, have poorly controlled high blood pressure, recently suffered a heart attack, or have the metabolic syndrome – a constellation of risk factors that include overweight and obesity, high triglycerides, low levels of "good" high-density lipoprotein (HDL) cholesterol, high blood pressure, high blood glucose and a tendency to form blood clots.
For people who are at moderately high risk – those who have two or more risk factors for coronary heart disease and have a 10 percent to 20 percent chance of having a heart attack in the next 10 years – ATP III recommended reducing LDL cholesterol to less than 130 mg/dL. Recent clinical trials, however, strongly suggest that moderately high-risk people will receive additional benefit if their LDL levels are reduced to less than 100 mg/dL.
Recent clinical trials also provide strong evidence that cholesterol-lowering therapy is effective in reducing cardiovascular disease in patients with diabetes as well as older persons who are at risk. Guidelines for people with lower to moderate risk for cardiovascular disease were unchanged.
"The report also emphasizes the importance of making lifestyle changes that help with cholesterol management, including eating a low-saturated fat, low-cholesterol diet; increasing fiber intake; losing weight, and exercising regularly," Dr. Grundy said. "These should always be employed when patients are given cholesterol-lowering drugs."
The first ATP report, published in 1988, focused on the prevention of coronary heart disease before any signs of clinical disease. This report identified LDL cholesterol as the major form of "bad" cholesterol and the primary target of treatment. In the second report in 1993, the panel reaffirmed the importance of treating high LDL cholesterol. It showed that patients who already have cardiovascular disease benefit from cholesterol-lowering therapy. The 2001 ATP report went a step further, outlining more intensive treatments for people at high risk who do not yet have cardiovascular disease. Dr. Grundy was a member of the panel that produced the first report and was chairman of the panel that wrote the second and third reports.
"It has been gratifying to see research in the cholesterol field come to fruition to save so many lives," he said.
The National Heart, Lung and Blood Institute, part of the National Institutes of Health, established the National Cholesterol Education Program in 1985.
Alle Nachrichten aus der Kategorie: Health and Medicine
This subject area encompasses research and studies in the field of human medicine.
Among the wide-ranging list of topics covered here are anesthesiology, anatomy, surgery, human genetics, hygiene and environmental medicine, internal medicine, neurology, pharmacology, physiology, urology and dental medicine.
Zurück zur Startseite
Neueste Beiträge
Scientists solve big limitation of stratospheric balloon payloads
How do you cool a large telescope to absolute zero while flying it from a huge balloon at 130,000 feet? Nearly all photons emitted after the Big Bang are now…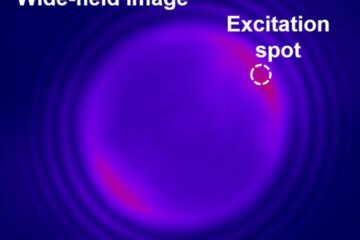 Pumping a nanoparticle to lase at low power
A single nanoparticle can act like a laser at low power but still emit a sharp signal. Lasers are used in a range of everyday devices, harnessing the power of…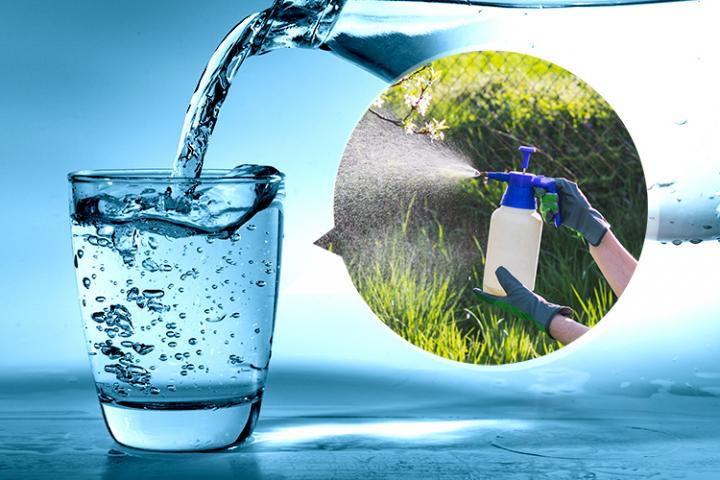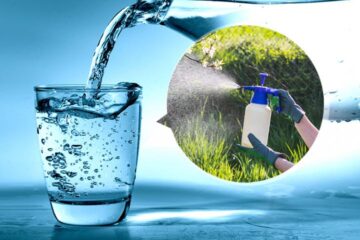 Ultrasensitive transistor for herbicide detection in water
A new polymer-based, solid-state transistor can more sensitively detect a weed killer in drinking water than existing hydrogel-based fluorescence sensor chips. The details were published in Chemistry-A European Journal. The…