Strong foundations built to increase access to AIDS treatment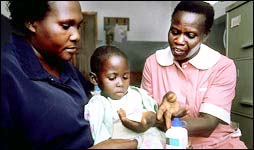 In the six months since WHO and UNAIDS launched the "three by five" strategy, significant progress has been made towards the goal of increasing access to AIDS treatment for all those who need it. This is the result of the efforts of many partners including governments, donors, multilateral agencies, nongovernmental organizations, faith based organizations, the private sector, and persons living with HIV/AIDS. But much more remains to be done and urgently if the world is to meet its target of providing treatment to three million people living with AIDS in developing countries by the end of 2005, the World Health Organization (WHO) and UNAIDS said in two reports released today.
"Important work has been done in just a few months to build the framework to guide countries in their efforts to get AIDS treatment to the people who need it," said Dr LEE Jong-wook, WHO Director-General. "The "3 by 5" target is a vital step toward universal access and is achievable. The lack of access to treatment continues to be a global health emergency. There is still much to do to deliver treatment and care, and to build on and accelerate strong programmes to prevent HIV transmission."
Since the "3 by 5" strategy was unveiled six months ago on World AIDS Day, 1 December 2003, the first 3 by 5 Progress Report, released today, demonstrates how the building blocks needed to increase the availability of AIDS treatment to people are coming into place. Looking forward, a second report, the HIV/AIDS Plan 2004-2005 clearly demonstrates what steps WHO will take and what remains to be done to ensure continued progress.
Data collected and analyzed by WHO shows that nearly twice as many people in developing countries are on AIDS treatment compared with two years ago at the time of the Barcelona International AIDS Conference. However, 440 000 people currently receiving treatment is less than the 500 000 milestone set when the "3 by 5" strategy was published in December.
To accelerate progress, countries are requesting technical assistance from WHO in two major areas: training of health workers and capacity building; and assistance with drug procurement and distribution.
For WHO, lack of financial support delayed progress at the start of this year, but now as a result of donor pledges, particularly from Canada, Sweden and the United Kingdom, technical assistance and recruitment of staff to work on increasing access to treatment in countries is now under way. Nevertheless, within weeks of launching 3 by 5, 56 countries asked for technical assistance from WHO to help expand access to treatment. In the past six months, WHO has developed and released new, simplified treatment and testing guidelines; crucial expert advice has been given to countries; the AIDS Medicines and Diagnostics Service has begun work to facilitate access to quality, effective AIDS medicines at affordable prices; and training modules have been developed and tested.
Countries, WHO, UNAIDS and partners including donors and civil society have helped and continue to build significant political and financial commitment to increasing access to prevention, treatment and care services. More work must also urgently be done to ensure people are able to be tested and learn their HIV status. Accelerating progress on prevention of HIV transmission is also critical to curtail the growing HIV/AIDS epidemic. The ultimate responsibility for increasing the availability of HIV/AIDS services lies with countries.
"What we have done builds on the tremendous and ongoing commitment of donors, of governments and of non-governmental organizations and activists around the world," said Dr Jack Chow, WHO Assistant Director-General in charge of HIV/AIDS, Malaria and Tuberculosis. "Their leadership will help save lives." "There is clear evidence that simplified AIDS treatment works in poor settings. Now, the commitment, significant financing and building blocks are in place and there are no more excuses. The time to learn by doing and scale up treatment is now," said Dr Jim Yong Kim, Director of HIV/AIDS at WHO. "We are moving in the right direction, but too slowly. We now have 18 months for governments, non-governmental organizations and other partners to rapidly increase the availability of prevention, treatment and care in developing countries."
The HIV/AIDS Plan 2004-2005 stresses that in a very short time an additional 100 000 health and community workers are needed globally. Many millions of people must learn their HIV status and treatment must be made available in many more locations. More money is also needed – WHO estimates the cost of providing treatment to three million people by the end of 2005 at total of US$ 5.5 billion. WHO also requires a further US$ 62 million to provide technical assistance and other services to the countries which have requested help.
Training must now be accelerated through training programmes in countries. Training is also needed for networks of people living with AIDS to reach out into affected communities in order to prepare them for the introduction of treatment and accelerate prevention interventions. WHO has developed and tested HIV/AIDS training modules that have been adapted and implemented for local use.
The price of first line treatment with fixed dose combination formulations continues to decrease – benchmark pricing is now in the range of US$ 150 per person per year a decrease of approximately US$ 150 in less than 12 months. However, not all countries have adopted low cost regimens as their standard and the cost of second line treatment remains high. In addition, generic ARVs have not yet been registered in many countries where the price of first line treatment is still too high.
"We know how to prevent HIV/AIDS, we know how to treat AIDS and we know how to care for people living with AIDS. The world has an opportunity and a responsibility now. Let's make it happen," said Dr Jim Yong Kim.
Alle Nachrichten aus der Kategorie: Health and Medicine
This subject area encompasses research and studies in the field of human medicine.
Among the wide-ranging list of topics covered here are anesthesiology, anatomy, surgery, human genetics, hygiene and environmental medicine, internal medicine, neurology, pharmacology, physiology, urology and dental medicine.
Zurück zur Startseite
Neueste Beiträge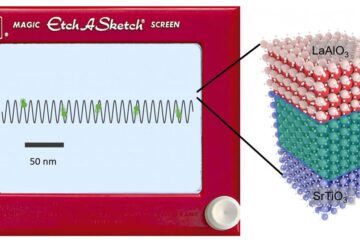 Pitt researchers create nanoscale slalom course for electrons
Professors from the Department of Physics and Astronomy have created a serpentine path for electrons. A research team led by professors from the Department of Physics and Astronomy have created…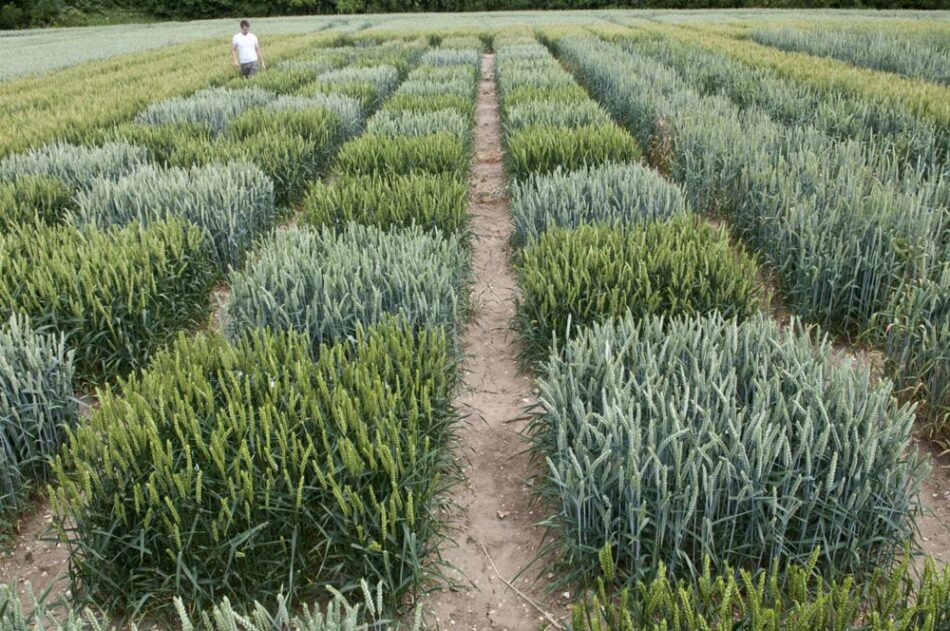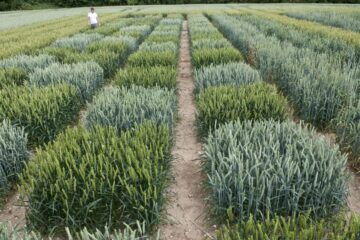 Novel haplotype-led approach to increase the precision of wheat breeding
Wheat researchers at the John Innes Centre are pioneering a new technique that promises to improve gene discovery for the globally important crop. Crop breeding involves assembling desired combinations of…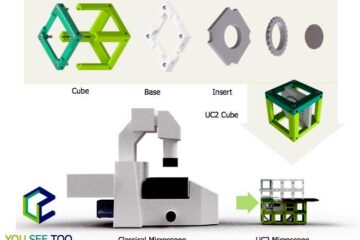 A microscope for everyone
Jena researchers develop open-source optical toolbox. The open-source system from the 3D printer delivers high-resolution images like commercial microscopes at hundreds of times the price. Modern microscopes used for biological…