Children of obese parents face highest risk of being overweight
The factor that puts children at greatest risk of being overweight is having obese parents, according to a new study by Stanford University School of Medicine researchers. By identifying the risk factors that lead to childhood obesity, the researchers hope to pave the way toward preventive measures.
"The findings of this study suggest that at-risk children may be identifiable in the first few years of life," said W. Stewart Agras, MD, professor emeritus of psychiatry and behavioral sciences, whose team assessed both established and hypothesized risk factors in a study published in the July issue of Pediatrics. "Several of the identified risk factors are amenable to intervention, which could lead to the development of early prevention programs."
The Centers for Disease Control and Prevention has established two categories of overweight children: those who are "at risk," meaning they have a body mass index (a measure of body fat based on height and weight) above the 85th percentile, and those considered "severe," meaning a BMI above the 95th percentile. In the most recent survey, more than 30 percent of children were considered at risk. And the prevalence of severely overweight children, 15 percent, has doubled during the past 20 years.
According to the American Obesity Association, pediatricians are reporting more frequent cases of obesity-related diseases such as type-2 diabetes, asthma and hypertension – diseases that once were considered adult conditions. The National Institutes of Health has reported that overweight adolescents have a 70 percent chance of becoming overweight or obese adults, which keeps them at high risk for heart disease, high blood pressure and stroke.
While numerous risk factors for overweight children have been identified – including low socioeconomic status, higher birth weight and lack of physical activity – few studies have examined these factors in infancy and early childhood. "It's important to identify risk factors because they may provide a way to alter the child's environment and reduce the chance of becoming overweight," Agras said.
During the exploratory study of 150 children, Agras and his colleagues began tracking 74 boys and 76 girls and their parents upon the child's birth. Attributes and behaviors were assessed until the child was 5 years old and were then used to predict whether the child would be overweight at 9.5 years. Monitored areas included parent weight, infant weight, parent/infant feeding practices, parent eating behaviors, child eating behaviors, child caloric intake, child activity, child temperament, child sleep time and parents' concerns about their child's weight, among others.
The researchers found that 25 percent of the children were in the 85th percentile of BMI at 9.5 years of age, including 9 percent that were in the 95th percentile. They also found that 64 percent of children with overweight parents became overweight, compared with 16 percent of those with normal-weight parents. Agras said parental obesity represented the most potent risk factor, a finding that confirms previous observations, and the connection between overweight parents and overweight children is likely due to a combination of genetics and family environmental influences.
Agras also noted that a child's temperament altered the effect of a parent's obesity; 46 percent of children with a sensitive disposition and an overweight parent became overweight, compared with 19 percent of children without this disposition. Temperament also played a role in weight for children with normal-weight parents. Agras said it is likely that parents with emotional children feed them to reduce the frequency of tantrums instead of using non-food methods. "It's probably not a good idea to use food as a calmer," he said, adding that parents of these children might benefit from education programs. "If we can identify kids with difficult temperaments we could educate parents not to use food as a reward."
Other significant risk factors identified in the study were low parental concerns about their child's thinness and less sleep for the children. On average, overweight children got 30 fewer minutes of sleep than normal-weight children. The finding on sleep replicates previous findings but is not well understood, Agras said. "We don't know at all how this works," he said, adding that more studies are needed. "One possibility is that the kids sleep less because they're less active during the day."
Agras noted that the study, which was funded by the National Institute of Child Health & Human Development, has several limitations. The sample size is relatively small, he said, while the level of patient education is higher and the number of minorities is lower than in the general population. Past studies have shown that black and Hispanic children have a higher risk of being overweight than do white children. In addition, some assessments were obtained from parents, so bias could exist.
Media Contact
Michelle Brandt
EurekAlert!
Alle Nachrichten aus der Kategorie: Health and Medicine
This subject area encompasses research and studies in the field of human medicine.
Among the wide-ranging list of topics covered here are anesthesiology, anatomy, surgery, human genetics, hygiene and environmental medicine, internal medicine, neurology, pharmacology, physiology, urology and dental medicine.
Zurück zur Startseite
Neueste Beiträge
Scientists solve big limitation of stratospheric balloon payloads
How do you cool a large telescope to absolute zero while flying it from a huge balloon at 130,000 feet? Nearly all photons emitted after the Big Bang are now…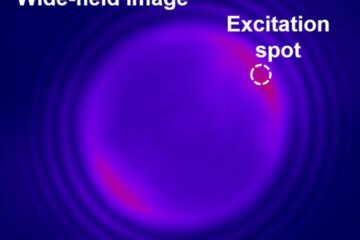 Pumping a nanoparticle to lase at low power
A single nanoparticle can act like a laser at low power but still emit a sharp signal. Lasers are used in a range of everyday devices, harnessing the power of…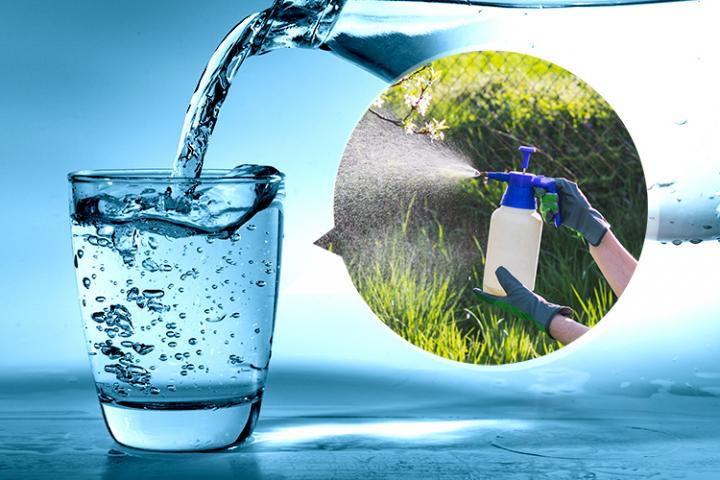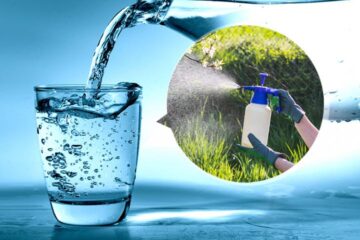 Ultrasensitive transistor for herbicide detection in water
A new polymer-based, solid-state transistor can more sensitively detect a weed killer in drinking water than existing hydrogel-based fluorescence sensor chips. The details were published in Chemistry-A European Journal. The…