Treat the Cancer, But Take Care to Protect the Heart
Cancer treatments, including the most commonly used chemotherapy agents as well as the newest biologic and targeted therapy drugs, can harm a patient's heart, sometimes fatally – but many physicians do not adequately monitor their patients for such damage or manage their care to minimize it.
So say cardiologists at The University of Texas M. D. Anderson Cancer Center, who published, in the June 29 issue of the journal Circulation, the first large scale review detailing cardiovascular complications that often occur in cancer therapy, as well as ways to prevent or treat them.
The study draws on 30 years of experience at M. D. Anderson Cancer Center as well as on the current body of research on the cardiotoxicity of various agents.
The findings are important because both patients and doctors may not be aware of the spectrum of heart problems that can arise from cancer treatment, or know that many of these problems can be managed, says the study's lead author, Edward T. H. Yeh, M.D., professor and chairman of the Department of Cardiology.
"Many cancer survivors will actually be at greater risk from cardiac disease as from recurrent cancer," says Yeh. "Now that cancer is often being treated as a chronic, manageable disease, it is critical that this treatment doesn't substantially weaken a patient's heart."
In fact, Yeh and a team of nine other cardiologists from M. D. Anderson found in their review of 29 anticancer agents that there is no class of cancer drug that is free of potential damage to the heart, the organ that seems to be most sensitive to toxic effects of anticancer agents.
Generally speaking, patients at most risk for cardiotoxicity are those who are aged and have other illnesses, such as diabetes or existing heart disease, he says. But cardiotoxicity can occur in any patient, either during treatment or months, even years after treatment.
Even the newest targeted therapies, designed to attack only cancer cells, can cause cardiotoxicity, Yeh says. For example, monoclonal antibody drugs such as Avastin, Erbitux, and Rituxin produce a significant amount of hypertension as well as hypotension in patients. "They seem to have more general toxicity than many other agents, but the problems they produce usually involve changes in blood pressure, which can be easily treated if recognized," Yeh says.
Some agents, however, are clearly more dangerous, especially in large doses. For example, patients using the common class of chemotherapy drugs known as anthracyclines/anthraquinolones that includes adriamycin should be closely monitored because these agents frequently produce irreversible chronic heart failure or left ventricular dysfunction, says Yeh. "This is probably the most problematic class of anticancer drugs, but with experience, cardiotoxicity can be limited," he says.
Alkylating agents, another class of common chemotherapy drugs, have other toxic effects. Platinol and Cytoxan, the most widely used alkylating agents, can produce heart problems that range from chronic heart failure to hypertension, if the total dose is high.
Chemotherapy drugs known as "antimetabolites," which include the widely used agent 5-fluorouracil (5-FU), can produce ischemia, which can lead to heart attacks if not treated. However, heart problems are relatively rare in the "antimicrotubules" class of chemotherapy drugs, of which Taxol is a member.
Other non-chemotherapy drugs noted for their high risk of cardiotoxicity includes Inerleukin-2, which frequently results in hypotension or arrhythmias; Gleevec which can cause heart failure; Trisenox, from which fatal "QT prolongation" can result; and Thalidomide, which can produce a variety of serious heart ailments.
On the other hand, the researchers found that Herceptin is less toxic than generally believed, although it can cause chronic heart failure and left ventricular dysfunction.
"We found a profile of cardiotoxicity for the most often used anticancer drugs, but it is important to know that every patient has different risk factors that will determine how their hearts handle the treatment," says Yeh. "Monitoring and management is key to surviving cancer with a good and lasting heart."
The study was funded by the Department of Cardiology at MD Anderson Cancer Center. Co-authors include Michael Ewer, M.D., Ann Tong, M.D., Daniel Lenihan, M.D., S. Wamique Yusuf, M.D., Joseph Swafford, M.D., Christopher Champion, M.D., Jean-Bernard Durand, M.D., Harry Gibbs, M.D., and Alireza Zafarmand, M.D.
Alle Nachrichten aus der Kategorie: Health and Medicine
This subject area encompasses research and studies in the field of human medicine.
Among the wide-ranging list of topics covered here are anesthesiology, anatomy, surgery, human genetics, hygiene and environmental medicine, internal medicine, neurology, pharmacology, physiology, urology and dental medicine.
Zurück zur Startseite
Neueste Beiträge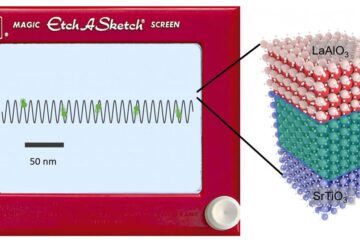 Pitt researchers create nanoscale slalom course for electrons
Professors from the Department of Physics and Astronomy have created a serpentine path for electrons. A research team led by professors from the Department of Physics and Astronomy have created…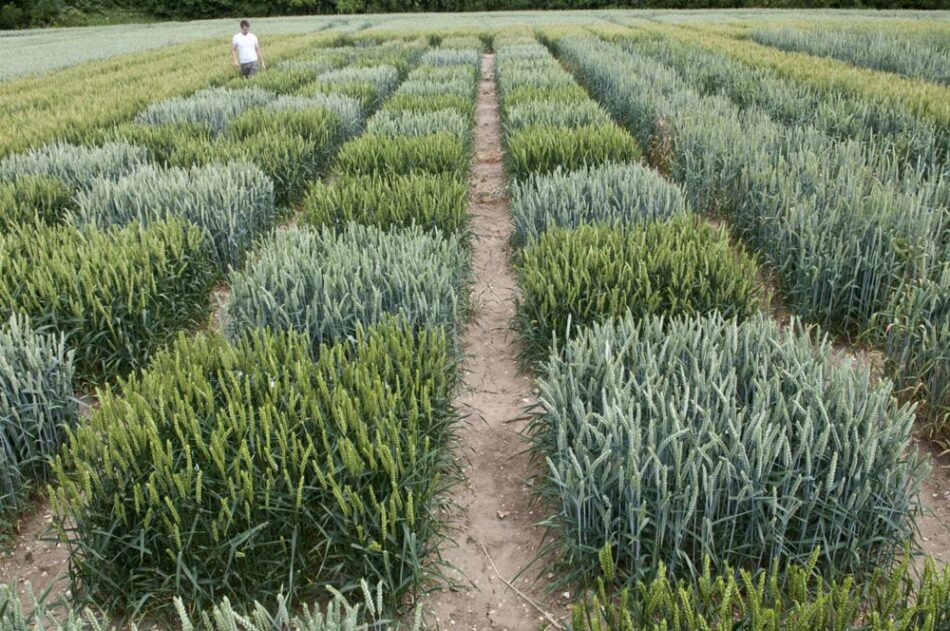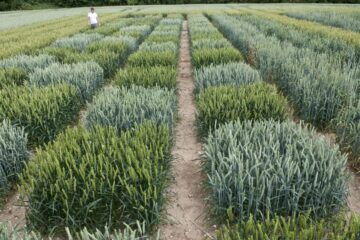 Novel haplotype-led approach to increase the precision of wheat breeding
Wheat researchers at the John Innes Centre are pioneering a new technique that promises to improve gene discovery for the globally important crop. Crop breeding involves assembling desired combinations of…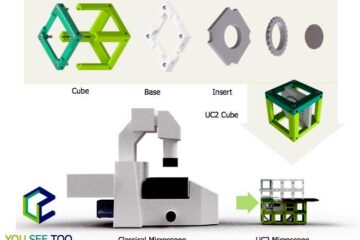 A microscope for everyone
Jena researchers develop open-source optical toolbox. The open-source system from the 3D printer delivers high-resolution images like commercial microscopes at hundreds of times the price. Modern microscopes used for biological…