Scientists discover genetic marker responsible for two-fold increase in risk of rheumatoid arthritis
A team of researchers has discovered a genetic variation that doubles the risk for rheumatoid arthritis (RA). The variation, referred to as a single nucleotide polymorphism (SNP, pronounced "snip"), is present in about 28 percent of individuals with rheumatoid arthritis and 17 percent of the general population. This discovery resulted from a collaboration between scientists from the North American Rheumatoid Arthritis Consortium (NARAC), led by Peter K. Gregersen, MD, of the North Shore-Long Island Jewish Research Institute in Manhasset, NY, Celera Diagnostics and Genomics Collaborative, Inc. The team's findings are being published in the August 2004 issue of the American Journal of Human Genetics.
"This is an important discovery, really a major genetic variant identified in a U.S. study that clearly seems to be involved in rheumatoid arthritis," said Stephen I. Katz, MD, PhD, director of the National Institute of Arthritis and Musculoskeletal and Skin Diseases (NIAMS), the lead agency at the National Institutes of Health (NIH) that supports NARAC.
While scientists still do not know the exact cause of RA, they do know it is an autoimmune disease in which the body's natural immune system does not function properly and attacks its own healthy joint tissues. This causes inflammation and subsequent joint damage.
The SNP they linked to RA is located in a gene that codes for an enzyme (called PTPN22) that is known to be involved in controlling the activation of immune cells called T cells. Under normal conditions, the enzyme works as a "negative regulator" — meaning it inactivates a specific signaling molecule, which in turn interrupts the communication lines and keeps immune cells from becoming overactive. In cases where the SNP is present in one or both copies of an individual's genes for this enzyme, the team found that the negative regulation by this enzyme appears to be inefficient, so that T cells and other immune cells are hyperresponsive, causing increased inflammation and tissue damage.
"This is not an abnormal gene," said Dr. Gregersen. "It is present in a substantial fraction of the normal population, so it's probably there for a good reason. It may, in fact, help defend against infection." When it comes to the genetics of complex diseases, context is everything. According to Dr. Gregersen, a genetic variant in the setting of certain environments and in the presence of other genes may have harmful effects, whereas the same genetic variant may have beneficial effects in another genetic and environmental context. "So this particular genetic variation may have contributed to the survival of our ancestors. The price we have to pay for that, however, is that some people are modestly predisposed to developing rheumatoid arthritis."
Using state-of-the-art technology developed by Celera Diagnostics, Ann B. Begovich, PhD, director of inflammation at Celera Diagnostics, and her team discovered the PTPN22 association. The technology allowed them — in a short period of time — to look at tens of thousands of SNPs in thousands of DNA samples from subjects with RA as well as normal control subjects. The majority of the DNA samples analyzed in this study were carefully collected from families with RA who contributed to the NARAC project. Genomics Collaborative, Inc. provided additional samples.
"This collaboration has enabled us to make a significant contribution to a very complex genetic problem in a relatively short period of time, something that can only be achieved with a team effort," said Dr. Begovich.
The Arthritis Foundation has been an important supporter of NARAC. "This critical discovery is an illustration of the power of public-private partnerships to solve complex issues," said John H. Klippel, MD, the foundation's president and CEO.
Research has previously shown that autoimmune diseases such as type 1 diabetes, lupus and thyroid disease tend to group in families, but there has been no previous direct genetic connection to explain the phenomenon. Earlier this year, a study published in Nature Genetics linked this same SNP with type 1 diabetes. Subsequent unpublished research by Dr. Gregersen and his colleagues indicates that this particular gene variant may also increase risk for other autoimmune diseases, such as systemic lupus and autoimmune thyroid disease, as well as type 1 diabetes.
"NIH has provided strong scientific and financial support for the North American Rheumatoid Arthritis Consortium over many years, and we are now beginning to see the fruits of this investment," said Dr. Katz. "I expect this discovery will spin off many more advances in the field." In addition to NIAMS, the National Institute of Allergy and Infectious Diseases and the Office of Research on Women's Health at the NIH also support NARAC.
Media Contact
Christina Verni
EurekAlert!
Alle Nachrichten aus der Kategorie: Health and Medicine
This subject area encompasses research and studies in the field of human medicine.
Among the wide-ranging list of topics covered here are anesthesiology, anatomy, surgery, human genetics, hygiene and environmental medicine, internal medicine, neurology, pharmacology, physiology, urology and dental medicine.
Zurück zur Startseite
Neueste Beiträge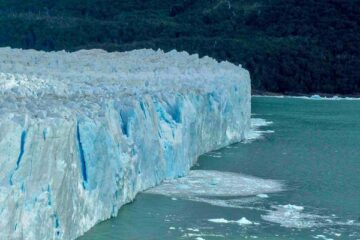 How Stable is the Antarctic Ice Sheet?
Scientists from Heidelberg University investigate which factors determine the stability of ice masses in East Antarctica. As temperatures rise due to climate change, the melting of polar ice sheets is…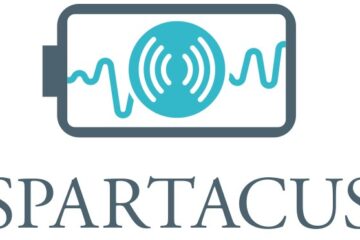 Smart sensors for future fast charging batteries
European project "Spartacus" launched Faster charging, longer stability of performance not only for electric vehicles but also for smartphones and other battery powered products. What still sounds like science fiction…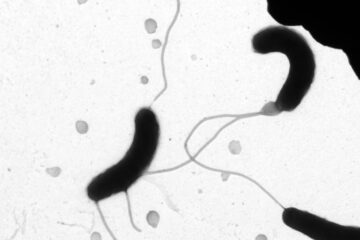 Small molecules control bacterial resistance to antibiotics
Antibiotics have revolutionized medicine by providing effective treatments for infectious diseases such as cholera. But the pathogens that cause disease are increasingly developing resistance to the antibiotics that are most…