New technique to relieve pain after heart surgery
NMH cardiac patients already reaping benefits of new cardiovascular institute
Just 60 days into the launch of the Northwestern Cardiovascular Institute, patients are already benefiting from its unique offering of innovative diagnostic and treatment options, including a pain relief pump and a revolutionary new magnetic resonance (MR) technology.
Cardiac patients at the Northwestern Cardiovascular Institute are among the first in the country to benefit from a pump dispense system used to treat pain specifically after heart surgery. The pain relief pump delivers non-narcotic numbing medication directly to the surgical incision site, resulting in less pain and narcotics use, shorter hospital stays, and a quicker recovery for patients.
"Post-operative pain is one of the primary concerns patients have when undergoing heart surgery," said Patrick McCarthy, M.D., co-director of the Northwestern Cardiovascular Institute. "The pain relief pump not only significantly reduces pain post-operatively, but it also reduces anxiety and fear before the operation."
"Historically, pain management has been an underemphasized aspect of surgery — especially heart surgery. At the Northwestern Cardiovascular Institute, our goal is to overemphasize comfort and pain management," adds Dr. McCarthy. "This is exactly what the Northwestern Cardiac Institute was designed to do — serve as a national leader in bringing new techniques to the marketplace."
The Northwestern Cardiovascular Institute launched in April with Dr. McCarthy's arrival. Plans for its organizational model initially include a core infrastructure of five centers: The Center for Heart Valve Disease, The Center for Heart Failure, The Center for Atrial Fibrillation, The Center for Coronary Disease, and the Center for Endovascular Disease.
The Institute has already successfully recruited key members, including: Edwin Clyde McGee, Jr., M.D. a renowned cardiothoracic surgeon from Cleveland Clinic who previously trained at Harvard; Robert Silverberg, M.D. — with 26 years of clinical experience — one of two cardiologists who will work with Dr. McCarthy in developing the cardiology/cardiac surgery service for evaluation of patients pre- and post-operatively; and other key members from the surgical team at the Cleveland Clinic.
In addition, another new feature of the Institute is the Siemens Medical Solutions' MAGNETOM Avanto – a revolutionary new magnetic resonance (MR) technology. Northwestern Memorial is the first hospital in the Midwest — and the third in the nation — to install this new scanner. "It will be a major component of cardiac imaging at the Institute," said James Carr, M.D., Director of Cardiovascular Imaging in the Department of Radiology at Northwestern Memorial Hospital. "This state-of-the-art scanner allows us to acquire more detailed images of the heart than previously possible and sets the stage to develop even faster, more far-reaching techniques for cardiac imaging. Our goal is to someday have the ability to provide a comprehensive evaluation of the heart in one single scan."
Fact Sheet: Pain Relief Pump for Cardiac Surgery
How does it work?
The pain relief pump delivers non-narcotic numbing medication directly to the surgical incision site, providing targeted postoperative pain relief systemic where the body needs it.
Doctors implant a small balloon pump that holds local anesthetics and continuously delivers it through a tiny tube directly to the surgical incision site. The device can be used up to five days after surgery and is completely portable and can be carried in a pouch or attached to a patients' clothing.
What are the benefits of the pain relief pump?
The pain relief pump helps patients to avoid the incapacitating side effects of narcotics that can delay surgical recovery, which means less pain and narcotics use, shorter hospital stays, and a quicker recovery for patients.
With the use of the pain relief pump, doctors see a significant decrease in patients' need for traditional narcotics following surgery.
While narcotics can kill the pain, they can have numerous side effects such as nausea, breathing problems, drowsiness, grogginess, or sleepiness, all of which lengthen recovery times. What's more, large doses of narcotics to treat pain following cardiac surgery have historically been shown to contribute to increased morbidity and even mortality.
Can the pain relief pump help cut costs?
Use of this technology is also driven by cost cutting, since side effects from narcotics often keep patients in the hospital longer than they otherwise would stay.
Over 750,000 heart operations are done every year in the U.S. A study performed in 2003 at Southwestern Medical Center showed that the potential savings nationwide from shorter hospital stays due to a switch in pain relief after cardiac surgery alone are an estimated $1 billion. Some estimates show that if the procedure is widely used, it could save $1.4 billion a year in the United States by shortening hospital stays.
Is the pain relief pump used for any other types of surgeries?
While it is a new advancement to use the pain relief pump to treat pain after cardiac surgery, Northwestern Memorial also uses pain relief pumps to treat postoperative pain in a handful of other surgeries, including Bariatric surgery, plastic surgery and some spine surgeries.
About Northwestern Memorial Hospital
Northwestern Memorial Hospital (NMH) is one of the country's premier academic medical centers and is the primary teaching hospital of Northwestern University's Feinberg School of Medicine. Northwestern Memorial and its Prentice Women's Hospital and Stone Institute of Psychiatry have 744 beds and more than 1,200 affiliated physicians and 5,000 employees. Providing state-of-the-art care, NMH is recognized for its outstanding clinical and surgical advancements in such areas as cardiothoracic and vascular care, gastroenterology, neurology and neurosurgery, oncology, organ and bone marrow transplantation, and women's health.
Northwestern Memorial was ranked as the nation's 5th best hospital by the 2002 Consumer Checkbook survey of the nation's physicians and is listed in the majority of specialties in this year's US News & World Report's issue of "America's Best Hospitals." NMH is also cited as one of the "100 Best Companies for Working Mothers" by Working Mother magazine and has been chosen by Chicagoans year after year as their "most preferred hospital" in National Research Corporation's annual survey.
Alle Nachrichten aus der Kategorie: Health and Medicine
This subject area encompasses research and studies in the field of human medicine.
Among the wide-ranging list of topics covered here are anesthesiology, anatomy, surgery, human genetics, hygiene and environmental medicine, internal medicine, neurology, pharmacology, physiology, urology and dental medicine.
Zurück zur Startseite
Neueste Beiträge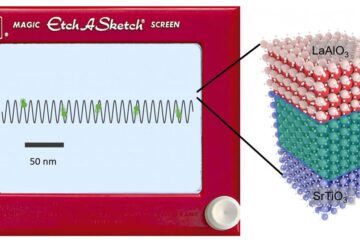 Pitt researchers create nanoscale slalom course for electrons
Professors from the Department of Physics and Astronomy have created a serpentine path for electrons. A research team led by professors from the Department of Physics and Astronomy have created…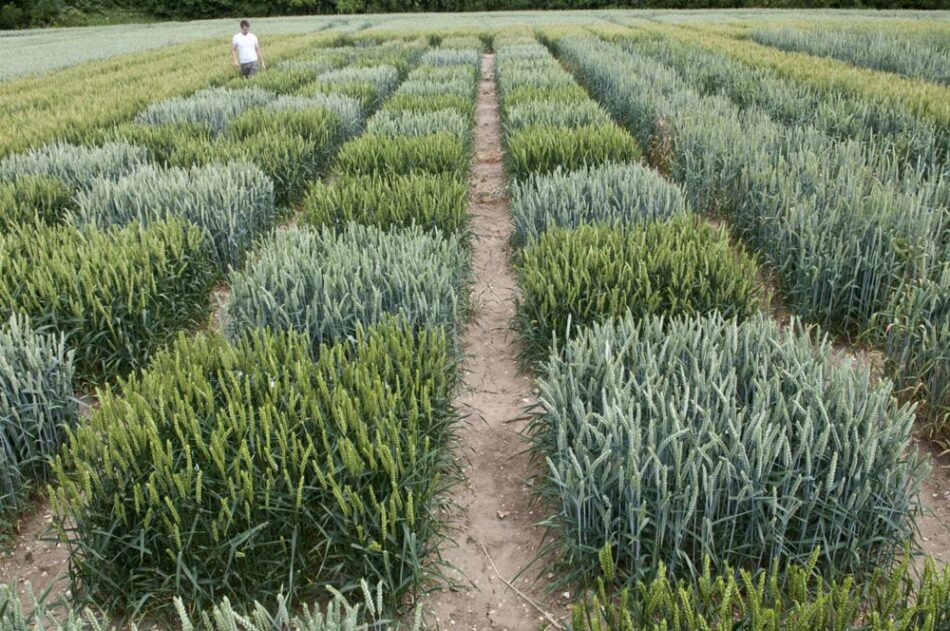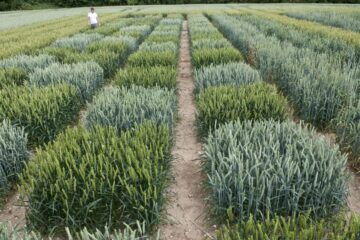 Novel haplotype-led approach to increase the precision of wheat breeding
Wheat researchers at the John Innes Centre are pioneering a new technique that promises to improve gene discovery for the globally important crop. Crop breeding involves assembling desired combinations of…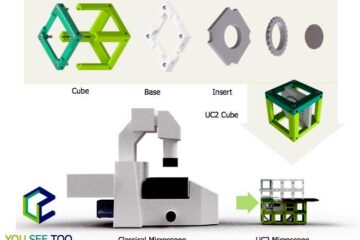 A microscope for everyone
Jena researchers develop open-source optical toolbox. The open-source system from the 3D printer delivers high-resolution images like commercial microscopes at hundreds of times the price. Modern microscopes used for biological…