Magnetic Resonance Imaging Significantly Better than Mammography for Detecting Number and Size of Tumors in Breast Cancer
Researchers from the Abramson Cancer Center of the University of Pennsylvania today presented the first comprehensive study results which show that magnetic resonance imaging (MRI) is significantly better than traditional mammography for detecting the presence and extent of disease in patients with a diagnosis of breast cancer. The research has significant implications for women considering surgical options – other than a full mastectomy – to remove their breast cancer, such as a lumpectomy. Indeed, an MRI is recommended for all women considering surgical options, in order to detect the full extent of the breast cancer prior to surgery, yet preserve as much healthy breast tissue as possible. Abramson researchers led the first international, multi-site group of researchers to study the subject – the International Breast MRI Consortium (IBMC) – and presented their results at the 40th Annual Meeting of the American Society for Clinical Oncology in New Orleans.
"There has never really been a gold standard for detecting how many tumors or how widespread is a women's breast cancer," said study principal investigator and professor Mitchell Schnall, MD, PhD, a radiologist at the Cancer Center and chief of the MRI section at the University of Pennsylvania Medical Center. "These study results are very conclusive that breast MRI works better for detecting breast cancer, and physicians – when evaluating surgical options for breast conservation – should be using MRI over traditional mammography with physical exam for determining how widespread the tumors are and how much tissue really needs to be removed."
The study – at 17 different sites throughout the US, Canada and Germany – examined more than 1000 women, most of whom were over the age of 40, for a period of three years. All of the women had suspicious lesions on their mammograms, which required further investigation to see if cancer was present. Each participant had both follow-up mammograms and MRIs. Cancer was confirmed by a biopsy, surgical removal and microscopic examination of the tissue. Of the 428 women who had breast cancer, MRI detected additional cancerous lesions in 56 women, while mammograms detected additional lesions in only 17. In statistical terms, MRI was more than 2 times as effective than mammography in detecting multiple tumors.
Prior to this international study, only single-site data was available and, due to small populations (less than 100 women) and the increased potential for single-population bias, the results could not be considered conclusive.
"The impact for patient care is significant," said Schnall. "Because MRI is so sensitive at detecting as much of the breast cancer as possible, we can hopefully improve the effectiveness of lumpectomy by reducing the rate of recurrence of breast cancer."
"Additionally, if we capture more of the cancer at the time of detection, there will be less of a need for radiation therapy after surgery – allowing for fewer side effects from treatment."
Current statistics for the recurrence of breast cancer – after breast conservation therapy, such as lumpectomy – are three to 19 percent after ten years. Preventing recurrence is strongly linked to removing all tumors, through full surgical margins (the amount of surrounding tissue that is removed along with the tumor) and accurate detection of cancerous tissue.
MRI is a non-invasive procedure that uses powerful magnets and radio waves to construct pictures of the body. Unlike conventional X-rays, MRI imaging uses the magnetic properties of atoms to differentiate organs, and contrast benign and malignant tissue. Imaging planes (or "slices") from any part of the body can be projected, stored in a computer, or printed on film. MRI can easily be performed through clothing and bones.
Funding for the study was provided through a research grant in 1997 from the National Cancer Institute that totaled nearly $5 million. At the time, it was the largest grant ever awarded for breast MRI research.
The American Cancer Society estimates that in 2004 over 200,000 American women (11,000 in Pennsylvania alone) will be diagnosed with breast cancer and 40,000 will die from the disease.
All news from this category: Health and Medicine
This subject area encompasses research and studies in the field of human medicine.
Among the wide-ranging list of topics covered here are anesthesiology, anatomy, surgery, human genetics, hygiene and environmental medicine, internal medicine, neurology, pharmacology, physiology, urology and dental medicine.
Back to the Homepage
Latest posts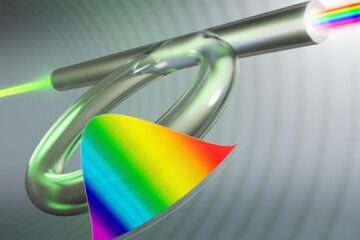 Novel chirped pulses defy 'conventional wisdom'
University of Rochester researchers describe first highly chirped pulses created by a using a spectral filter in a Kerr resonator. The 2018 Nobel Prize in Physics was shared by researchers…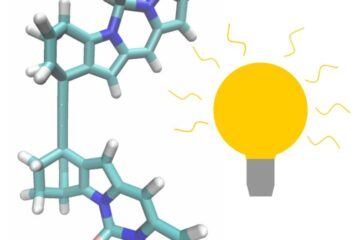 Scientists design superfast molecular motor
Light-driven molecular motors have been around for over twenty years. These motors typically take microseconds to nanoseconds for one revolution. Thomas Jansen, associate professor of physics at the University of…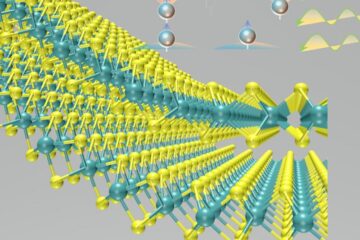 Changing a 2D material's symmetry can unlock its promise
Jian Shi Research Group engineers material into promising optoelectronic. Optoelectronic materials that are capable of converting the energy of light into electricity, and electricity into light, have promising applications as…