High Mastectomy Rates Due to Breast Cancer Patients' Choices
As surgeons develop ways to make breast cancer treatment less invasive and less disfiguring, mastectomy rates have remained surprisingly high, causing many researchers to suspect doctors are not giving their patients these options. But a new study shows it's the patients who are choosing the more aggressive surgery.
Researchers at the University of Michigan Comprehensive Cancer Center and Wayne State University found that women with breast cancer who said they made their own treatment decision were more likely to have a mastectomy than women who said their surgeon made the decision. Among women who had a mastectomy, fewer than a third received reconstructive surgery to create a new breast.
Results of the study will be presented Monday, June 7, in poster presentations at the annual meeting of the American Society of Clinical Oncology in New Orleans.
Breast conserving surgery, called lumpectomy, is a less invasive option for women with breast cancer. The surgery involves removing only the tumor and a small margin of tissue around it, and cosmetic results can be almost unnoticeable. Meanwhile, advances in reconstructive surgery have allowed doctors to improve the cosmetic results of mastectomy, which removes the whole breast.
Despite these advances, mastectomy rates have remained persistently high.
"Our research found that it's the patients who seem to prefer mastectomy to breast conserving therapy. Increasing patients' involvement in treatment decisions may actually drive mastectomy rates even higher," says study author Steven Katz, M.D., MPH, associate professor of internal medicine at the U-M Medical School and of health management policy at the U-M School of Public Health.
The researchers surveyed 1,726 women in Los Angeles and Detroit metropolitan areas an average of six months after surgery for breast cancer. Average age was 59 and most women had at least some college education. Participants were asked what influenced their surgical decision, who made the decision (patient, doctor or both), how satisfied they were with their surgery choice, and their current quality of life.
Most women, 41 percent, said they made the choice about treatment, either alone or with their surgeon's input, while 37 percent said the decision was jointly made; 22 percent of women said their surgeon made the decision.
All women surveyed reported being most concerned about their cancer coming back and said that was the primary basis for their treatment decision. Women who were most influenced by concerns about recurrence or the effects of radiation therapy, which is standard after lumpectomy, were more likely to have received mastectomy.
Only 30 percent of women choosing mastectomy opted for reconstructive surgery, which creates a new breast after the breast is removed. Women who received reconstruction reported lower quality of life scores than either women with mastectomy alone or breast conserving surgery, particularly with regard to body image.
"We may have surveyed the women too early to capture the potential benefit of reconstruction," says study co-investigator Nancy Janz, Ph.D., associate professor of health behavior and health education in the U-M School of Public Health and a member of the U-M Comprehensive Cancer Center.
Overall, women said they were satisfied with their surgery decision, with just under 11 percent saying they wished they had made a different choice. Satisfaction depended on how involved women were in the decision process – and how involved they wanted to be.
Women who reported wanting more involvement in the decision-making process were 3.3 times more likely to be dissatisfied with their surgery and twice as likely to regret their choice as women who participated in the process to the degree they wanted. These women were also more than 5 times as likely to be unhappy with the decision-making process.
But women who said they were more involved than they wanted to be also had a greater chance of being unhappy with their outcome: 1.5 times more likely to report low satisfaction with their surgery, and 1.7 times more likely to regret the decision.
"Getting patients more involved in the treatment process will increase satisfaction among some women. But not all patients want to play a key role in the decision process. What's more important is to match the patient's preferences with her actual degree of participation in the surgery decision," says co-investigator Paula Lantz, Ph.D., a member of the U-M Comprehensive Cancer Center and associate professor of health management and policy at the U-M School of Public Health.
Katz notes that an additional funded study is focusing on the perspectives of the patients' surgeons regarding treatment issues and communication. The researchers also anticipate additional funding to study treatment decisions and outcomes in Latina women with breast cancer.
Funding for the studies was from the National Cancer Institute. In addition to Katz, Janz and Lantz, study authors were Angela Fagerlin, Ph.D., Barbara Salem, MSW, Indu Lakhani and Mahasin Mujahid, all from the U-M Department of Internal Medicine; Kendra Schwartz, M.D., MSPH, from Wayne State University and the Metropolitan Detroit Cancer Surveillance System; Lihua Liu, Ph.D., and Dennis Deapen, Ph.D., from University of Southern California; and Monica Morrow, M.D., from Northwestern University.
All news from this category: Health and Medicine
This subject area encompasses research and studies in the field of human medicine.
Among the wide-ranging list of topics covered here are anesthesiology, anatomy, surgery, human genetics, hygiene and environmental medicine, internal medicine, neurology, pharmacology, physiology, urology and dental medicine.
Back to the Homepage
Latest posts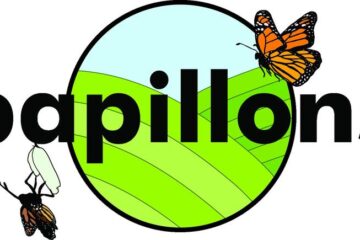 New EU project on effects of micro- and nanoplastics in agriculture
The University of Bayreuth is a partner in the new European "PAPILLONS" consortium for micro- and nanoplastics research in agriculture. 20 universities and research institutions from 12 countries will jointly…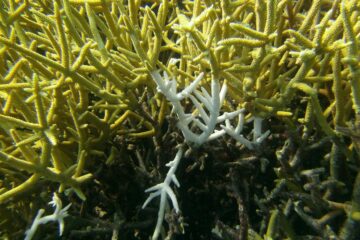 Coral on the Red List of Endangered Species
The traits of coral species that have become extinct during the last few million years do not match those of coral species deemed at risk of extinction today. In a…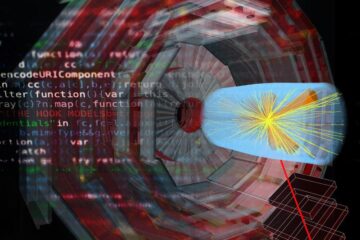 Seeking a faster pathway to synthetic data
Helmholtz Association funds project for data acquisition using neural networks. In addition to experimentally generated data, fundamental research in physics also works with synthetically generated data. Acquisition of such data…