OHSU researcher finds genetic explanations for some previously unexplained sudden cardiac deaths
Further research will explore extent of genes' role in sudden cardiac death
Imagine walking down the street, collapsing without warning and dying within minutes. According to the American Heart Association, about 250,000 Americans suffer sudden cardiac death each year, and half of them may have no prior warning. And, in 5 to 10 percent of all cases, these sudden cardiac deaths remain unexplained since the heart may have no visible abnormality.
In an effort to explore if defects in genes cause these mysterious deaths, Oregon Health & Science University heart researchers studied five genes already known to increase a person's risk for sudden cardiac death. They found gene defects were responsible, but only in a minority of patients. Further research will be required to determine whether gene defects may also have caused the remaining sudden cardiac deaths. The study, "Postmortem Molecular Screening in Unexplained Sudden Death," was published in the May 5 issue of the Journal of the American College of Cardiology.
"Sudden cardiac death is a big problem. Each time we chip away at one possible solution we get closer to the finding the answer to this complex question," said Sumeet Chugh, M.D., associate professor of medicine (cardiology) in the OHSU School of Medicine, OHSU Heart Research Center scientist and director of OHSU's Heart Rhythm Research Laboratory. "This is a story that is only just unfolding. This study confirms that our pursuit of genes involved in sudden cardiac death is still in its infancy."
Sudden death is generally defined as a death that occurs within one hour of the patient having symptoms, such as chest pain or difficult breathing. In the majority of people, this condition occurs due to an abnormality of the heart rhythm, known as arrhythmia.
For the first time, Chugh's team looked at 12 patients who died suddenly but had structurally normal hearts. They looked for mutations in five genes that are already linked to two diseases in the heart's electrical systems known to cause sudden death, the long QT and Brugada syndromes.
The patients with unexplained sudden cardiac death came from among 270 cases of sudden death that occurred between 1984 and 1996. The work was done in collaboration with the Jesse E. Edwards Registry of Cardiovascular Disease in St. Paul, Minn., that has more than 15,000 archived hearts. Chugh's team has been working on the project since 1996, and an earlier analysis was published four years ago in the journal Circulation.
Genetic analysis for the present study was performed on DNA prepared from heart muscle tissue stored after being embedded in blocks of wax. Chugh's team used genetic analysis and cellular tests to determine if any of the five genes were linked to theses deaths. In these young and otherwise healthy individuals with apparently normal hearts, there would be a high likelihood of finding a genetic cause. Of the 12 subjects, however, only two, a 32-year-old female and a 37-year-old male, were found to have a mutation in the gene KCNH2 (HERG). The other four genes, KCNQ1 (KVLQT1), SCN5A, KCNE1 and KCNE2 did not have mutations in these patients with normal hearts.
"Chugh's discovery takes one giant step toward predicting who is vulnerable for dying suddenly and it brings hope that we may some day prevent the form of cardiac death that comes without warning," said Kent Thornburg, Ph.D., director of the OHSU Heart Research Center and professor of medicine (cardiology) in the OHSU School of Medicine.
Since February 2002 Chugh has worked with a team of researchers and community agencies to collect information on every sudden unexplained death in Multnomah County, Oregon. The Oregon Sudden Unexplained Death Study (Ore-SUDS) will be the first genome bank and data base to provide researchers with more comprehensive data about the deceased patient's heart at the time of death. Chugh said the current five-gene study confirms the need for this more extensive registry. More information about Ore-SUDS can be found at www.oregonsuds.org.
"For this lethal condition in which half of the people die without prior notice or warning, our quest is to predict the risk of sudden cardiac death before it happens," said Chugh.
Sudden cardiac death is a significant health threat in Oregon. The Centers for Disease Control and Prevention, which is funding Ore-SUDS, reports that more than 70 percent of cardiac deaths in Oregon are sudden, one of the highest percentages in the country. The overwhelming majority of these patients have associated coronary heart disease.
Funding for this work was provided by the American Heart Association, the Doris Duke Charitable Foundation, CDC and the National Institutes of Health.
The other study authors are: Olga Senashova, Division of Cardiology, OHSU School of Medicine; Allison Watts, Division of Cardiology, OHSU School of Medicine; Phuoc Tran, Ph.D., Department of Molecular and Medical Genetics, OHSU School of Medicine; Zhengfeng Zhou, M.D., Ph.D., Division of Molecular Medicine, OHSU School of Medicine; Qiuming Gong, M.D., Ph.D., Division of Molecular Medicine, OHSU School of Medicine; Jack Titus, M.D., Ph.D., Jesse E. Edwards Registry of Cardiovascular Disease, St. Paul, Minn.; and Susan Hayflick, M.D., Department of Molecular and Medical Genetics, OHSU School of Medicine.
All latest news from the category: Health and Medicine
This subject area encompasses research and studies in the field of human medicine.
Among the wide-ranging list of topics covered here are anesthesiology, anatomy, surgery, human genetics, hygiene and environmental medicine, internal medicine, neurology, pharmacology, physiology, urology and dental medicine.
Back to home
Newest articles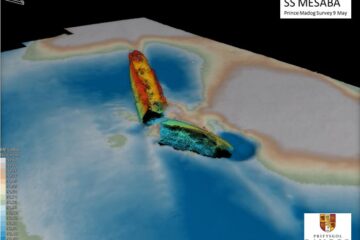 Finding the ship that sent out a warning to The Titanic
New powerful technology reveals lost seabed structures. The ship which sent an iceberg warning to the RMS Titanic, before the ocean-liner sank, has been identified lying in the Irish Sea….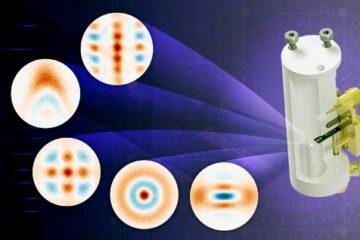 Quantum technology reaches unprecedented control over captured light
Researchers in quantum technology at Chalmers University of Technology have succeeded in developing a technique to control quantum states of light in a three-dimensional cavity. In addition to creating previously…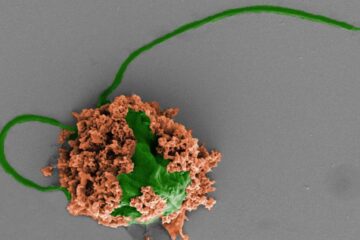 Tiny swimming robots treat deadly pneumonia in mice
Nanoengineers at the University of California San Diego have developed microscopic robots, called microrobots, that can swim around in the lungs, deliver medication and be used to clear up life-threatening…