Studies compare hysterectomy vs. other medical treatments for abnormal uterine bleeding
Two studies published in the March 24/31 issue of The Journal of the American Medical Association (JAMA) look at the effect of medical treatment compared with hysterectomy on health-related quality of life for women with abnormal uterine bleeding.
According to background information in one of the articles, the Medicine or Surgery (Ms) randomized trial: "Hysterectomy [removal of the uterus] is the most common major surgical procedure performed in the United States for nonobstetric reasons. In 2000, approximately 633,000 hysterectomies were performed, and U.S. women have an estimated 25 percent risk of having their uterus removed." The authors note that most hysterectomies are elective and performed before menopause for abnormal uterine bleeding and other non-life-threatening reasons.
Miriam Kuppermann, Ph.D., M.P.H., from the University of California, San Francisco and colleagues from the Ms Research Group, studied 63 premenopausal women, aged 30 to 50 years, who had abnormal uterine bleeding for a median (mid-point) of four years despite a variety of medical treatments, including hormone therapy (such as medroxyprogesterone acetate). The women were randomly assigned to undergo hysterectomy (n=31) or expanded medical treatment (n=32). The authors assessed overall mental health as the primary outcome, using the Mental Component Summary (MCS) of the 36-Item Short-Form Health Survey (SF-36). Secondary outcomes included physical health, symptom resolution and satisfaction, body image and sexual functioning. The participants were followed-up for two years.
"At 6 months, women in the hysterectomy group had greater improvement in MCS scores than women in the medicine group (8 vs. 2)," the authors report. "They also had greater improvement in symptom resolution (72 vs. 29), symptom satisfaction (44 vs. 7), interference with sex (41 vs. 22), sexual desire (21 vs. 3), health distress (33 vs. 13), sleep problems (13. vs. 1), overall health (12 vs. 2), and satisfaction with health (31 vs. 14). By the end of the two-year follow-up, 17 (53 percent) of the women in the medicine group had requested and received hysterectomy, and these women reported improvements in quality-of-life outcomes during the two years that were similar to those reported by women randomized to the hysterectomy group. Women who continued in the medical treatment also reported some improvements, with the result that most differences between randomized groups at the end of the study were no longer statistically significant in the intention-to-treat analysis."
"We have shown that hysterectomy results in substantial improvement in health-related quality of life within six months for women who have not responded to medroxyprogesterone. Persisting efforts at medical treatment can also produce benefits for many of these women throughout the ensuing two years although others who prolong medical treatment at this stage will decide within a year to have a hysterectomy," the authors conclude.
(JAMA 2004; 291:1447-1455. Available post-embargo at JAMA.com)
Editor's Note: This research was funded by a grant from the Agency for Healthcare Research and Quality.
Finnish Study Compares Intrauterine Hormone-Delivery System vs. Hysterectomy
In a second study in the March 24/31 issue of JAMA, researchers from Finland compare outcomes, quality-of-life issues, and costs of the levonorgestrel-releasing intrauterine system (LNG-IUS) versus hysterectomy in the treatment of menorrhagia (abnormally heavy menstrual bleeding).
"The LNG-IUS is an intrauterine system that releases 20 [micrograms] of levonorgesterel every 24 hours over 5 years. The LNG-IUS was developed during the 1980s and licensed first for contraception in Finland in 1990," the authors provide as background information. They add that in many countries, the LNG-IUS is licensed both for contraception and treatment of menorrhagia. In the U.S., the system is only approved for contraception.
Ritva Hurskainen, M.D., Ph.D., from the Helsinki University Hospital, Finland, and colleagues evaluated the outcomes of 236 women, average age of 43 years, who were referred to 5 university hospitals in Finland for complaints of menorrhagia between October 1, 1994 and October 6, 2002. The participants were randomized to treatment with the LNG-IUS (n=119) or hysterectomy (n=117) and were monitored for five years. The researchers used the 5-Dimensional EuroQol and the RAND 36-Item Short-Form Health Survey to measure health-related quality of life (HRQL), as well as psychosocial well-being (anxiety, depression, and sexual function).
"After 5 years of follow-up, 232 women (99 percent) were analyzed for the primary outcomes," the authors report. "The two groups did not differ substantially in terms of HRQL or psychosocial well-being. Although 50 (42 percent) of the women assigned to the LNG-IUS group eventually underwent hysterectomy, the discounted direct and indirect costs in the LNG-IUS group ($2,817 per participant) remained substantially lower than in the hysterectomy group ($4,660). Satisfaction with treatment was similar in both groups."
"Because menorraghia is often a reason for seeking medical attention, it is important to consider the outcomes and costs of various treatment options to provide the most appropriate care. The LNG-IUS may improve HRQL at relatively low cost, undoubtedly enhances patient choice, and may reduce surgery-related costs," the authors write in conclusion.
(JAMA. 2004; 291:1456-1463. Available post-embargo at JAMA.com)
Editor's Note: This study was supported by grants from the Academy of Finland, STAKES, and the Research Funds of the University Hospitals, Finland. The LNG-IUSs were provided free of charge by Leiras Co. (now Schering Co.), Turku, Finland. Please see JAMA study for authors' financial disclosures.
Editorial: Evaluating Gynecological Surgical Procedures
In an accompanying editorial, Roy M. Pitkin, M.D., from the University of California, Los Angeles, and James R. Scott, M.D., from the University of Utah, Salt Lake City, discuss these two randomized controlled studies. "The clinical trials by Kuppermann et al and Hurskainen et al represent important efforts to place a common surgical procedure on firmer, evidence-based grounds."
"One fairly consistent finding in the two investigations is the proportion of women in the control group who, for whatever reason, had hysterectomies (42 percent in the Finnish trial and 52 percent in the U.S. trial). If this result applies to the general population – and in view of the recruitment [of participants for the studies] problems it may not – then women with unsatisfactory response to such first-line 'medical' therapy for excessive uterine bleeding can be counseled that further conservative therapy carries approximately a 50 percent likelihood of ultimately leading to a hysterectomy. … Does it mean that surgery will likely be necessary eventually anyway, so perhaps better sooner than later, sparing the woman continued symptoms? Or does it mean that there is a 50 percent chance of avoiding the hysterectomy and these odds are worth taking to avoid a major operation?"
The editorial authors suggest that additional randomized clinical trials with longer follow-up are needed "to determine whether these (or other) more conservative treatments are more efficacious and cost-effective in the long run than hysterectomy."
(JAMA. 2004; 291:1503-1504. Available post-embargo at JAMA.com)
Alle Nachrichten aus der Kategorie: Health and Medicine
This subject area encompasses research and studies in the field of human medicine.
Among the wide-ranging list of topics covered here are anesthesiology, anatomy, surgery, human genetics, hygiene and environmental medicine, internal medicine, neurology, pharmacology, physiology, urology and dental medicine.
Zurück zur Startseite
Neueste Beiträge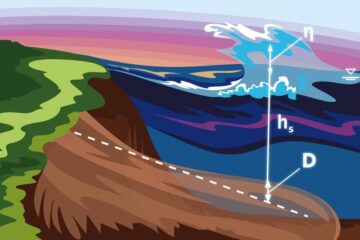 Scientists improve model of landslide-induced tsunami
MIPT researchers Leopold Lobkovsky and Raissa Mazova, and their young colleagues from Nizhny Novgorod State Technical University have created a model of landslide-induced tsunamis that accounts for the initial location…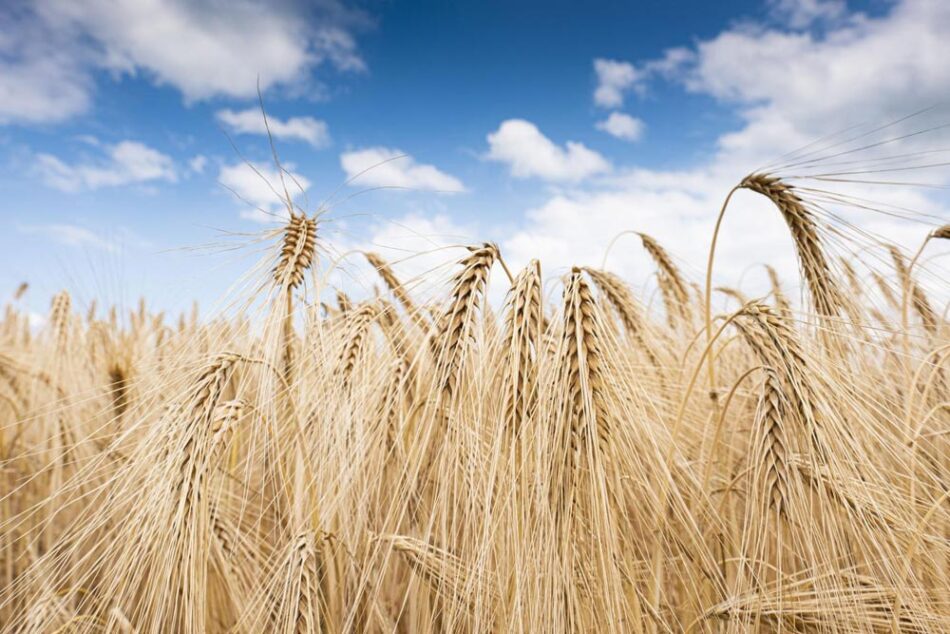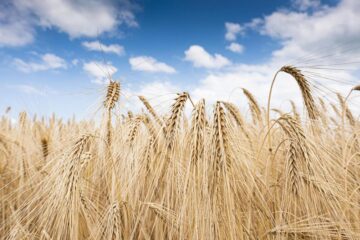 Global food production threatens the climate
Use of nitrogen fertilizers in agriculture causes an increase in nitrous oxide concentration in the atmosphere – Comprehensive study with KIT participation in Nature. Concentration of dinitrogen oxide – also…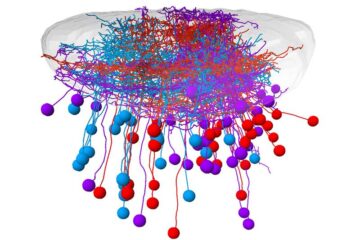 The right cells in the right spot
Neurons in a visual brain area of zebrafish are arranged as a map for catching prey. Spotting, pursuing and catching prey – for many animals this is an essential task…