Rochester, BCM test bird-flu vaccine in humans
Doctors are beginning the first test in the United States of a vaccine designed to protect people against one form of bird flu should an outbreak of the virus occur in humans. While the vaccine under study is not designed to protect against the precise bird-flu virus causing the current outbreak in poultry and in people, scientists will learn whether it protects against another strain of the virus that infects birds and people.
Physicians at the University of Rochester and Baylor College of Medicine (BCM) have embarked on an eight-month study to test an investigational vaccine in about 200 people. The study is being done at the request of the National Institute of Allergy and Infectious Diseases (NIAID), which funds a network of institutions to test new vaccines against diseases like flu, smallpox, and pneumonia.
The study overall is led by Robert L. Atmar, M.D., associate professor of medicine and molecular virology and microbiology at BCM. John Treanor, M.D., professor of medicine and director of Rochester's Vaccine and Treatment Evaluation Unit, is leading Rochester's portion of the study.
Nurses and doctors will enroll participants in the study during the next two months, and then for six months they'll closely monitor the participants, checking their health and taking blood tests to check the immune response created by the vaccine.
While only about two dozen people worldwide have died in recent months after becoming infected from a strain of flu known as H5N1 that is normally found in birds, bird flu is seen as a potent threat to human health because of its potential to rip quickly through a human population. A typical flu virus that normally circulates in humans causes tens of thousands of deaths each year, even though most people have some immunity against this "normal" flu. But avian flu is feared by doctors because hardly anyone carries any defenses.
"People generally haven't been exposed to bird flu viruses and so they have no immunity. A bird flu virus that acquired the ability to thrive in people could cause a severe epidemic," says Treanor.
Indeed, just last month, researchers announced that the worst flu epidemic on record, the 1918 outbreak of the Spanish flu, appears to have been caused by a virus that jumped from birds to humans. That outbreak claimed anywhere from 30 to 40 million lives worldwide, historians estimate.
During the past few months, millions of chickens and turkeys, mainly in Asia, have been killed as authorities seek to halt the spread of a particularly lethal type of bird flu. South Korea, China, Thailand, Vietnam, Pakistan, Indonesia, Cambodia, Japan, and the Netherlands are among the nations that have seen outbreaks of bird flu in chickens and other birds recently. In the United States there have been outbreaks of bird flu in poultry farms in Maryland, Texas, New Jersey, Pennsylvania, and Delaware.
While a few people in affected areas have died, the real danger is if a bird flu virus infects a person who is also infected with the usual human flu. With some minor genetic modifications, bird flu could gain the potential to be transmitted from person to person.
While vaccines to protect against normal flu are widely used every year, there is currently no vaccine approved to protect against any of the more than a dozen forms of bird flu. The vaccine that Baylor and Rochester researchers are studying aims to protect people against a form of the virus, H9, which infected several people in Hong Kong in 1999. Other researchers are now developing other vaccines that could protect against the H5 form, which is responsible for most of the recent deaths in Asia.
"When you're talking about bird flu, you're really talking about many different viruses," says Treanor. "We are doing our best to be prepared for as many of them as possible."
Alle Nachrichten aus der Kategorie: Health and Medicine
This subject area encompasses research and studies in the field of human medicine.
Among the wide-ranging list of topics covered here are anesthesiology, anatomy, surgery, human genetics, hygiene and environmental medicine, internal medicine, neurology, pharmacology, physiology, urology and dental medicine.
Zurück zur Startseite
Neueste Beiträge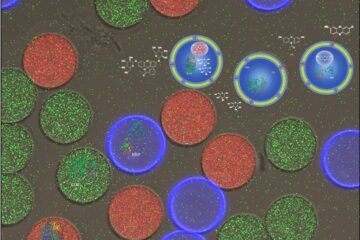 An artificial cell on a chip
Researchers at the University of Basel have developed a precisely controllable system for mimicking biochemical reaction cascades in cells. Using microfluidic technology, they produce miniature polymeric reaction containers equipped with…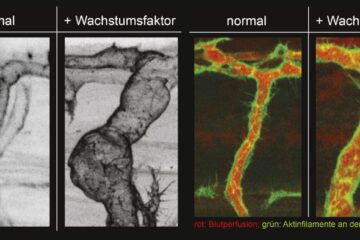 Specific and rapid expansion of blood vessels
Nature Communications: KIT researchers identify a new mechanism to control endothelial cell size and arterial caliber – basis for better treatment of heart infarct and stroke. Upon a heart infarct…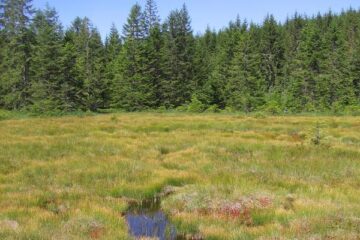 Climate change drives plants to extinction in the Black Forest in Germany
Climate change is leaving its mark on the bog complexes of the German Black Forest. Due to rising temperatures and longer dry periods, two plant species have already gone extinct…