Exemestane beats tamoxifen in first phase III head to head trial in advanced breast cancer
The first results from the world's only phase III trial to compare tamoxifen with the newer hormone treatment exemestane in advanced breast cancer shows that exemestane is safe, superior and lengthens progression-free survival.
The median progression-free survival for patients taking exemestane was 10.9 months compared with 6.7 months for those taking tamoxifen. Complete and partial response rates were also higher in the exemestane arm with 7.4% responding completely and 36.8% partially, compared to 2.6% of tamoxifen patients completely responding and 26.6% partially responding.
Dr Robert Paridaens will tell delegates at the 4th European Breast Cancer Conference today (Thursday 18 March) that the drug would be a good choice for first line treatment in hormone responsive metastatic breast cancer and that its safety profile meant it was also an attractive proposition for use as an adjuvant drug or to prevent breast cancer in high risk women. In Europe, it is currently licensed for use only in metastatic breast cancer that has recurred after, or during, tamoxifen treatment.
The majority of breast cancers in postmenopausal women rely on female hormones to grow. Exemestane is a steroidal aromatase inhibitor (SAI); it permanently inactivates aromatase, the enzyme that converts androgens into oestrogens in postmenopausal women. So, the effect of the drug is to deprive breast cancer cells of oestrogen.
Dr Paridaens, a medical oncologist at the University Hospital Gasthuisberg in Leuven, Belgium, said the trial was initiated as a phase II with the possibility of extending to phase III if results were promising. Phase III has involved 382 patients from 81 centres in 25 countries. It was an 'open label' study i.e. both doctors and patient knew which drug was being administered after patients were randomised to the tamoxifen or exemestane arm. The primary objective was to identify whether exemestane would produce an increase of three months progression-free survival over tamoxifen. It also aimed to establish the safety of the drug.
Said Dr Paridaens: "The main endpoint of treatment in advanced disease is control of symptoms – in other words, progression free survival with the fewest possible side effects as qualify of life in incurable disease is essential. Aromatase inhibitors do induce hot flushes and menopausal symptoms like tamoxifen does and they may elicit more muscular and joint aches. But they produce less thromboembolic (clotting) events than tamoxifen and unlike tamoxifen they avoid a risk of endometrial cancer."
One interesting finding in the study, according to Dr Paridaens, was that there was no adverse effect on patients' lipid profiles, contrary to what has been seen in studies of non-steroidal aromatase inhibitors (NSAIs). "We don't know yet whether that will translate in the long term into greater cardiovascular safety or not, or whether it would be an indication for use in women with dyslipidemia (abnormal lipid measurements). That remains to be demonstrated in clinical studies."
He said there were many questions still to be answered in future trials – for example, can steroidal and non-steroidal aromatase inhibitors (AIs) safely be combined with chemotherapy; what effect does exemestane have on the bones, and can resistance to treatment be delayed by use of other drugs such as HER pathway blockers? Numerous trials were underway looking at AIs as adjuvant treatment. It was possible that sequential treatments with anti-oestrogens and AIs will turn out to be the best solution, but if so, in which sequence and for how long would also have to be determined. "A door that has been opened shows numerous other doors to be explored," he said.
He concluded: "Accrual to our trial was slow because the inclusion criteria were strict and there were other trials running at the same time, so I am really grateful for the patients and for the centres that participated and made it possible for us to get a clear answer on our primary objective of progression-free survival."
Note: The study was sponsored by Pfizer (formerly Pharmacia at start of the trial), who supplied Exemestane and covered the costs of study monitoring, data management at participating centres and data processing at the EORTC data centre.
Media Contact
Margaret Willson
EurekAlert!
Alle Nachrichten aus der Kategorie: Health and Medicine
This subject area encompasses research and studies in the field of human medicine.
Among the wide-ranging list of topics covered here are anesthesiology, anatomy, surgery, human genetics, hygiene and environmental medicine, internal medicine, neurology, pharmacology, physiology, urology and dental medicine.
Zurück zur Startseite
Neueste Beiträge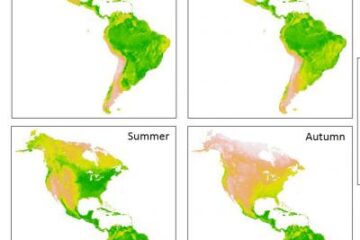 Most migratory birds rely on a greening world
Continued climate change could spell disaster for many species. A new study from the Cornell Lab of Ornithology confirms that most birds–but not all–synchronize their migratory movements with seasonal changes…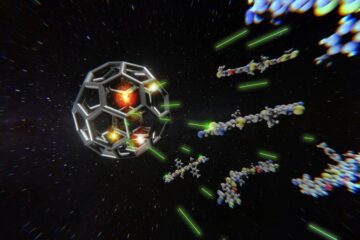 A question of affinity: How to design organic solar cell materials
A collaboration of scientists from the Max Planck Institute for Polymer Research (MPI-P) in Germany and the King Abdullah University of Science and Technology (KAUST) in Saudi Arabia have recently…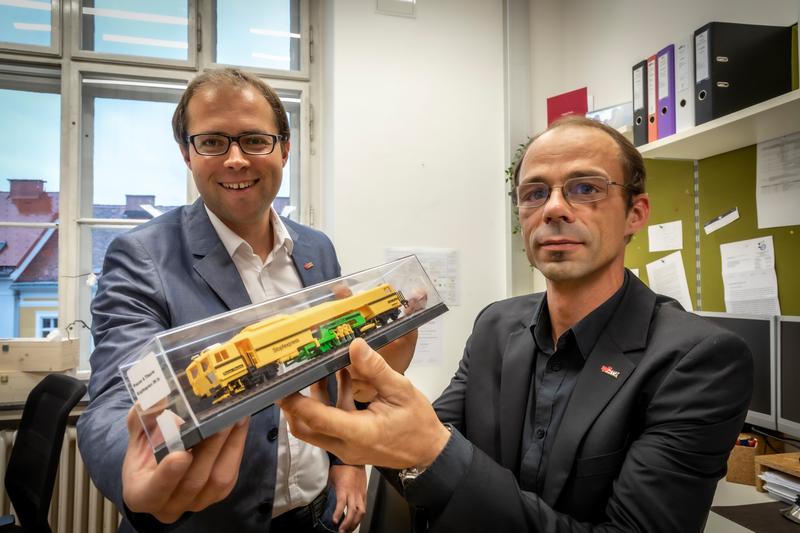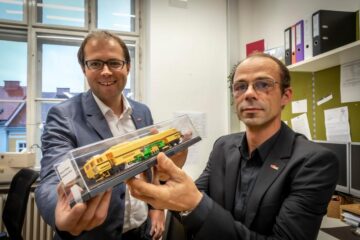 Intelligent maintenance: improved maintenance management for track
TU Graz algorithm-based method provides a basis for decisions on the correct amount of tamping measures on tracks, thus reducing their life-cycle costs by up to 20 per cent. Train…