Computer-based program provides personal colon cancer risk data
News is usually good since most people overestimate their risk
A computer-based program can help people understand their estimated risk for colorectal cancer (CRC), according to an article in the April issue of Journal of Health Communication, co-authored by Neil D. Weinstein, Ph.D., professor in the department of human ecology at Rutgers University and associate investigator at the Arizona Cancer Center.
"Our program helped individuals better understand their true risk for colorectal cancer," said Dr. Weinstein. "Since the program was computer-based, it also helped them to see how lifestyle changes could lower their long-term risk of this cancer. This is a promising approach that let's us do things that you can't be done with pamphlets and posters." Dr. Weinstein spoke today at an American Medical Association media briefing on patient communication and adherence in New York City.
Little is known about how to best to communicate about treatment that involves multiple risk factors. "The use of hormone replacement therapy, for example, has a number of different risks and a number of different benefits," Dr. Weinstein explained. "It's a complicated process to combine these risks and benefits and make a meaningful decision." Information about probable risk can be confusing to many patients.
The Harvard Colorectal Cancer Risk Assessment and Communication Tool for Research (HCCRACT-R) was developed as a tool by Dr. Weinstein and colleagues to study various risk communication strategies. It is an interactive computer-based tool used to provide individuals with estimated personal risk for colorectal cancer based on the individual patient's risk profile. The program takes into account risk factors that are not modifiable such as family history and also includes factors that can be modified such as changing physical activity and diet or getting more frequent screenings to find polyps before they become cancerous to reduce risk.
"There are risk factors that are unchangeable and one's that are modifiable," Dr. Weinstein said. "The program can provide information for people to change their behavior to reduce their own risk." The study participants volunteered to answer questions about what they believed their risk of experiencing colon cancer to be in the next 20 years. Initially, the participants greatly overestimated their cancer risk. "The risk is usually lower than expected from the amount of public attention a disease gets or maybe the person has personal knowledge of someone who has had the disease, which causes them to think it is more prevalent than it actually is," Dr. Weinstein explained.
Surprisingly, although nearly everyone in the study correctly remembered what they were told about their risk, nearly half did not believe the program and said (even after the computer-based feedback) that their risk was higher than provided by the program. "This also gives us an ethical dilemma," noted Dr. Weinstein. "How hard should we work at lowering overestimates of risk when they may be motivating people to adopt a healthful lifestyle? Of course, it's important for them to know the truth, but will they continue health-protective actions if they think the risk is too low to warrant this behavior?"
The HCCRACT-R was effective at correcting misconceptions participants had regarding their risk for colorectal cancer-over 75% of the participants thought they had higher risk than their actual risk as estimated by the tool. Accurate perception of ones risk is an important part of making informed decisions regarding health and well-being.
Communicating probabilities in a meaningful way is important. "It's difficult to determine what is more meaningful: 12.5 percent, 1 in 8, 125 in 1,000, 1250 in 10,000, etc.," Dr. Weinstein said. "Our research shows that the format that works best for one task may not be the best for all others. For example, your task may be to see which of two risks is bigger. But in a different situation you may need to add two risks together." Dr. Weinstein gives the following advice for risk communicators:
Dr. Weinstein gives the following advice for risk communicators:
Use the "1 in N" ratio (e.g., 1 in 483) if individuals need to only consider the size of the risk or if comparing a pair of risks. Dr. Weinstein suggests avoiding this format for all other purposes.
Avoid the odds format (e.g., 5 to 1 odds) because it can be very confusing.
Keep the denominator constant across probabilities (do not use, "2 in 100" for risk A and "6 in 10,000 for risk B"-"200 in 10,000" allows for easier comparison than "2 in 100")
Avoid using percentages if they are less than one (e.g., 0.15 percent) or if they are decimals (e.g., 24.15 percent)
Avoid presenting risks in overlapping categories (do not use "1 in 43 chance of fracture" and "1 in 483 chance of hip fractures"
Colorectal cancer is a leading cause of morbidity and mortality in the United States, despite the fact that it is preventable and can be effectively treated if detected early. An estimated 57,000 deaths in 2001 in the United States were attributed to colorectal cancer, making it the second leading cause of cancer mortality.
To contact Neil D. Weinstein, Ph.D., call Michele Hujber at 732-932-9559 or hujber@aesop.rutgers.edu. On the day of the briefing, call the AMA's Science News Department at 312-464-2410.
Media Contact
Michele Hujber
EurekAlert!
Alle Nachrichten aus der Kategorie: Health and Medicine
This subject area encompasses research and studies in the field of human medicine.
Among the wide-ranging list of topics covered here are anesthesiology, anatomy, surgery, human genetics, hygiene and environmental medicine, internal medicine, neurology, pharmacology, physiology, urology and dental medicine.
Zurück zur Startseite
Neueste Beiträge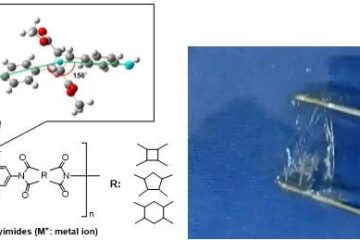 High-thermoresistant biopolyimides become water-soluble like starch
This is the first report for the syntheses of water-soluble polyimides which are Interestingly derived from bio-based resources, showing high transparency, tunable mechanical strength and the highest thermoresistance in water-soluble…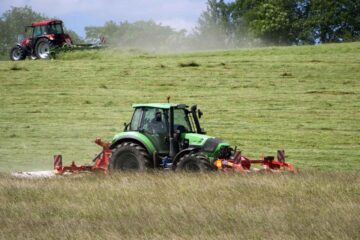 Land management in forest and grasslands
How much can we intensify? A first assessment of the effects of land management on the links between biodiversity, ecosystem functions and ecosystem services. Ecosystem services are crucial for human…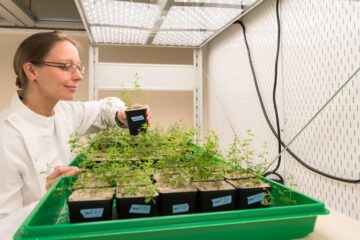 A molecular break for root growth
The dynamic change in root growth of plants plays an important role in their adjustment to soil conditions. Depending on the location, nutrients or moisture can be found in higher…