Those Infected with HIV May Benefit From Infection with Another Virus, Says Jefferson Virologist
Writing in the New England Journal of Medicine, Roger Pomerantz, M.D., suggests that understanding how HIV interacts with another virus, GBV-C, may help researchers devise improved therapies.
Another virus could hold a key to helping researchers devise new strategies against HIV, the virus that causes AIDS. A new study appearing March 4 in the New England Journal of Medicine shows that individuals infected with two viruses – HIV and the little known GBV-C – actually do better than those infected with only HIV.
According to Roger J. Pomerantz, M.D., professor of medicine, biochemistry and molecular pharmacology, director of the Division of Infectious Diseases and Environmental Medicine and director of the Center for Human Virology and Biodefense at Jefferson Medical College of Thomas Jefferson University in Philadelphia, the HIV-GBV-C connection may be the first known example of infection with two human viruses being better for a person than infection with only one – in this case, HIV.
"The [New England Journal] paper is very important because it sets to rest a controversial issue," says Dr. Pomerantz, who co-wrote an accompanying editorial in the journal. The study analyzed results from the Multicenter Acquired Immunodeficiency Syndrome Cohort Study, which involved following a large group of HIV-infected men in the United States over 15 years. "People who are dual-infected do better than those infected with only HIV. They do better in terms of being less likely and taking a longer time to progress to AIDS, in addition to being less likely to die from AIDS."
Understanding this viral relationship, he says, could have important implications.
"If we could understand the mechanism behind this phenomenon, maybe we could copy nature and develop a copycat molecule – and a better antiviral," Dr. Pomerantz says.
Dr. Pomerantz should know. He was skeptical when he initially encountered several small, unconfirmed studies a few years ago showing that HIV-infected individuals appeared to do better when they also were infected with GBV-C. Viruses such as Epstein-Barr virus and herpes simplex 2, for example, are supposed to make things worse. And GBV-C, which is closely related to hepatitis viruses and which until recently was called hepatitis G virus, doesn't cause any known disease.
In July, he and his co-workers at Jefferson and at the University of Catania in Sicily, reported results in the Annals of Internal Medicine of their study in which they compared a group of individuals in Sicily infected with both viruses (the combination of infections is more prevalent in Mediterranean countries) to those with only HIV. They too found the former group did surprisingly better. "It took longer for them to progress to AIDS, and fewer progressed," he says, even when they "normalized the data for drugs" they took. Pomerantz offers some potential explanations for the findings of both studies.
In his group's study, he says, the researchers found a difference in the T cells and the cytokines, the chemicals made to control the immune system. "Those who are dual-infected have a better, more protective cytokine profile, one that's found in healthier people than that found in individuals just infected with HIV," he explains.
Perhaps, he says, GBV-C somehow maintains the "good cytokine" profile, "enabling individuals to mount a stronger immune response to HIV, keeping them healthier and better able to keep the viral load lower."
Another possibility, he notes, is that GBV-C could somehow interfere with HIV entry into cells. Some laboratory data show GBV-C may decrease the co-receptor that allows HIV into cells, in effect acting as a "viral antiviral." GBV-C might also activate certain types of innate immunity, which involve known cellular factors that protect cells.
Alle Nachrichten aus der Kategorie: Health and Medicine
This subject area encompasses research and studies in the field of human medicine.
Among the wide-ranging list of topics covered here are anesthesiology, anatomy, surgery, human genetics, hygiene and environmental medicine, internal medicine, neurology, pharmacology, physiology, urology and dental medicine.
Zurück zur Startseite
Neueste Beiträge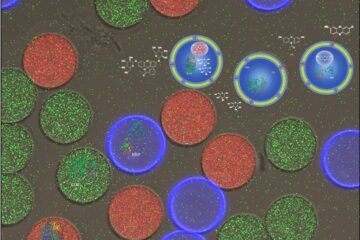 An artificial cell on a chip
Researchers at the University of Basel have developed a precisely controllable system for mimicking biochemical reaction cascades in cells. Using microfluidic technology, they produce miniature polymeric reaction containers equipped with…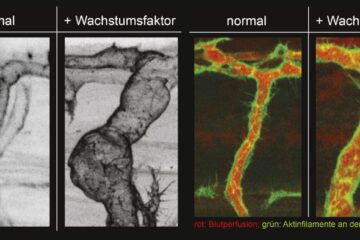 Specific and rapid expansion of blood vessels
Nature Communications: KIT researchers identify a new mechanism to control endothelial cell size and arterial caliber – basis for better treatment of heart infarct and stroke. Upon a heart infarct…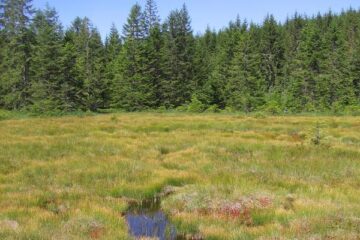 Climate change drives plants to extinction in the Black Forest in Germany
Climate change is leaving its mark on the bog complexes of the German Black Forest. Due to rising temperatures and longer dry periods, two plant species have already gone extinct…