St. Jude/Mayo Clinic study finds direct link between CBP gene and lymphoma
Development of lymphoma in mice missing CBP gene occurs in cooperation with reduction of p27Kip1 protein level—despite the presence of the anti-cancer gene p53
Inactivation of the gene CBP in certain immature white blood cells of mice causes lymphoma, a type of cancer also found in humans. The cancer is accompanied by changes in the expression of specific genes associated with development of the disease. These findings, from researchers at St. Jude Children's Research Hospital and the Mayo Clinic, are published in the Feb. 24 issue of Cancer Cell.
The key to the success of this work is the so-called "conditional knockout mouse" developed by the joint St. Jude-Mayo team, according to Paul Brindle, Ph.D., associate member in the St. Jude Department of Biochemistry. In a conditional knockout mouse, a specific gene is rendered inactive in only one type of cell, even though the gene exists in all normal cells of the body.
Brindle is co-author of the Cancer Cell article. The paper's senior author is Jan M. van Deursen, associate professor of Biochemistry and Molecular Biology and associate professor of Pediatrics at Mayo Clinic College of Medicine.
The research suggests that these CPB knockout mice will be a valuable tool in the further study of the role of CBP in the development of lymphomas. In the future, the mouse model might be useful for preclinical testing of novel drugs to treat these cancers.
"One finding that was particularly surprising was the specific effect the loss of CBP had on the mice," Brindle said. "It is commonly believed that CBP is intimately involved in the control of many genes. Yet the absence of CBP appears to promote lymphoma by cooperating with a narrow set of dysregulated genes." Lymphomas are cancers of either B-lymphocytes, which produce antibodies, or T-lymphocytes, a group of cells that either stimulate B cells or orchestrate attacks on cancer cells or invading organisms. In this study, loss of CBP only led to T-cell lymphoma.
Another unexpected finding was the lack of association between the loss of CBP function and a gene called p53. p53 is critical to the ability of the cell to undergo self-destruction when it sustains serious damage to its DNA–a process called apoptosis. This prevents the cell from becoming cancerous. But even though CBP is known to help activate p53, the loss of CBP in these white blood cells, called thymocytes, triggered cancer even though p53 activity appeared normal.
"Given the large body of scientific literature on the subject, it would be natural to think that if CBP loss triggered cancer, p53 activity would need to be greatly reduced, but that's not what we found," Brindle said. "So it is unclear what role CBP has with regard to p53 function."
The St. Jude-Mayo team also found an increase in the activity of cyclin E and Skp2, two proteins known to be part of a signaling pathway in cells that leads to cancer. Cyclin E and Skp2 break down a protein called p27Kip1. The researchers showed that such reduction of p27Kip1 activity in the CBP knockout mice accelerates the development of lymphoma.
"Overall, our findings suggest that CBP loss leads to lymphoma in cooperation with a mechanism that reduces the amount of p27Kip1, van Deursen said. "Moreover, the CBP conditional knockout mice will be a valuable resource for helping unravel the role of CBP in cancer and normal development."
Other authors of the paper include Ningling Kang-Decker, Caili Tong, Darren J. Baker , and Alexey A. Leontovich (Mayo Clinic); and Fayçal Boussuar and Wu Xu (St. Jude).
This work was supported in part by NIH and ALSAC.
St. Jude Children's Research Hospital
St. Jude Children's Research Hospital is internationally recognized for its pioneering work in finding cures and saving children with cancer and other catastrophic diseases. Founded by late entertainer Danny Thomas and based in Memphis, TN, St. Jude freely shares its discoveries with scientific and medical communities around the world. No family ever pays for treatments not covered by insurance, and families without insurance are never asked to pay. St. Jude is financially supported by ALSAC, its fund-raising organization. For more information, please visit www.stjude.org.
Media Contact
Bonnie Cameron
EurekAlert!
Alle Nachrichten aus der Kategorie: Health and Medicine
This subject area encompasses research and studies in the field of human medicine.
Among the wide-ranging list of topics covered here are anesthesiology, anatomy, surgery, human genetics, hygiene and environmental medicine, internal medicine, neurology, pharmacology, physiology, urology and dental medicine.
Zurück zur Startseite
Neueste Beiträge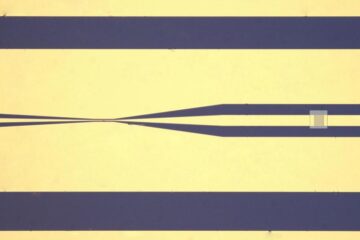 Researchers break magnetic memory speed record
Advance could lead to new generation of ultrafast computer chips that retain data even when there is no power. Spintronic devices are attractive alternatives to conventional computer chips, providing digital…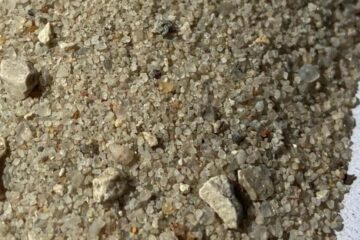 Tracing the source of illicit sand–can it be done?
Research presented at the 2020 GSA Annual Meeting. If you've visited the beach recently, you might think sand is ubiquitous. But in construction uses, the perfect sand and gravel is…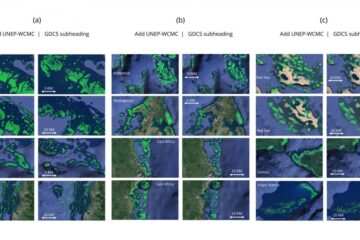 Location and extent of coral reefs mapped worldwide using advanced AI
Nearly 75% of the world's coral reefs are under threat from global stressors such as climate change and local stressors such as overfishing and coastal development. Those working to understand…