Mastectomy dramatically reduces breast cancer risk among women with BRCA1/2 mutations
Short-Term Hormone Replacement Therapy Safe Following Removal of Ovaries
Two studies from the Abramson Cancer Center at the University of Pennsylvania appearing online in the Journal of Clinical Oncology (JCO) have important implications for women with BRCA1 and BRCA2 mutations. The first study shows that bilateral prophylactic mastectomy can reduce breast cancer risk by more than 90% in women with BRCA1 and BRCA2 mutations, and may be even more effective when performed concurrently with or following oophorectomy. The second study shows that women undergoing prophylactic oophorectomy (removal of ovaries) can take short-term hormone replacement therapy (HRT) to combat the associated symptoms of menopause without fear of significantly increasing breast cancer risk.
Although the removal of the breasts and the ovaries does not completely prevent breast and ovarian cancer, researchers strongly recommend that all women with the mutations undergo oophorectomy at the completion of child bearing, based on previous studies showing that this procedure reduces ovarian cancer risk by at least 90%. Results of these studies will be published online at www.jco.org on February 23, 2004 at 6:00 p.m. (ET).
Bilateral Mastectomy Significantly Lowers Breast Cancer Risk in High-Risk Women
The first study to calculate the risk reduction from bilateral mastectomy in BRCA1 and BRCA2 mutation carriers evaluated 483 women from 11 sites in the United States, Canada, United Kingdom and the Netherlands over six years.
Breast cancer was diagnosed in two of the 105 women (1.9%) who had bilateral prophylactic mastectomy, compared to 184 of the 378 (48.7%) who did not undergo the procedure. Mastectomy reduced breast cancer risk by approximately 95% among women with prior or concurrent prophylactic oophorectomy, and by 90% among women with intact ovaries.
"Our study shows that bilateral prophylactic mastectomy markedly reduces the risk of breast cancer in women who are genetically predisposed to the disease," said Dr. Barbara Weber, MD, Professor of Medicine and Genetics at the University of Pennsylvania, an investigator in the Abramson Family Cancer Research Institute, and senior author of both studies. "Women undergoing this procedure should feel confident that if they choose this risk management option, it will reduce their risk of breast cancer to almost zero."
Dr. Weber noted that while bilateral mastectomy is optional for BRCA1 and BRCA2 mutation carriers, bilateral prophylactic oophorectomy at the completion of childbirth should be the standard of care for these at-risk women, since it has been shown to reduce risk of ovarian cancer by 95% and breast cancer by 50%.
"Undergoing prophylactic mastectomy is a very personal decision. Women who choose to have their breasts removed in addition to their ovaries should know that prophylactic mastectomy is an option that really works, and makes taking HRT after oophorectomy even safer," she added.
Hormone Replacement After Prophylactic Oophorectomy Safe for Women with BRCA1/2 Mutations
The second study from the University of Pennsylvania Abramson Cancer Center used a mathematical model to assess the expected outcomes of prophylactic oophorectomy – the surgical removal of both ovaries – and subsequent hormone replacement therapy in women with BRCA1 and BRCA2 mutations.
The model, based on the most current epidemiological data, predicts that prophylactic oophorectomy significantly increases life expectancy in women with BRCA1 and BRCA2 mutations, and that short-term HRT – used to treat the uncomfortable side effects associated with oophorectomy-induced menopause – did not significantly alter the gain in life expectancy, when stopped by age 50. The gain in life expectancy from oophorectomy ranged from 3.34 to 4.65 years, depending on age at oophorectomy.
"Women at increased risk for breast and ovarian cancer have been reluctant to undergo oophorectomy since the data from the Women's Health Initiative on HRT was released," said Dr. Katrina Armstrong, lead author of the study and Assistant Professor of Medicine and Epidemiology at the University of Pennsylvania School of Medicine. "Our study shows that removing the ovaries is an essential risk reduction strategy for BRCA1 and BRCA2 carriers, which shouldn't be avoided because of confusion or fear about hormone replacement therapy."
The researchers noted that although HRT was associated with relatively small changes in life expectancy when stopped by age 50, larger reductions in life expectancy were found when the therapy was continued indefinitely, beyond the age of natural menopause.
"This analysis shows that the impact of HRT on life expectancy for the short term is relatively minor. Women undergoing prophylactic oophorectomy should feel free to make their decision about hormone replacement therapy based on quality of life rather than life expectancy," Dr. Armstrong said.
An accompanying editorial by Judy Garber, MD, MPH and Anne-Renee Hartman, MD of the Dana-Farber Cancer Institute in Boston supported the findings, but cautioned about the widespread prescription of HRT following oophorectomy.
"The Armstrong model is a huge step forward and should help ease physician concerns about recommending short-term HRT for menopausal symptoms," Garber and Hartman said. "However, many aspects of the effect of HRT on breast cancer risk in mutation carriers remain unclear. Until there are more data from mutation carriers with which to evaluate the model, physicians should carefully weigh the results of this analysis and other emerging data in their recommendations to young BRCA1 and BRCA2 carriers."
"Bilateral Prophylactic Mastectomy Reduces Breast Cancer Risk in BRCA1 and BRCA2 Mutation Carriers." Timothy Rebbeck, et al Abramson Family Cancer Research Institute, University of Pennsylvania, Philadelphia, PA.
"Hormone Replacement Therapy and Life Expectancy After Prophylactic Oophorectomy in Women with BRCA1/2 Mutations: A Decision Analysis." Katrina Armstrong, et al, Abramson Family Cancer Research Institute, University of Pennsylvania, Philadelphia, PA.
The Journal of Clinical Oncology is the semi-monthly peer-reviewed journal of the American Society of Clinical Oncology (ASCO), the world's leading professional society representing physicians who treat people with cancer.
Media Contact
Carrie Housman
EurekAlert!
Alle Nachrichten aus der Kategorie: Health and Medicine
This subject area encompasses research and studies in the field of human medicine.
Among the wide-ranging list of topics covered here are anesthesiology, anatomy, surgery, human genetics, hygiene and environmental medicine, internal medicine, neurology, pharmacology, physiology, urology and dental medicine.
Zurück zur Startseite
Neueste Beiträge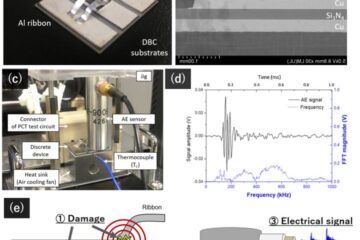 Detecting early-stage failure in electric power conversion devices
Researchers from Osaka University use non-destructive acoustic monitoring to identify the earliest stages of failure in silicon carbide power electronics, which will help in the design of more-durable power devices….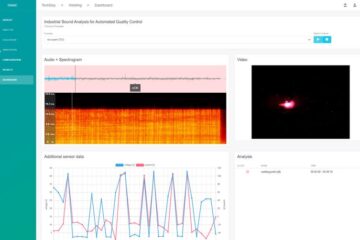 Build your own AI with ISAAC for error detection in production
Fraunhofer IDMT has developed a software tool for quality inspectors based on Artificial Intelligence (AI), which automates and simplifies the analysis of industrial sounds, for example in welding processes. Thanks…
BEAT-COVID – advanced therapy strategies against the pandemic
The present SARS-coronavirus-2 pandemic with all its effects on society – both health and economic – highlights the urgency of developing new therapies for COVID-19 treatment. At the same time,…