Mayo Clinic discover important clue to new treatments for lymphoma, breast and colon cancers
Mayo Clinic researchers discover that key cancer gene cbp doesn't work alone; Important clue to targeting new treatments for lymphoma, breast and colon cancers
Mayo Clinic cancer researchers have discovered a key partnership between two genes in mice that prevents the development of cancer of the lymph nodes, known as T-cell leukemia or lymphoma.
This first-time finding provides researchers with a promising target for designing new anti-cancer drugs that fight lymphomas, as well as other cancers in which this partnership exists, including breast and colon cancers.
The Mayo Clinic research report appears as the cover story in today's edition of the journal, Cancer Cell, (http://www.cancercell.org). Jan van Deursen, Ph.D., a specialist in pediatric cancers with the Department of Pediatrics and a member of the Mayo Clinic Cancer Center, led the research team.
According to Dr. van Deursen, the Mayo Clinic cancer research team used specially-bred laboratory mice to demonstrate three things not previously known about the development of these types of cancer. They are the first to:
Provide laboratory evidence that the gene CBP is a tumor suppressor — and that the lack of CBP contributes to the formation of lymphoma.
Demonstrate that the absence of CBP works in partnership with low levels of a protein called p27Kip1. When these two conditions are present, lymphoma development accelerates in mice.
Discover that two compounds — Cyclin E and Skp2 — control p27Kip1 levels.
"We not only found the tumor suppressor, we also showed what other gene defects need to occur in the same cell for cancer to progress," says Dr. van Deursen. "Cancer is not the result of a single defect, but is related to a combination of defects and events," he explains. "To find the best treatment, it's vital to discover what combinations of changes have occurred with the cell to transform it from a normal cell into a cancer cell."
Lymphoma belongs to the hematologic malignancies group of cancers because it involves blood, bone marrow and lymph nodes. In general, it is one of the more common cancers and it is increasing in the United States. Each year about 50,000 Americans are diagnosed with some form of lymphoma, and another 30,000 die from the cancer.
Background Analogy: Cancer as a River and the Search for its Headwaters
Cancer researchers liken cancer to a river with directional flow. Like a river, cancer flows downstream toward production of disease. What researchers want to find is the upstream headwaters — the point of origin that eventually leads to cancer.
They look for the earliest "upstream" cellular irregularities that contribute to dangerous "downstream" conditions. In this study, Mayo Clinic researchers discovered a previously unknown early, upstream event in the cancer process — that the compounds Cyclin E and Skp2 are upstream elements that control the downstream level of p27Kip1. They found that when p27Kip1 levels are low, and when combined with the absence of CBP, conditions favor cancer.
"Low levels of p27Kip1 are often associated with human cancers and with very poor prognosis," says Dr. van Deursen. "We have shown in our research the mechanism by which p27Kip1 gets altered. Now that we know this mechanism, we can design treatments to keep levels of p27Kip1 from going down."
Dr. van Deursen notes that altered levels of p27Kip1 are not the result of a defective gene. Rather, the altered levels are the indirect result of high levels of the upstream molecules, Cyclin E and Skp2.
"If we can prevent these indirect upstream effects from happening, then the undesirable downstream events will not occur," he says.
From this finding, the Mayo Clinic cancer researchers conclude that a cooperative relationship exists between the loss of CBP and depressed levels of p27Kip1 to produce cancer.
A grant to Mayo Clinic from the Department of Defense funded this research study. Researchers from St. Jude Children's Research Hospital in Memphis, Tenn., also contributed to the investigation.
Alle Nachrichten aus der Kategorie: Health and Medicine
This subject area encompasses research and studies in the field of human medicine.
Among the wide-ranging list of topics covered here are anesthesiology, anatomy, surgery, human genetics, hygiene and environmental medicine, internal medicine, neurology, pharmacology, physiology, urology and dental medicine.
Zurück zur Startseite
Neueste Beiträge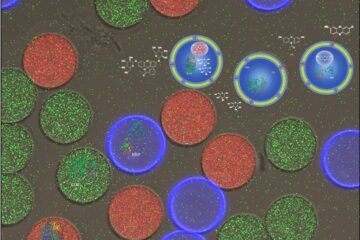 An artificial cell on a chip
Researchers at the University of Basel have developed a precisely controllable system for mimicking biochemical reaction cascades in cells. Using microfluidic technology, they produce miniature polymeric reaction containers equipped with…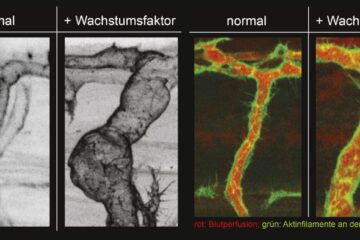 Specific and rapid expansion of blood vessels
Nature Communications: KIT researchers identify a new mechanism to control endothelial cell size and arterial caliber – basis for better treatment of heart infarct and stroke. Upon a heart infarct…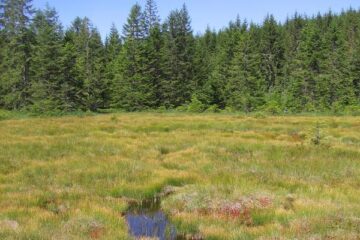 Climate change drives plants to extinction in the Black Forest in Germany
Climate change is leaving its mark on the bog complexes of the German Black Forest. Due to rising temperatures and longer dry periods, two plant species have already gone extinct…