Understanding the genetics of pain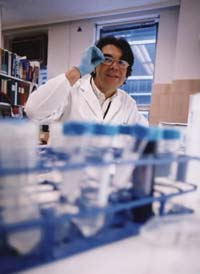 Making some self-described "stupid moves" shifting stones for a sculpture landed Professor Ze'ev Seltzer with nine months of back pain and a more personal appreciation for the importance of his own field of research — finding the genetic links to chronic pain.
"One of the things that really surprised me when I had chronic pain was the anger I felt towards my body that has failed me," Seltzer says. "You really feel this betrayal of the body and disappointment and you think, Why did it happen to me?"
Seltzer's research shows that part of the answer may lie in genetics. His research team is among the first in the world to identify genes for chronic pain. It is a fledgling field: Seltzer, a Senior Canada Research Chair in Comparative Pain Genetics at the Faculty of Dentistry and the Centre for the Study of Pain, is aware of only one other group in Canada researching pain genetics and less than a handful in the rest of the world. The need for such research is vast, he says, noting that not only does pain involve incalculable human suffering, it is also a major economic burden estimated to cost the Canadian economy about $10 billion a year.
To date, other approaches such as electro-physiology, pharmacology and histology have been unable to provide a satisfactory solution for chronic pain, says Seltzer, explaining that when patients do get some relief, it is often temporary and traded off by side effects. However, not everyone who undergoes a nerve injury or a disease experiences chronic pain. Some may develop terrible pain that cannot be treated while others with the same injury feel no pain whatsoever. A combination of genetic and environmental factors may be to blame, says Seltzer, explaining that people who carry mutations of certain genes may develop a predisposition for chronic pain. He describes genetics as the next boom in pain research that needs both more scientific endeavour and more support from granting agencies and industry. "It is going to change radically the way we understand pain and treat people," he says.
Seltzer's move to U of T from Hebrew University in his native Israel in 2002 was motivated, he says, by the infrastructure opportunities offered through the Canada Research Chairs program and by U of T's reputation as "a bubbling arena for pain research, with many first-rate scientists and pain clinicians in affiliated hospitals." He brought with him from Israel a collection of nearly 1,000 DNA samples — 650 of women post-mastectomy (60 per cent of whom developed chronic pain) and 250 of mainly men who'd lost a leg in combat (80 per cent of whom developed phantom pain and stump pain). This collection is unique in the world in terms of size and content and Seltzer's team plans to expand it by collecting DNA from people with chronic pain in Canada, especially back pain and arthritis, and from war-torn countries where landmines, sadly, produce new amputees daily.
Seltzer's team takes a complementary, comparative approach, using rodent models to identify the chromosomal location of genes associated with pain, then moving to human DNA samples to test whether those genes also play a role in human pain. With further study, scientists will be able to develop treatments or drugs based on such genomic knowledge, he says; pain genetics could even lead to the development of diagnostic kits to identify people at a high risk for developing chronic pain from nerve injury or disease.
"For instance, we know that either mastectomy or lumpectomy of the breast ends up with the development of chronic pain in about 60 per cent of the subjects," Seltzer says. "So once we have those kits developed, we will be able to identify before the operation whether a woman is disposed genetically do develop chronic pain. And in those cases, pharmacogenetic knowledge will enable us to develop preventive medicine by treating patients before the operation and immediately thereafter to prevent the outbreak of chronic pain."
Seltzer's study of pain has seeped into his 10-year hobby of sculpture, which saw him complete several public commissions for large-scale fountains and sculptures in Israel. He sees his art as a complementary expression of his scientific interests; many of his sculptures depict amputated figures that express might and the strength to continue on through the experience of loss.
"What is pain all about if not a response to a loss or to an injury — loss of a limb or injury that leaves the body incapacitated, amputated, with less faculties," Seltzer says. "Yet out of this loss people do derive mechanisms to cope with the loss and to try to live as normal lives as possible."
Media Contact
Jessica Whiteside
University of Toronto
Alle Nachrichten aus der Kategorie: Health and Medicine
This subject area encompasses research and studies in the field of human medicine.
Among the wide-ranging list of topics covered here are anesthesiology, anatomy, surgery, human genetics, hygiene and environmental medicine, internal medicine, neurology, pharmacology, physiology, urology and dental medicine.
Zurück zur Startseite
Neueste Beiträge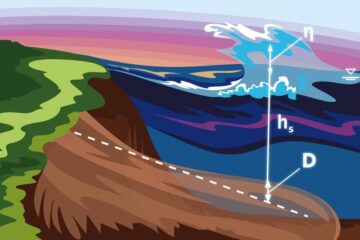 Scientists improve model of landslide-induced tsunami
MIPT researchers Leopold Lobkovsky and Raissa Mazova, and their young colleagues from Nizhny Novgorod State Technical University have created a model of landslide-induced tsunamis that accounts for the initial location…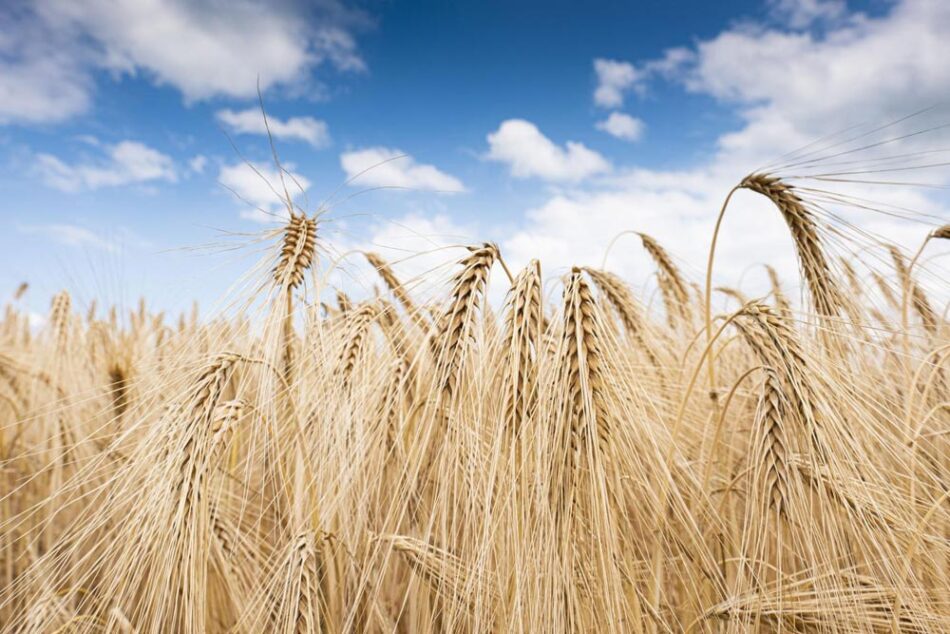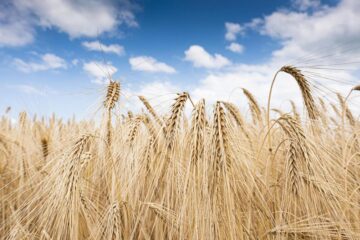 Global food production threatens the climate
Use of nitrogen fertilizers in agriculture causes an increase in nitrous oxide concentration in the atmosphere – Comprehensive study with KIT participation in Nature. Concentration of dinitrogen oxide – also…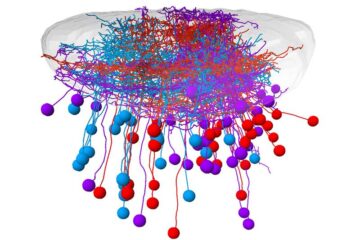 The right cells in the right spot
Neurons in a visual brain area of zebrafish are arranged as a map for catching prey. Spotting, pursuing and catching prey – for many animals this is an essential task…