Database on blood and marrow stem cell transplants now available online
The National Institute of Allergy and Infectious Diseases (NIAID), the National Library of Medicine (NLM) and the National Center for Biotechnology Information (NCBI), components of the National Institutes of Health (NIH), today launched the first public database of results from clinical blood and marrow stem cell transplants involving unrelated donors. Accessible at http://www.ncbi.nih.gov/mhc, this centralized resource provides genetic as well as age, gender and ethnicity data on more than 1,300 transplant donors and recipients from around the world.
The database is scheduled to be unveiled at the 2004 Tandem Bone Marrow Transplant Meetings in Orlando, FL. See http://www.asbmt.org/A/annual.asp?ID=1 for the meeting agenda.
With the availability of this new database, researchers can generate and test hypotheses on the role of donor matching in blood and marrow stem cell transplants. The database also provides survival rates of people who received cell grafts, helping doctors and their patients evaluate the potential risks and benefits of transplantation in treating disorders such as leukemia.
"This important new resource will make it easier for physicians to predict outcomes of blood and marrow stem cell transplants and to tailor therapies to the specific needs of their patients," says Anthony S. Fauci, M.D., director of NIAID.
"This effort is part of a long-range plan at NIAID to develop and disseminate genetic tools that provide greater predictive value for donor matching than current methods," says Daniel Rotrosen, M.D., director of NIAID's Division of Allergy, Immunology and Transplantation.
The database contains scientific and clinical data on the relationship between major histocompatibility complex (MHC) genes and transplantation. Human MHC genes encode molecules on the surface of cells commonly known as human leukocyte antigens or HLA. These molecules alert the immune system to the presence of anything foreign in the body. MHC genes vary widely throughout the general population, so blood and marrow stem cells from one person may be rejected when transplanted into a recipient who does not closely match the donor's MHC type.
The database allows scientists and physicians to search for information in a variety of ways. For example, a doctor can look for the results of transplants involving a recipient with a given set of MHC genes and an unrelated donor with another set of MHC genes.
"The widespread availability of clinical transplant results may help researchers recognize the limits of MHC mismatching," says Effie Wang Petersdorf, M.D., professor at the University of Washington School of Medicine and Member of the Fred Hutchinson Cancer Research Center, who leads the team of researchers and clinicians contributing transplant data to the project. "If we know which MHC mismatches may be tolerable, it may increase the use of transplantation as a curative therapy for patients who do not have a matched donor."
To ensure patient and donor privacy, none of the clinical information in the database contains personal identifiers such as birth dates. The available data include patient and donor MHC types, ethnicity, age and gender as well as the description of the transplant, the disease diagnosis and the number of days the recipient survived after the transplant.
This transplant database is part of a broader MHC database maintained by NCBI, and part of a larger effort supported by NIAID. The MHC database presents information from the International Histocompatibility Working Group in Hematopoietic Cell Transplantation, an effort spearheaded by NIAID with additional support from the Juvenile Diabetes Research Foundation; other NIH components, including the National Cancer Institute, the National Human Genome Research Institute, and the National Institute of Diabetes and Digestive and Kidney Diseases; and the Centers for Disease Control and Prevention.
###
NIAID, NLM and NCBI are components of the National Institutes of Health (NIH), an agency of the U.S. Department of Health and Human Services. NIAID supports basic and applied research to prevent, diagnose and treat infectious diseases such as HIV/AIDS and other sexually transmitted infections, influenza, tuberculosis, malaria and illness from potential agents of bioterrorism. NIAID also supports research on transplantation and immune-related illnesses, including autoimmune disorders, asthma and allergies.
Press releases, fact sheets and other NIAID-related materials are available on the NIAID Web site at http://www.niaid.nih.gov.
Media Contact
Paul Williams
EurekAlert!
Alle Nachrichten aus der Kategorie: Health and Medicine
This subject area encompasses research and studies in the field of human medicine.
Among the wide-ranging list of topics covered here are anesthesiology, anatomy, surgery, human genetics, hygiene and environmental medicine, internal medicine, neurology, pharmacology, physiology, urology and dental medicine.
Zurück zur Startseite
Neueste Beiträge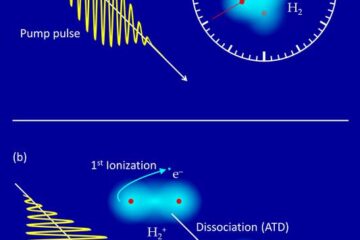 Rotation of a molecule as an "internal clock"
Using a new method, physicists at the Heidelberg Max Planck Institute for Nuclear Physics have investigated the ultrafast fragmentation of hydrogen molecules in intense laser fields in detail. They used…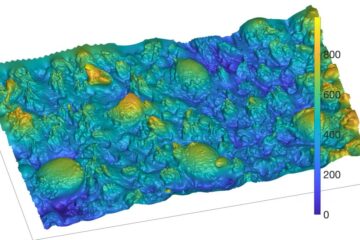 3D printing the first ever biomimetic tongue surface
Scientists have created synthetic soft surfaces with tongue-like textures for the first time using 3D printing, opening new possibilities for testing oral processing properties of food, nutritional technologies, pharmaceutics and…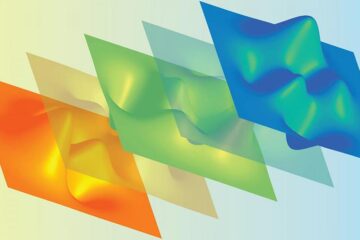 How to figure out what you don't know
Increasingly, biologists are turning to computational modeling to make sense of complex systems. In neuroscience, researchers are adapting the kinds of algorithms used to forecast the weather or filter spam…