UVA researchers make cellular model of Parkinson's disease
For the first time, scientists at the University of Virginia Health System have engineered cells that produce the pathological hallmark found in the brain cells of all patients with Parkinson's disease – Lewy bodies, tiny balls of damaged protein, found only in the brain and discovered more than ninety years ago.
The U.Va. research on Lewy bodies means that scientists now have a model of the pathological changes found in Parkinson's disease "in a dish" and can use this cellular model for experiments that may show promise in treating or reversing the effects of Parkinson's. The research is published in the February 2004 issue of the Journal of Neurochemistry, which can be accessed on the web at: http://www.jneurochem.org/current.shtml.
"The best way we can study Parkinson's is through a model that replicates the pathological features of the disease," said Patricia Trimmer, lead author of the study and associate professor of research at U.Va.'s Department of Neurology. "Previously, the only way we could study Lewy bodies was in brain samples from patients with advanced Parkinson's disease who had died. This cell culture system provides us with a living pathological model, a new tool."
Symptoms of Parkinson's disease include tremors, rigidity, slowing of movement and difficulty with posture and balance. The disease is caused by the degeneration of nerve cells in a part of the brain, called the substantia nigra, responsible for the production of dopamine, which is essential for nerve cells to function. Up to one million Americans suffer from Parkinson's and incidence increases with age, according to the Parkinson's Disease Foundation. There is no cure for the disease, but there are treatment options such as surgery and medication to manage the symptoms.
So far, little is known about the development and function of Lewy bodies. With this new model, researchers and clinicians at U.Va. now can study how Lewy bodies form to determine if they are good or bad for the cell. "Clearly something has happened in the cell for Lewy bodies to develop, we just don't know what," Trimmer said. "So the question becomes, how can we stop Lewy bodies from forming? Or if Lewy bodies are good, how do we keep them growing? If I stress the cell with free radicals will it make Lewy bodies? Can I interfere with how Lewy bodies are being made? We here at U.Va. are designing experiments now to answer those and many other questions."
Trimmer and her colleagues at U.Va.'s neurology department worked for more than five years to characterize this cellular hybrid or "cybrid" model of the pathology of a Parkinson's brain cell. Using a process developed by U.Va. neurologist Dr. W. Davis Parker, Jr., Trimmer and her colleagues treated a human cell line (neuroblastoma) with a chemical that destroyed the DNA found in the cell's mitochondria, the cellular "power house" responsible for energy production.
Previous research at U.Va., published in the Feb. 1997 issue of the Annals of Neurology, found that Parkinson's could be passed on by the mother through mutations of mitochondrial DNA. U.Va. researchers found a preponderance of maternal inheritance in families where a Parkinson's patient has both an affected parent and sibling.
Mitochondrial DNA derived from platelets donated by Parkinson's disease patients was inserted into these human neuroblastoma cells. To Trimmer's surprise, Lewy bodies appeared under the microscope several months later. "The only thing we put in these neuroblastoma cells that persists is the mitoDNA and whatever proteins they encode," Trimmer said. "Something is clearly disturbing the cellular functions so badly that the cell manufactures Lewy bodies and this happens just because we inserted the mitoDNA from a Parkinson's patient."
"This work by Pat Trimmer and her colleagues establishes that the cybrid model of Parkinson's is the most valid model of sporadic Parkinson's available today," said Dr. James Bennett, professor of neurology at U.Va. and Director of the Center for the Study of Neurodegenerative Diseases. "The Lewy bodies arose spontaneously and are such perfect replicas of what is found it the brain."
Much published research on Parkinson's involves the study of genes responsible for rare forms of the disease. But the work by the U.Va. team resulted in a model that produces Lewy bodies in sporadic Parkinson's that afflicts 98 percent or more of Parkinson's patients, according to Bennett. "Our work shows that mitochondrial DNA is altered in Parkinson's and can recreate the disease pathology inside cells," he said.
The study was funded by a grant from the National Institute of Neurological Disorders and Stroke.
Media Contact
Bob Beard
U Virginia Health System
Alle Nachrichten aus der Kategorie: Health and Medicine
This subject area encompasses research and studies in the field of human medicine.
Among the wide-ranging list of topics covered here are anesthesiology, anatomy, surgery, human genetics, hygiene and environmental medicine, internal medicine, neurology, pharmacology, physiology, urology and dental medicine.
Zurück zur Startseite
Neueste Beiträge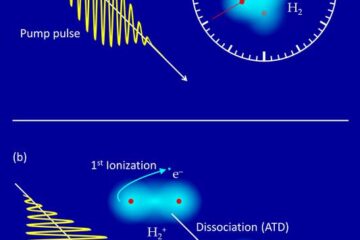 Rotation of a molecule as an "internal clock"
Using a new method, physicists at the Heidelberg Max Planck Institute for Nuclear Physics have investigated the ultrafast fragmentation of hydrogen molecules in intense laser fields in detail. They used…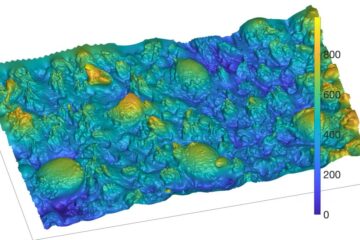 3D printing the first ever biomimetic tongue surface
Scientists have created synthetic soft surfaces with tongue-like textures for the first time using 3D printing, opening new possibilities for testing oral processing properties of food, nutritional technologies, pharmaceutics and…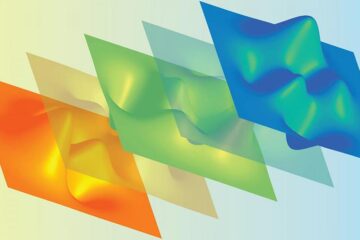 How to figure out what you don't know
Increasingly, biologists are turning to computational modeling to make sense of complex systems. In neuroscience, researchers are adapting the kinds of algorithms used to forecast the weather or filter spam…