Cool brain opens stroke treatment window, say Stanford researchers
Treating stroke is all a matter of timing: therapy delivered too late misses the critical window when neurons can still be saved. A report by Stanford University School of Medicine researchers shows that cooling the brain can lengthen the therapeutic window, giving doctors more time to protect brain cells.
The idea of cooling the brain isn't new. Study leader Gary Steinberg, MD, PhD, the Lacroute-Hearst Professor of Neurosurgery and the Neurosciences, said he started cooling brains during brain surgery in 1991. For some types of surgeries, a brain that's 4 degrees cooler than normal seems to resist injury better than a brain at normal body temperature.
In collaboration with Robert Sapolsky, PhD, the John A. and Cynthia Fry Gunn Professor of Biological Sciences, Steinberg has combined this cooling treatment with a form of gene therapy. Together the approaches work better than either technique on its own to save neurons after a stroke. What's more, cooling the brains in rats slowed the neurons' demise, giving researchers more time to administer additional treatment.
"We think this work has considerable potential," Steinberg said. The study is published in the February issue of the journal Stroke.
In past experiments, Steinberg's and Sapolsky's groups have shown that giving rats a form of gene therapy within 90 minutes after a stroke can help brain cells survive. The gene they insert, called Bcl-2, prevents cells from following a ritualized form of cell death. Proteins involved in this fatal pathway usually skyrocket after a stroke and brain cells die en masse.
Although the gene therapy's success was good news, giving Bcl-2 after the initial 90-minute window had no effect – the cell-death proteins had already been released and the cells were beyond recovery. However, Steinberg said it is rare for stroke patients to receive treatment within that narrow 90-minute time frame.
Steinberg and his colleagues thought that chilling the brains might slow the release of cell-death molecules, allowing a longer window in which Bcl-2 treatment could be effective.
In the study, researchers cut off the blood supply to a portion of the brain in rats, simulating a stroke. Some rats recovered at the normal body temperature while others had their temperature lowered by 4 degrees until the researchers gave Bcl-2 gene therapy five hours later.
The number of surviving neurons was the same in all mice that had no gene therapy and in mice that had gene therapy without cooling. However, the mice in which the lowered body temperature was followed by gene therapy had two to three times more neurons surviving two days after the stroke.
Steinberg said if this finding holds true in humans then chilling the brain may give doctors more time to treat stroke patients. This longer opening could make the difference in enabling patients to retain such functions as control of their limbs or the ability to speak normally after a stroke.
Steinberg added that for now, Bcl-2 gene therapy isn't an option for humans because the method used to insert the gene hasn't been perfected. Rather, he said researchers can begin looking at other treatments that may be possible to complete within the longer therapeutic window. These treatments include one of a wide range of proteins that, like Bcl-2, thwart the cell-suicide pathway and keep cells alive.
"We're also pursuing hypothermia with other genes to extend the therapeutic window," Steinberg said.
Heng Zhao, PhD, research associate, was lead author of the study. Midori Yenari, MD, associate professor of neurosurgery and of neurology and neurological sciences, also contributed to the work.
Stanford University Medical Center integrates research, medical education and patient care at its three institutions – Stanford University School of Medicine, Stanford Hospital & Clinics and Lucile Packard Children's Hospital at Stanford. For more information, please visit the Web site of the medical center's Office of Communication & Public Affairs at http://mednews.stanford.edu.
PRINT MEDIA CONTACT: Amy Adams at (650) 723-3900 (amyadams@stanford.edu)
BROADCAST MEDIA CONTACT: M.A. Malone at (650) 723-6912 (mamalone@stanford.edu)
Alle Nachrichten aus der Kategorie: Health and Medicine
This subject area encompasses research and studies in the field of human medicine.
Among the wide-ranging list of topics covered here are anesthesiology, anatomy, surgery, human genetics, hygiene and environmental medicine, internal medicine, neurology, pharmacology, physiology, urology and dental medicine.
Zurück zur Startseite
Neueste Beiträge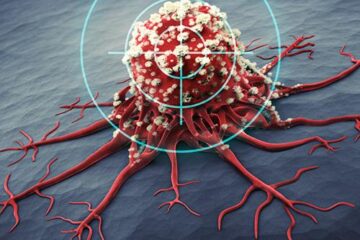 New approach to fighting cancer could reduce costs and side effects
CAR-T biotherapeutics company Carina Biotech and researchers at the University of South Australia have developed a novel approach based on microfluidic technology to "purify" the immune cells of patients in…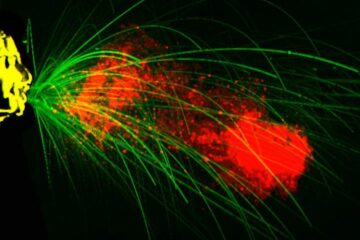 COVID-19: Distancing and masks are not enough
Decades-old data is being used to describe the propagation of tiny droplets; now a fluid dynamics team has developed new models: Masks and distancing are good, but not enough. Wear…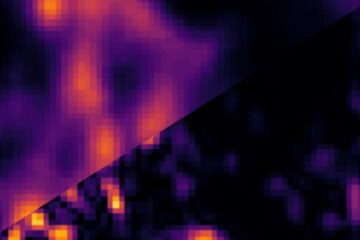 Microscopy beyond the resolution limit
The Polish-Israeli team from the Faculty of Physics of the University of Warsaw and the Weizmann Institute of Science has made another significant achievement in fluorescent microscopy. In the pages…