Gene therapy technique could aid islet transplants for diabetes, says Pittsburgh study
Researchers also find current immunosuppression drug therapy may be harmful for transplanted Islets
Treating pancreatic islet cells with a growth factor can dramatically reduce the number of these cells needed for transplants to reverse Type 1 diabetes, according to a study by University of Pittsburgh School of Medicine researchers. In the animal model study, researchers also found that the triple-drug immunosuppression therapy currently used after human islet cell transplants is harmful to transplanted rat pancreatic islets and can actually induce diabetes in rats.
"This study suggests that the current immunosuppression regimen might be further optimized or changed and has potential implications for further improving islet transplant outcomes in humans with Type 1 diabetes," said senior author Andrew Stewart, M.D., chief of the division of endocrinology and metabolism and professor of medicine at the University of Pittsburgh School of Medicine.
The research is published in the February 2004 issue of the journal Endocrinology and on line at http://endo.endojournals.org/.
"On the positive side, by using a rat model that closely mimics events occurring in human islet transplant recipients, we found that introducing a growth factor DNA to pancreatic islet beta cells (the cells that produce insulin) before transplantation induces cell division and greatly enhances the cells' function and survival," said Dr. Stewart. "That is good news for the 1.6 million people with Type 1 diabetes because the procedure may help surmount difficulties currently posed by the limited availability of human pancreatic islet cells.
"The disappointing news is that we also discovered, much to our surprise, that the three immunosuppressive drugs commonly prescribed for patients after islet cell transplantation induced marked insulin resistance and beta cell toxicity in the models used in our studies, actually inducing diabetes and reducing the function of their new islet cells. This was true even though the doses and the blood levels of the drugs were low and comparable to those used in humans."
In the study, the researchers used a common virus called an adenovirus to deliver hepatocyte growth factor (HGF), which induces beta cell division and prolongs beta cell survival, into pancreatic islets that had been extracted from rat pancreases. Having conducted similar previous research on genetically immunodeficient mice, researchers this time sought to construct a situation that most closely mimics a human islet cell transplant according to the Edmonton protocol. They used an allogenic islet transplant system, using islets from Lewis rats and transplanting them into Sprague Dawley rats (this is similar to transplanting islets from one human donor into a different recipient). They also delivered the islets into the portal vein (as is performed in humans) instead of through a kidney capsule graft (used in their prior studies in mice). Finally, researchers used the standard combination of immunosuppressive drugs – tacrolimus, sirolimus and daclizumab.
After one day, and lasting three weeks, the blood glucose control was far superior in the HGF-treated rats than the controls. Also, the number of islets surviving in the liver in rats that had been transplanted with HGF-treated islets was double that seen with controls, whose transplanted islets had been treated with a control adenovirus. These studies confirmed prior studies from the Pittsburgh group demonstrating the efficacy of HGF in enhancing islet transplant outcomes.
The experiment was then repeated, going beyond three weeks to see if the improvements would be long lasting. As had been observed previously, but this time for 18 weeks, rats whose islets had been pre-treated with HGF maintained blood glucose levels 200 mg/dl lower than the control animals. Since rats live for approximately two years, this could equate to a decade or more in a human.
Surprisingly, however, in control studies, completely normal rats treated with the triple-drug regimen developed markedly increased blood glucose levels, reaching 250 mg/dl in only ten days. In addition, the blood insulin levels increased by three-fold, indicating that these normal rats had become insulin resistant as a result of the triple drug treatment. (Insulin resistance is the cause of Type 2 diabetes, commonly encountered in adults.) In the second, longer study, the control rats all remained diabetic throughout the study and died by week 18 with blood glucose levels in the 400 mg/dl range.
"We have demonstrated that using gene therapy strategies to deliver a growth factor, in this case HGF, to islet cells can improve the efficacy of portal pancreatic islet transplants over the long term using a model of juvenile, or Type 1, diabetes," said Dr. Stewart. "However, the fact that even the non-diabetic, non-transplanted control rats developed severe diabetes with the standard immunosuppressive drug therapy used following human islet cell transplants makes me wonder whether the same might not be occurring in humans, thereby increasing the number of islets needed for successful transplant outcomes and ultimately causing failure of islet grafts. These issues now need to be studied in humans."
"In brief, in my view, the Edmonton protocol for the transplantation of islets is a modern miracle. Our work suggests further optimism: there still may be room for further improvement," Dr. Stewart concluded.
The Edmonton Protocol to treat Type 1 diabetes was developed by researchers at the University of Alberta in Edmonton, Canada. Doctors use ultrasound to guide placement of a small catheter through the upper abdomen and into the liver. Pancreatic islet cells are then injected through the catheter into the liver. In time, islets are established in the liver and begin releasing insulin.
This work was supported by a research grant from the Juvenile Diabetes Research Foundation. The research team was composed of Juan Carlos Lopez-Talavera, M.D., currently at Roche Pharmaceuticals in Nutley, N.J., Adolfo Garcia-Ocana, Ph.D., assistant professor at the University of Pittsburgh School of Medicine, and Irene Cozar Castellano, Ph.D., postdoctoral fellow at the university, and was supported by Karen Takane, Ph.D., research associate at the university and Mr. Ian Sipula, BS, laboratory technician.
CONTACT:
Frank Raczkiewicz
Alan Aldinger
PHONE: 412-647-3555
FAX: 412-624-3184
E-MAIL:
RaczkiewiczFA@upmc.edu
AldiAL@upmc.edu
Media Contact
Frank Raczkiewicz
EurekAlert!
All latest news from the category: Health and Medicine
This subject area encompasses research and studies in the field of human medicine.
Among the wide-ranging list of topics covered here are anesthesiology, anatomy, surgery, human genetics, hygiene and environmental medicine, internal medicine, neurology, pharmacology, physiology, urology and dental medicine.
Back to home
Newest articles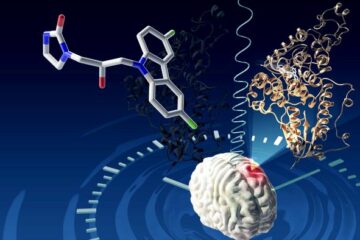 Breakthrough brings potential glioblastoma drug into focus
A new class of small molecule drugs, now in phase 1 clinical trials, is the first to target circadian clock proteins, which play a key role in the recurrence and…
Powerful Bragg reflector with ultrahigh refractive index metamaterial
We all look in the mirror at least once a day to see our reflection. Mirrors are used not only in daily life but also in cutting-edge technologies such as…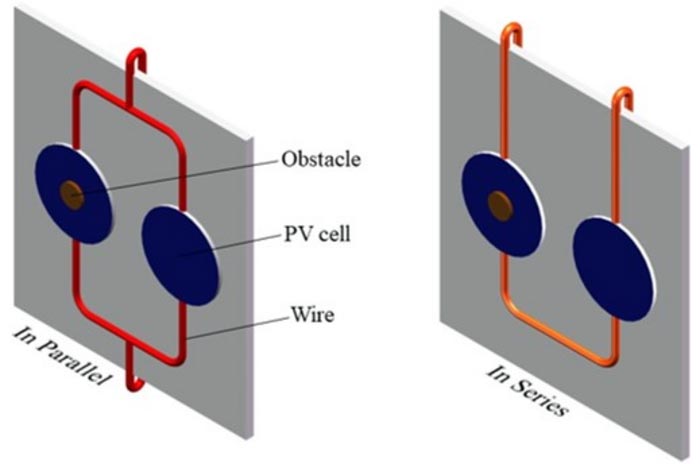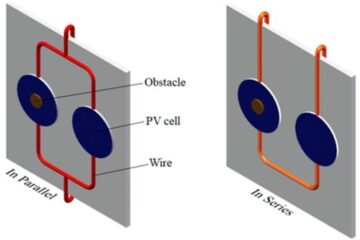 Casting shadows on solar cells connected in series
In shaded conditions, photovoltaics linked end-to-end experience more power loss than cells running in parallel. Large obstacles, like clouds and buildings, can block sunlight from reaching solar cells, but smaller…