Genes Influence Memory in Families with Alzheimer's Disease

Genes play a strong role in how well our memory works, according to a study of families with more than one person with Alzheimer's disease. The study is published in the February 10 issue of Neurology, the scientific journal of the American Academy of Neurology. Located in DNA and RNA, a gene is a unit of inheritance that determines one or more traits.
"These results are exciting because if we can identify the genes that are responsible for memory, they may lead us to identifying more of the genes that contribute to Alzheimer's disease," said study authors Joseph H. Lee, DrPH, and Richard Mayeux, MD, MSc, of the Taub Institute at Columbia University in New York, N.Y.
The researchers studied 1,036 people from 266 families, mainly in the Dominican Republic and Puerto Rico. Most of the families had more than one person living with Alzheimer's disease in the extended family, including siblings, aunts, uncles, cousins and others.
All of the study participants were tested for memory, attention, abstract reasoning, language and visual-spatial ability. The results were then analyzed to determine how much of the individual's ability in those areas was due to genetics. Memory performance was found to be strongly influenced by genetics.
"We found that about half of the variation in memory performance among individuals is due to genetics," Mayeux said. "The other half is due to environmental factors such as education. Considering that even with dominant traits, such as a genetic mutation that leads to early onset Alzheimer's, the genetic influence actually amounts to about 80 percent, this shows that memory performance has a strong genetic influence."
The influence of genetics was not as strong in the areas of attention, abstract reasoning, language and visual-spatial ability. The result with memory performance was found even after excluding the memory scores for the people with Alzheimer's.
The study participants were also tested to see what form of the gene apolipoprotein E, called APOE, they carried. One form of the gene has been shown to increase the risk of developing Alzheimer's. The researchers then re-analyzed the results while controlling for the influence of APOE.
"The estimates of the amount of influence that genes have on memory abilities changed very little, which suggests that APOE doesn't have much affect on memory performance," Lee said.
More research is needed to determine whether the study results apply to people without multiple family members with Alzheimer's disease, Mayeux said. He also noted that the study participants differ from the general U.S. population, especially in years of education.
"Because public education was limited in the Dominican Republic from 1930 to 1961, people in this study had an average of six years of education," he said. "Since education has been shown to protect against the development of Alzheimer's, the risk of Alzheimer's in this study group may be higher than in the U.S. population."
The study was supported by grants from the National Institutes of Health, the Charles S. Robertson Memorial Gift for Alzheimer's Disease Research from the Banbury Fund and the Blanchette Hooker Rockefeller Foundation.
The American Academy of Neurology, an association of more than 18,000 neurologists and neuroscience professionals, is dedicated to improving patient care through education and research. A neurologist is a doctor with specialized training in diagnosing, treating and managing disorders of the brain and nervous system such as stroke, Alzheimer's disease, epilepsy, Parkinson's disease, autism and multiple sclerosis.
All latest news from the category: Health and Medicine
This subject area encompasses research and studies in the field of human medicine.
Among the wide-ranging list of topics covered here are anesthesiology, anatomy, surgery, human genetics, hygiene and environmental medicine, internal medicine, neurology, pharmacology, physiology, urology and dental medicine.
Back to home
Newest articles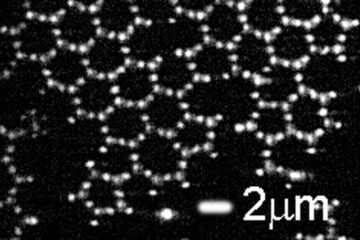 Graphene grows – and we can see it
Graphene is the strongest of all materials. On top of that, it is exceptionally good at conducting heat and electrical currents, making it one of the most special and versatile…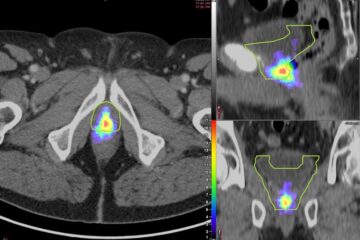 PSMA PET improves decision making for prostate cancer treatment
Detailed PSMA PET mapping of cancer recurrence in the prostate bed shows that current radiotherapy contouring guidelines—which determine the target areas for treatment—miss a significant number of lesions and may…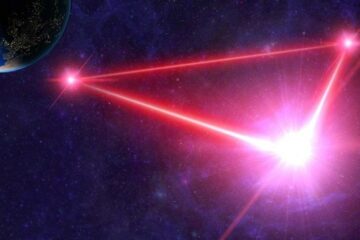 The search for the missing gravitational signal
A new SISSA study proposes an array of interferometers in space to detect subtle fluctuations in the background gravitational signals that may reveal the secrets of black hole mergers. Every…