Portable kidney dialysis machine developed
A Portland company is using an emerging microtechnology from Oregon State University to develop a portable kidney dialysis machine that will make in-home treatment a reality, enabling hundreds of thousands of people afflicted with kidney failure to treat themselves at home instead of traveling to dialysis clinics three days a week.
"Current dialysis machines are based on 30-year-old technology and employ filter systems that are only about 28 percent efficient," said Michael Baker, chief executive officer of Home Dialysis Plus, the firm developing the device.
"By employing the microtechnology being developed at OSU's College of Engineering, the filter efficiency skyrockets to about 90 percent," Baker said. "And we're able to reduce the dimensions of a dialysis machine from the size of a refrigerator to the size of a piece of carry-on luggage, which makes treatment portable."
Baker said that more than 600 jobs could be associated with the device when production begins.
OSU researchers and Home Dialysis Plus officials say the reduced size and increased efficiency will improve the lives of dialysis patients because treatments will be done in the home while patients are asleep at night. Many dialysis patients now have to limit travel and other opportunities due to time-consuming treatments that can take up to four hours.
"A growing number of studies indicate that longer and/or more frequent in-home dialysis offers not only superior therapy, but also the opportunity to reduce costs," Baker said. "These revelations are prompting more and more dialysis patients to demand the health benefits, the convenience, and the quality of life that in-home dialysis has to offer. We launched Home Dialysis Plus to give dialysis patients the life-improving technology they've been asking for."
Home Dialysis Plus was founded by Altman Browning and Company, a Portland product development firm that has been working closely with researchers at the OSU College of Engineering to develop the new microtechnology for use in the dialysis application. Researchers say the technology, known as multiscale materials and devices, or MMD, could eventually enable development of a wearable dialysis device, or even an implantable version.
"MMD technology is allowing us to reduce a filter that is more than eight inches tall by three inches in diameter to the size of about four sugar cubes," Baker said. "As this technology develops, the possibility of an implantable dialysis device becomes very real."
Jim Curtis, a certified hemodialysis technologist, works as area manager for Fresenius Medical Care North America, a company that operates 11 dialysis clinics throughout Oregon. He said that "MMD technology has the potential to revolutionize the artificial kidney because it enables such good surface area in such a small space. Many studies show that patients are better off dialyzing less rapidly, but over a longer period of time."
Citing a recent Canadian study that compared patients who underwent traditional dialysis treatments (three times a week for approximately four hours) to patients who underwent nocturnal dialysis (eight hours of dialysis nightly), Curtis said recovery time following treatment was reduced from approximately six hours to about seven minutes.
"Nocturnal dialysis gives patients more time in their lives because they spend this time sleeping anyway," Curtis said. "And they don't have to spend hours every week feeling washed out or nauseous before and after treatments."
The leading causes of kidney failure are diabetes and hypertension, Curtis said. By 2011 the number of people suffering kidney failure is expected to be 600,000 in the U.S. alone.
In addition to being a fraction of the size of current dialysis machines, the Home Dialysis Plus device will operate much more quietly and is designed to not look like a typical piece of medical equipment, but to blend into a home environment, Baker said.
During the 1960s, Dr. Richard Drake developed the Drake Willock dialysis machine, which rapidly became the best selling dialysis system in the world. Drake's Portland-based company, DWS, Inc., employed 250 employees before it was sold in the 1970s. Drake, now retired, says the use of MMD technology in the Home Dialysis Plus filter is an important advance.
"That is a major breakthrough, because filters have always been a problem," he said. "Reducing the size and increasing the efficiency is very important."
Although other companies, like Hewlett-Packard, are partnering with OSU researchers to employ MMD technology in new devices, Altman Browning is the first company on the brink of commercializing a viable product.
"This is an exciting example of how the MMD technology we're developing here at Oregon State University, in partnership with other Oregon universities and businesses, will dramatically improve lives," said Ron Adams, dean of engineering at OSU. "It also illustrates how this technology can lead to new companies and new jobs here in Oregon and beyond."
Researchers at OSU are partnering with researchers at the University of Oregon, Portland State University, Pacific Northwest National Laboratory and other institutions to develop MMD technology, which U.S. Senator Ron Wyden has predicted will be an "economic sparkplug" for the Pacific Northwest.
"MMD technology has the potential to spawn an entire industry, one that could rival the microelectronics boom of the 1950s and 60s," Adams said. "The Home Dialysis Plus product is just the tip of a very large iceberg."
MMD technology includes the use of microchannels, which enable high rates of heat and mass transfer and are the reason for the high rates of efficiency in the Home Dialysis Plus filter.
OSU researchers are also developing an MMD technology-based portable cooling system for the U.S. military that will be used by soldiers, firefighters, and emergency personnel working in hot or hazardous conditions.
More information on this and related advances can be found on the web: OSU College of Engineering, http://engr.oregonstate.edu and Altman Browning and Company, http://www.altmanbrowning.com
By Gregg Kleiner, 541-737-9684
SOURCES: Ron Adams, 541-737-3101
Michael Baker: 503-233-7789, Ext. 118
Alle Nachrichten aus der Kategorie: Health and Medicine
This subject area encompasses research and studies in the field of human medicine.
Among the wide-ranging list of topics covered here are anesthesiology, anatomy, surgery, human genetics, hygiene and environmental medicine, internal medicine, neurology, pharmacology, physiology, urology and dental medicine.
Zurück zur Startseite
Neueste Beiträge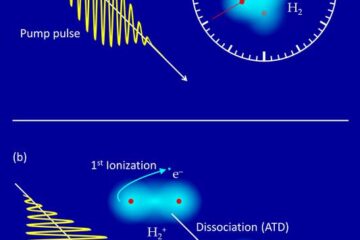 Rotation of a molecule as an "internal clock"
Using a new method, physicists at the Heidelberg Max Planck Institute for Nuclear Physics have investigated the ultrafast fragmentation of hydrogen molecules in intense laser fields in detail. They used…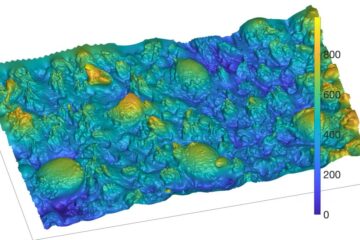 3D printing the first ever biomimetic tongue surface
Scientists have created synthetic soft surfaces with tongue-like textures for the first time using 3D printing, opening new possibilities for testing oral processing properties of food, nutritional technologies, pharmaceutics and…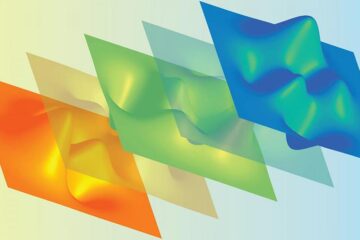 How to figure out what you don't know
Increasingly, biologists are turning to computational modeling to make sense of complex systems. In neuroscience, researchers are adapting the kinds of algorithms used to forecast the weather or filter spam…