Experimental treatment yields new hope for children battling cerebral palsy
Children with cerebral palsy who are severely impaired showed significant improvement in their motor skills using a new experimental physical therapy regimen, said researchers at Georgetown University and University of Alabama at Birmingham. The study – the first randomized, controlled trial of its kind conducted on children – appears in the February 2 issue of the journal Pediatrics.
All treated children in this study outperformed the children in conventional therapy across all measures of success, including how well they could move their arms post-therapy and their ability to do new tasks during research and at home with their families.
Children with cerebral palsy (CP) exhibit an inability to control their muscles as a result of damage to the region of the brain that controls muscle tone. The result often renders children unable to perform seemingly simple everyday tasks such as picking up a cup, eating finger foods or reaching to be picked up by a parent. Conventional physical therapy interventions have done little to improve motor skills or overall quality of life for children, which led researchers to explore other more intensive and innovative therapies.
Georgetown professor Sharon Landesman Ramey while working at the University of Alabama (UAB), in collaboration with Drs. Stephanie DeLuca and Karen Echols, borrowed from the world of adult stroke recovery treatments to try "constraint-induced movement therapy" on children with CP. This therapy was pioneered by Dr. Edward Taub at UAB, and has shown significant results in helping adults recover motor function post-stroke.
"The pediatric version of constraint-induced movement therapy we created has produced very large and lasting benefits for these children," said Ramey, professor at Georgetown's School of Nursing & Health Studies and Co-director of Georgetown's Center for Health and Education. "Every child in the study responded to this treatment. Rather than languishing in less effective regimens, children and their families now have hope for drastic improvements. We are understandably thrilled by these results, and look forward to testing them with broader groups of children with cerebral palsy."
Working with 18 children with CP, researchers placed the children's stronger arms in a cast, which the children wore for 3 weeks, and then gave them six hours of therapy per day for 21 consecutive days to retrain the weaker arm and hand to move. The control group received conventional physical therapy, which is much less time intensive and involved no casting of one side. Across all measures, the constraint induced therapy produced enhanced motor function in the weaker arm; six months after therapy the children still had sustained benefits.
CP affects at least two in 1,000 children in the United States, and approximately one million children under the age of 21 in the industrialized world. According to The Centers for Disease Control and Prevention, there are many possible causes of the brain damage that results in CP, including genetic conditions and problems with blood supply to the brain during pregnancy. Other causes of CP arise after the brain has developed. These causes can occur during later pregnancy, delivery, or the first years of the child's life. They include bacterial meningitis and other infections, bleeding in the brain, lack of oxygen, severe jaundice and head injury.
The CDC's website states that the lifetime costs for a person with were about $800,000 (in year 2000 dollars), not including expenses such as caregiver costs for children or adults with cerebral palsy that might have to be borne by families.
"CP can devastate children and their families emotionally and financially," said Ramey. "If our research leads to improved and accelerated treatment for CP, resulting in real shifts in quality of life for children, we will indeed have something to be very proud of."
This research was supported by the National and Child Health and Human Development of the National Institutes of Health, Alabama Health Services Foundation, the Civitan International Foundation, the Administration on Developmental Disabilities, and the Maternal and Child Health Bureau.
Georgetown University Medical Center is an internationally recognized academic medical center with a three-part mission of research, teaching and patient care (through our partnership with MedStar Health). Our mission is carried out with a strong emphasis on public service and a dedication to the Catholic, Jesuit principle of cura personalis–or "care of the whole person." The Medical Center includes the School of Medicine and the School of Nursing and Health Studies, both nationally ranked, and the world renowned Lombardi Cancer Center. For more, please visit www.georgetown.edu/gumc.
Georgetown University's School of Nursing was founded in 1903. The Health Studies track was added in 1998 to reflect the changing face of 21st-century health care. The School of Nursing & Health Studies seeks to improve the health and well-being of all people through innovative education in the fields of nursing and health studies. For more information, visit http://snhs.georgetown.edu.
Media Contact
Lindsey Spindle
EurekAlert!
Alle Nachrichten aus der Kategorie: Health and Medicine
This subject area encompasses research and studies in the field of human medicine.
Among the wide-ranging list of topics covered here are anesthesiology, anatomy, surgery, human genetics, hygiene and environmental medicine, internal medicine, neurology, pharmacology, physiology, urology and dental medicine.
Zurück zur Startseite
Neueste Beiträge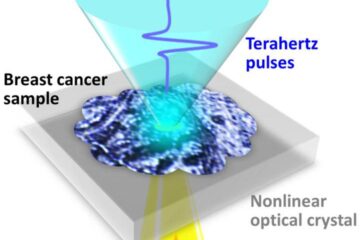 Key breakthrough towards on-site cancer diagnosis
No stain? No sweat: Terahertz waves can image early-stage breast cancer without staining. A team of researchers at Osaka University, in collaboration with the University of Bordeaux and the Bergonié…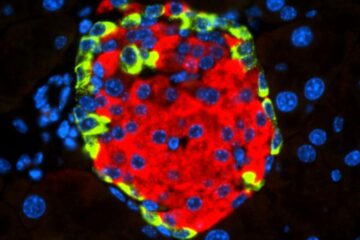 A CNIO team describes how a virus can cause diabetes
It has recently been described that infection by some enteroviruses – a genus of viruses that commonly cause diseases of varying severity – could potentially trigger diabetes, although its direct…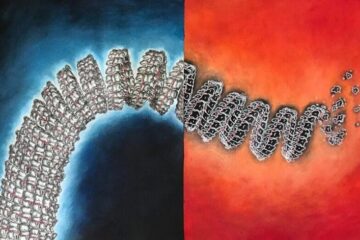 Targeting the shell of the Ebola virus
UD research team looking at ways to destabilize virus, knock it out with antivirals. As the world grapples with the coronavirus (COVID-19) pandemic, another virus has been raging again in…