How the cellular 'garbage disposal' grinds to a halt to cause Batten disease
Scientists have discovered just how a genetic defect disrupts the cellular "garbage disposal" of a cell, resulting in a horrific childhood disease that kills most patients before the age of 25.
For nine years researchers have known the precise genetic flaw that causes Batten disease. But understanding how a straightforward mistake in life's blueprint translates to a disease that ravages roughly 1,000 children in the United States each year has been a challenge. Now, in a paper in the Dec. 23 issue of the Proceedings of the National Academy of Sciences, a team from the University of Rochester Medical Center lays out the sequence of biochemical steps that results in the disease.
The team led by David A. Pearce, Ph.D., of the Center for Aging and Developmental Biology found that the genetic defect is linked to a protein that regulates the amino acid arginine in and out of a yeast organelle called the vacuole. The vacuole in yeast is much like the lysosome in human cells, slicing and dicing up cellular waste and then disposing or recycling the material. In Batten disease and other lysosomal storage disorders, the lysosomes don't work correctly and cells swell up with gunk that eventually kills them.
Pearce's team found that the trouble with arginine levels is critical to throwing the pH levels of cells in lysosomes out of whack, affecting a range of processes and ultimately ruining a cell's ability to get rid of its own waste.
"It's a little bit like getting sugar in your gas tank," Pearce says. "Once you change the mix just a little, it has drastic repercussions throughout the system."
Children with Batten disease are born healthy, but often, around age 4 or 5, the first symptoms appear as a minor problem with a child's eyesight. Subsequently the malfunctioning lysosomes result in the death of more and more brain cells, and patients are beset with a host of medical problems: frequent seizures, loss of the ability to speak or move, and mental retardation. Most patients die in their teens or 20s.
A biochemist who uses yeast to study basic biological processes, in the past few years Pearce's laboratory has grown to more than a dozen scientists focusing on Batten disease. Based on his findings, a Rochester team hopes to conduct the first clinical trial in search of a treatment for the disease. Pearce, an assistant professor in the Department of Biochemistry and Biophysics, also serves as the scientific adviser for the Batten Disease Support and Research Foundation and meets children with the disease, and their families, on an ongoing basis.
"When I began this research, I had just become a parent, and I was horrified to find out that such a disease is out there," says Pearce. "It's my goal to be able to offer these children and their families some relief from this terrible illness."
The work was funded by the National Institutes of Health and the Luke and Rachel Batten Foundation. Other authors of the PNAS paper include former graduate student Yoojin Kim, Ph.D., now at Oregon Health Sciences Center, and graduate student Denia Ramirez-Montealegre.
Alle Nachrichten aus der Kategorie: Health and Medicine
This subject area encompasses research and studies in the field of human medicine.
Among the wide-ranging list of topics covered here are anesthesiology, anatomy, surgery, human genetics, hygiene and environmental medicine, internal medicine, neurology, pharmacology, physiology, urology and dental medicine.
Zurück zur Startseite
Neueste Beiträge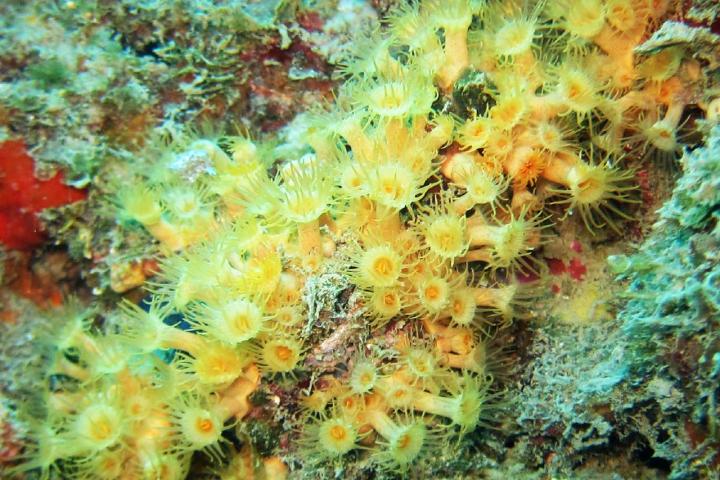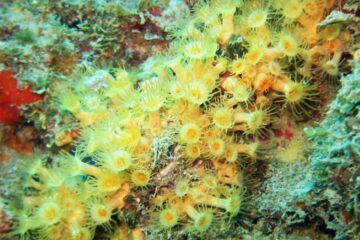 Is it one or two species?
The case of the cluster anemones If you dive in the Mediterranean Sea, the cluster anemone is among the most fascinating and magnificent corals you could see. You can find…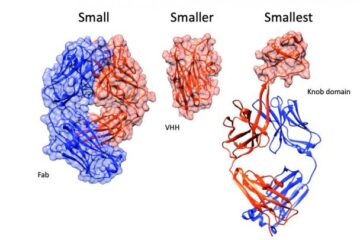 In a field where smaller is better, researchers discover the world's tiniest antibodies
Researchers at the University of Bath in the UK and biopharma company UCB have found a way to produce miniaturised antibodies, opening the way for a potential new class of treatments for…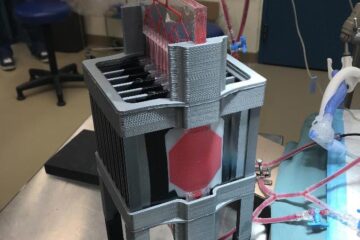 Researchers create artificial lung to support pre-term babies in distress
An international team led by current and former McMaster University researchers has developed an artificial lung to support pre-term and other newborn babies in respiratory distress. The group has proven…