Genetic screening recommended to detect new neurodegenerative disorder in men over age 50
Common and small mutation in the fragile X gene, once thought to have no health effects in male carriers, now linked to tremors, balance problems and dementia.
A team of researchers, led by physicians at the UC Davis M.I.N.D Institute, have discovered a new, progressive neurodegenerative disorder that predominantly affects men over age 50 and results in tremors, balance problems and dementia that become increasingly more severe with age.
A significant but currently unknown number of adults with these tremor and balance problems are being diagnosed as normal aging, Parkinson's disease, senile dementia and Alzheimer's disease when their condition may be accurately and easily identified with a standard DNA blood test ordered by their doctor. The discovery is published in the Jan. 28 issue of the Journal of the American Medical Association.
Known as fragile X-associated tremor/ataxia syndrome, or FXTAS (pronounced fax-tass), the disorder affects older men who are carriers of a small mutation (premutation) in the same gene that causes fragile X syndrome, the most common cause of inherited mental retardation. Nearly 1 in 800 men in the general population carries this premutation in the fragile X gene, and UC Davis research suggests that as many as 30 percent of carriers — roughly 1 in 3,000 men — may develop FXTAS later in life.
"FXTAS may be one of the most common causes of tremor and balance problems in the adult population, yet it is being misdiagnosed because neurologists who see adults with movement disorders are not aware that they need to look for a family history of fragile X in grandchildren or to check for the presence of the premutation in the fragile X gene," said Randi Hagerman, medical director of the UC Davis M.I.N.D. Institute. (M.I.N.D. stands for Medical Investigation of Neurodevelopmental Disorders.)
Screening for the gene mutation in men who have tremor and balance problems is important regardless of their family history, especially when accompanied by other signs such as parkinsonism (rigidity in movement), short-term memory loss and dementia. Family genetic counseling can help those affected with FXTAS, as well as future generations who may inherit fragile X syndrome. Research studies also are under way to specifically determine which medications are better suited to alleviate FXTAS-related problems, and whether other therapies, such as surgery to disable nerve tracks, may actually exacerbate balance problems.
Hagerman, a developmental and behavioral pediatrician who has specialized in the diagnosis, research and treatment of fragile X for more than 20 years, began looking for a connection between children and their grandfathers because the mothers of her fragile X patients were worried about their own fathers, who were falling down, becoming forgetful and experiencing other neurological problems. Hagerman, along with her husband, Paul, a professor of biological chemistry at UC Davis School of Medicine, led the team of researchers from UC Davis M.I.N.D. Institute, University of Colorado Health Sciences Center, and RUSH-Presbyterian-St. Luke's Medical Center in the JAMA study.
The researchers looked at 192 individuals whose families belong to the Northern or Southern California Fragile X Associations or who were family members of patients seen at the UC Davis M.I.N.D. Institute. While only 17 percent of the men in their 50s had FXTAS, the percentage of individuals with tremors and balance problems increased with each decade of life, to 38 percent of men in their 60s, 47 percent of men in their 70s, and 75 percent of men in their 80s. The study also showed that the majority of older males carriers of the premutation will develop at least mild symptoms of FXTAS.
FXTAS is characterized by tremors, balance problems and dementia that become increasingly more severe with age. Initial signs of the disorder may include difficulty writing, using eating utensils, pouring water and walking. These initial symptoms progress over years or even decades, until carrying out many of the tasks of daily living and walking without assistance becomes difficult or impossible. Other features include short-term memory loss, anxiety, decreased sensation in the lower extremities to touch and vibration, lower-limb muscle weakness and parkinsonism.
"FXTAS is an enigma," said Hagerman, who also holds the Tsakopoulos-Vismara Endowed Chair in Pediatrics at the UC Davis School of Medicine and Medical Center. "The disorder appears later in life in men who are generally healthy throughout childhood and early-to-mid-adulthood and have normal to above-average intelligence, yet is caused by a defect in a gene known to cause mental retardation usually diagnosed in early childhood."
The underlying cause of FXTAS is a change, or mutation, in the fragile X mental retardation 1 gene, or FMR1. Under normal conditions, this gene produces a protein that maintains the proper functioning of nerve cells in the brain. The gene causes both fragile X syndrome and FXTAS when a particular segment of DNA is repeated too many times. The repetition informally is called a "CGG repeat" because it contains the same trio of DNA building blocks — cytosine, guanine, and guanine in the same repetitive order.
The average person has 30 CGG repeats in the FMR1 gene. When an individual has 200 or more CGG repeats in the FMR1 gene, the individual makes little or no FMR1 protein and has fragile X syndrome. With 55 to 200 CGG repeats, an individual is considered a carrier of the premutation, which can lead to FXTAS later in life and to fragile X (the full mutation) in the next generations. Male carriers are at high risk to develop FXTAS, as well as for passing on the gene mutation to all of their daughters, who in turn are at risk to have children with fragile X syndrome.
Tissue and postmortem studies of brains from FXTAS patients, led by Paul Hagerman and UC Davis assistant professor of pathology Claudia Greco, showed accumulations of abnormal cellular material in the form of inclusion bodies in the nuclei of brain cells, (specifically neurons and astrocytes) throughout the cortex and brainstem regions. The greatest densities were found in the hippocampus and frontal cortical regions, areas of the brain that control movement and are important in learning, memory and emotion.
"The formation of inclusion bodies in the nuclei of nerve cells offers an important clue about the cause of the disorder, one that may ultimately help with the development of therapies for both FXTAS and fragile X syndrome," said Paul Hagerman. In 2001 the Hagerman team reported the first cases of FXTAS in men and suggested that the neurological dysfunctions could be due to the elevated levels of messenger RNA from the FMR1 gene mutation, which are consistently observed in the blood of premutation carriers. As a result, they proposed the hypothesis that FXTAS results from an RNA toxic gain-of-function.
"Further study of these cellular processes can lead to a better understanding of the mechanisms leading to fragile X syndrome and may offer new targets for developing treatments," Paul Hagerman said. In addition, because some carriers of the premutation develop FXTAS while others appear protected, other factors also may play a role in disease development, offering additional clues to the origin of this disorder.
The UC Davis M.I.N.D. Institute, in Sacramento, Calif., was founded in 1998 as a unique research center where parents, community leaders, researchers, clinicians and volunteers to discover treatment and cures for autism, learning disabilities, fragile X syndrome and other neurodevelopmental disorders. Its Fragile X program is a leading international center for the diagnosis, research and treatment of fragile X-related disorders.
Additional information about Fragile X and FXTAS for both physicians and patients is available by calling 916-703-0200 at the UC Davis MIND Institute (http://www.ucdmc.ucdavis.edu/mindinstitute/) as well as the National Fragile X Foundation (http://fragilex.org or by calling 1-800-688-8765).
CONTACTS:
Carole Gan, pager: 916-762-2089
Jennifer Conradi, pager: 916-762-0860
Public Affairs office: 916-734-9040
This study was supported by grants from the National Institute of Neurological Disorders and Stroke and the National Institute of Child Health and Development, as well as general support from the UC Davis M.I.N.D. Institute.
The UC Davis M.I.N.D. Institute, in Sacramento, Calif., was founded in 1998 as a unique interdisciplinary organization of parents, community leaders, researchers, clinicians and volunteers to study and treat autism and other neurodevelopmental disorders.
Alle Nachrichten aus der Kategorie: Health and Medicine
This subject area encompasses research and studies in the field of human medicine.
Among the wide-ranging list of topics covered here are anesthesiology, anatomy, surgery, human genetics, hygiene and environmental medicine, internal medicine, neurology, pharmacology, physiology, urology and dental medicine.
Zurück zur Startseite
Neueste Beiträge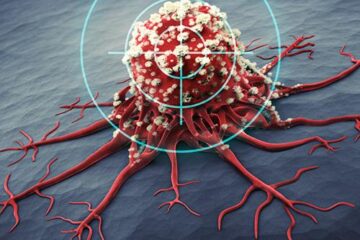 New approach to fighting cancer could reduce costs and side effects
CAR-T biotherapeutics company Carina Biotech and researchers at the University of South Australia have developed a novel approach based on microfluidic technology to "purify" the immune cells of patients in…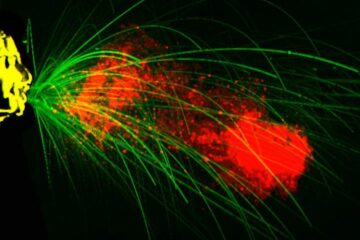 COVID-19: Distancing and masks are not enough
Decades-old data is being used to describe the propagation of tiny droplets; now a fluid dynamics team has developed new models: Masks and distancing are good, but not enough. Wear…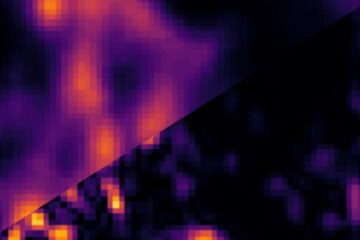 Microscopy beyond the resolution limit
The Polish-Israeli team from the Faculty of Physics of the University of Warsaw and the Weizmann Institute of Science has made another significant achievement in fluorescent microscopy. In the pages…