Bacterium that causes food poisoning may lead to better anti-viral vaccines
A new vaccine formulation that utilizes an unusual protein derived from a bacterium that causes food poisoning — Listeria — could paradoxically be used to improve the safety and effectiveness of vaccines for a variety of viral diseases. These could include HIV, smallpox and influenza, according to researchers at the University of Michigan.
Conventional vaccine formulations typically use live or weakened viruses to boost the immune response. The Listeria formulation uses viral protein components along with the bacterial protein, reducing the possibility of accidental viral infection. In preliminary animal studies, the new vaccine also appeared to boost the immune response better than a conventional vaccine, according to the researchers.
Their study appears in the inaugural (January) issue of Molecular Pharmaceutics, a peer-reviewed journal of the American Chemical Society, the world's largest scientific society. The new bi-monthly journal focuses on the emerging and evolving fields of the molecular mechanisms of drugs and drug delivery.
The vaccine incorporates a bacterial protein called listeriolysin O (LLO), which has the unusual ability to allow Listeria to cut through and enter certain cells that are involved in the immune response. These cells, called macrophages, are in turn able to activate other immune cells called cytotoxic T-lymphocytes, which are needed for complete protection against viral diseases but are not adequately activated by conventional vaccine formulations. By boosting the activity of these cells along with the production of viral antibodies, the new vaccine formulation could ultimately help save lives, the researchers say.
"Today's vaccines are lifesavers, but there's still much room for improvement," says study leader Kyung-Dall Lee, Ph.D., an associate professor in the Department of Pharmaceutical Sciences at the University of Michigan, Ann Arbor. "We've shown that vaccines produced using the listeriolysin O protein can dramatically boost the immune response [in mice]. We're very excited about this promising vaccine delivery system, which could pave the way for the next generation of safer, more effective vaccines."
In preliminary studies using a mouse model of viral meningitis, a vaccine containing a genetically engineered version of the LLO protein was used to effectively immunize a small group of mice against a lethal viral strain — with a 100 percent survival rate, the researchers say. By contrast, half of the mice died that were given a conventional meningitis vaccine formulation, while none of the non-immunized mice survived, they add.
Lee and his associates had first demonstrated in cell studies that the LLO protein isolated from Listeria could boost immune responses. He then genetically engineered the protein into the new vaccine formulation for enhanced immune protection.
This study represents the first time the experimental strategy has been shown to work in live animal models of viral infection and represents a promising strategy for boosting both antibodies and cytotoxic T-lymphocytes (or T-cells) simultaneously, which are needed to maximize the immune system's response against viral attack, Lee and his associates say.
If further studies are successful, the vaccine delivery system could be available to make a variety of anti-viral vaccines for consumers in several years, Lee predicts. In particular, the finding renews hope of eventually developing an effective HIV vaccine to stem the spread of AIDS. Clinical studies are still needed for each specific vaccine, he cautions.
"We harnessed the clever invasive machinery of Listeria and developed it into a potentially safer and more effective vaccine delivery formulation," says Lee, who holds a patent related to the LLO vaccine delivery technique. He adds that the technique also holds promise for developing vaccines for other diseases, including cancer and SARS.
The National Institutes of Health provided funding for this study.
Media Contact
Michael Bernstein
EurekAlert!
Alle Nachrichten aus der Kategorie: Health and Medicine
This subject area encompasses research and studies in the field of human medicine.
Among the wide-ranging list of topics covered here are anesthesiology, anatomy, surgery, human genetics, hygiene and environmental medicine, internal medicine, neurology, pharmacology, physiology, urology and dental medicine.
Zurück zur Startseite
Neueste Beiträge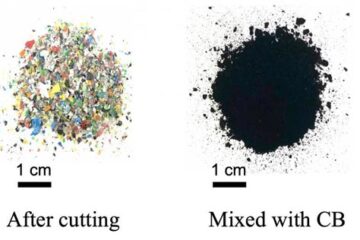 Flash graphene rocks strategy for plastic waste
Rice University lab detours potential environmental hazard into useful material. Plastic waste comes back in black as pristine graphene, thanks to ACDC. That's what Rice University scientists call the process…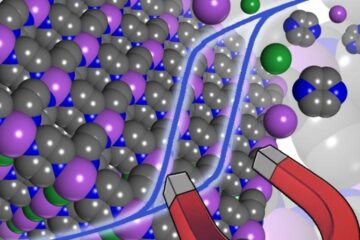 Towards next-generation molecule-based magnets
Magnets are to be found everywhere in our daily lives, whether in satellites, telephones or on fridge doors. However, they are made up of heavy inorganic materials whose component elements…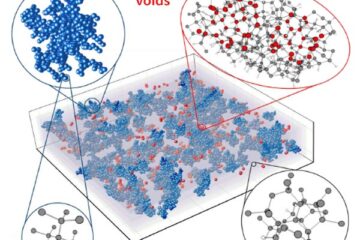 Order in the disorder …
… density fluctuations in amorphous silicon discovered Silicon does not have to be crystalline, but can also be produced as an amorphous thin film. In such amorphous films, the atomic…