Depression, other psychiatric illnesses common following traumatic brain injury
Many patients who experience a traumatic injury to the brain experience major depression or other psychiatric illnesses within a year after their head injuries, according to two articles in the January issue of The Archives of General Psychiatry, one of the JAMA/Archives journals.
Mood and anxiety disorders are common complications among patients who have experienced traumatic brain injury (TBI), according to the article. Studies suggest that depression is also a common psychiatric complication of TBI, however, clinical implication of major depression following TBI have not been extensively studied.
Ricardo E. Jorge, M.D., of the University of Iowa, Iowa City and colleagues studied 91 patients with TBI, and 27 patients with multiple trauma but without any evidence of central nervous system injury as controls. The patients' conditions were evaluated at three, six and twelve months after the injury, and psychiatric diagnosis was made. Neuropsychological testing and magnetic resonance imaging (MRI) of the brain were performed at the three-month follow-up visit.
Of the 91 patients with TBI, 30 (33 percent) had major depressive disorder during the first year after their injury. Major depressive disorder was significantly more frequent among patients with TBI compared to controls. The researchers also found that patients with TBI and depression were more likely to have a history of mood and anxiety disorders than patients with TBI who did not experience depression. Of patients with TBI who also had depression, 76.7 percent also had anxiety, and 56.7 percent exhibited aggressive behavior. Major depression was also associated with worse social functioning at the six- and twelve-month follow-up, as well as reduced gray matter (a brain structure) volumes on brain scans.
(Arch Gen Psychiatry. 2004;61:42-50. Available post-embargo at archgenpsychiatry.com) Editor's Note: This study was supported by grants from the National Institute of Mental Health, National Institutes of Health, Bethesda, Md.
In a related study in this issue of The Archives of General Psychiatry, Jesse R. Fann, M.D., M.P.H., of the University of Washington, Seattle and colleagues investigated the risk of psychiatric illness after TBI among patients in an adult health maintenance organization (HMO).
The researchers studied 939 HMO members diagnosed with TBI in 1993, compared with controls in the same HMO without TBI. They found that the prevalence of any psychiatric illness in the first year after TBI was 49 percent following moderate to severe TBI, and 34 percent following mild TBI, and 18 percent in the control group.
"Both moderate to severe and mild TBI are associated with an increased risk of subsequent psychiatric illness," writes Dr. Fann. "Whereas moderate to severe TBI is associated with a higher initial risk, mild TBI may be associated with persistent psychiatric illness."
(Arch Gen Psychiatry. 2004;61:53-61. Available post-embargo at archgenpsychiatry.com)
Editor's Note: This study was supported by a grant from the National Center for Injury Prevention and Control, Centers for Disease Control and Prevention, Atlanta, Ga.
For more information, contact JAMA/Archives Media Relations at 312/464-JAMA (5262) or e-mail mediarelations@jama-archives.org .
To contact Ricardo E. Jorge, M.D., call Thomas Moore at 319-356-3945. To contact Jesse R. Fann, M.D., M.P.H., call Pam Sowers at 206-685-4232.
All news from this category: Health and Medicine
This subject area encompasses research and studies in the field of human medicine.
Among the wide-ranging list of topics covered here are anesthesiology, anatomy, surgery, human genetics, hygiene and environmental medicine, internal medicine, neurology, pharmacology, physiology, urology and dental medicine.
Back to the Homepage
Latest posts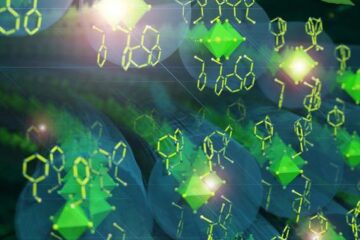 Just a few atoms thick: New functional materials developed
Using the smallest "construction set" in the world, a research team from the universities of Marburg, Giessen and Paderborn is designing new materials for computer chips, light-emitting diodes and solar…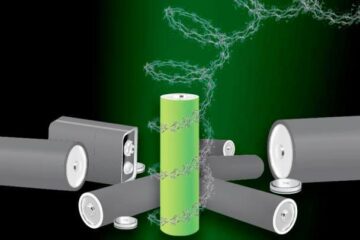 Researchers develop new metal-free, recyclable polypeptide battery
– that degrades on demand … This could result in battery production moving away from strategic elements like cobalt. The introduction of lithium-ion (Li-ion) batteries has revolutionized technology as a…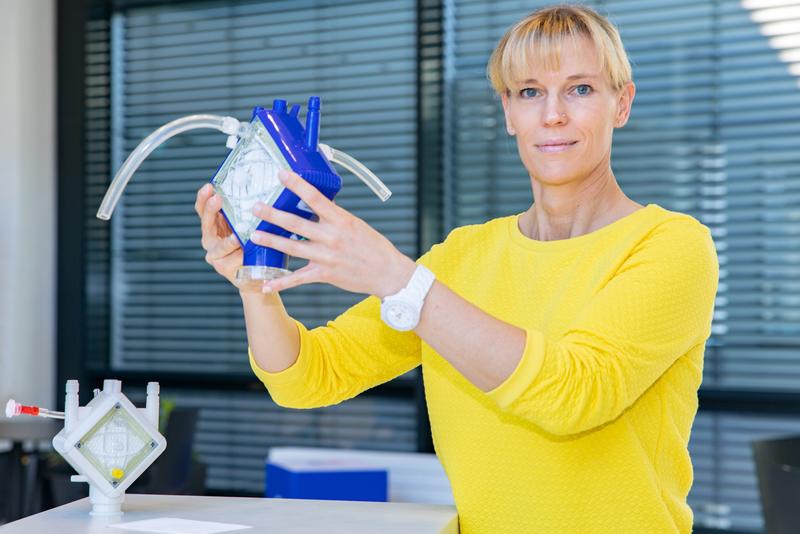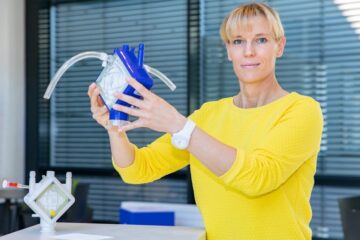 Artificial lungs as organ replacement
DFG priority program funds four MHH projects with 1.6 million euros. For people with severe lung diseases, transplantation of a healthy organ is often the only chance of survival. But…