Garlic Compound Effective Against Killer MRSA 'Superbugs' – New Evidence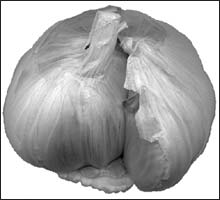 A compound extracted from garlic is effective against even the most antibiotic-resistant strains of MRSA, the killer 'hospital superbug', and can cure patients with MRSA-infected wounds within weeks, according to new research by microbiologist Dr Ron Cutler of the University of East London (UEL).
In a paper to be published in the New Year, Dr Cutler, an expert in the antimicrobial properties of plant extracts, claims that allicin – a compound that occurs naturally in garlic – kills not only established varieties of MRSA, but also destroys the new generation of 'super-superbugs' that have evolved resistance to Vancomycin and Glycopeptides, the powerful antibiotics widely considered to be the last line of defence against MRSA.
MRSA (Methicillin-resistant Staphylococcus aureus) now causes an estimated 2,000 deaths in UK hospitals each year mainly through secondary infection of surgical wounds. Though MRSA organisms can live harmlessly in humans and are carried in the nasal passages and on the skin, they can cause fatal infection in immune-suppressed patients, the elderly, the young and those with surgical implants.
Doctors have become increasingly alarmed over the past few months by the emergence in UK hospitals of new generations of resistant strains of MRSA known as VISAs, and GISAs (Vancomycin or Glycopeptide resistant Staphylococcus aureus). MRSA has also become endemic in many hospitals, especially in London and the South-East, prompting the NHS to review its hygiene procedures.
Dr Cutler, recently proved that allicin destroys the MRSA microbe in laboratory trials, has now teamed up with a new company, Allicin International, to develop topical treatments to prevent MRSA infection. The group have developed a nasal cream, oral capsules and soaps that have proved effective against both MRSA and GISA.
In partnership with colleagues in the NHS, Dr Cutler is now embarking on a major clinical trial involving around two hundred volunteers, including patients at several hospitals in London and the South East.
Dr Cutler said: "The trials we have conducted so far show that this formulation is highly effective against MRSA, and it could save many lives. This finding is backed up by initial findings a number of recent case studies. We have been trying to set up a clinical trial for many months now, and at last we have secured funding from sources including Allicin International.
"MRSA is causing a genuine crisis in our hospital system in Britain and worldwide. Antibiotics are increasingly ineffective, but we do have a powerful natural ally. Plant compounds have evolved over millions of years as chemical defence agents against infection. Garlic has been used in medicine for centuries, and it should be no surprise that it is effective against this very modern infection."
The research on the laboratory effects of allicin on GISA was presented in part at the Institute of Biomedical Scientists congress in Birmingham, October 2003, and is being prepared for publication in the Journal of Biomedical Science, to appear in the New Year. A full clinical study involving the use of allicin to reduce nasal carriage in healthy volunteers, including in hospitals in London and South East England, is underway and initial results are due to be published in summer 2004.
Case Study: Deborah's story
Deborah Brown (34), a probation service officer who lives in Rainham, Kent, contracted MRSA after a major spinal operation in November 2000.
The painful wounds on her spine failed to heal despite constant applications of both oral antibiotics and creams, which also failed to reduce the levels of MRSA in her tissue.
In December 2002, Deborah's mother Pauline contacted Dr Cutler after seeing an item on TV about MRSA and received a course of Allimax cream and capsules by post. Within two months, the MRSA had mostly cleared from Deborah's tissues and the wounds had begun to heal, allowing an operation to remove her spinal supports to be carried out in June 2003.
Deborah said: "The effect of the treatment was dramatic – I am making a good recovery now – but it was really awful at the time. Having weeping wounds on my back that never healed for two years was incredibly painful, and I became increasingly depressed as the MRSA didn't respond to repeated courses of antibiotics. If my case helps to show that allicin works against MRSA then I am glad that something good might come of it."
All news from this category: Health and Medicine
This subject area encompasses research and studies in the field of human medicine.
Among the wide-ranging list of topics covered here are anesthesiology, anatomy, surgery, human genetics, hygiene and environmental medicine, internal medicine, neurology, pharmacology, physiology, urology and dental medicine.
Back to the Homepage
Latest posts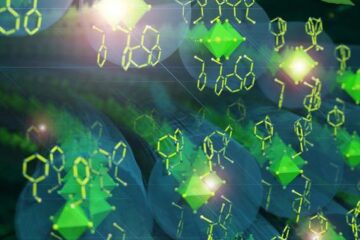 Just a few atoms thick: New functional materials developed
Using the smallest "construction set" in the world, a research team from the universities of Marburg, Giessen and Paderborn is designing new materials for computer chips, light-emitting diodes and solar…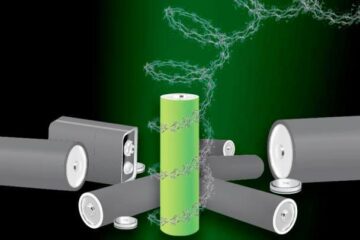 Researchers develop new metal-free, recyclable polypeptide battery
– that degrades on demand … This could result in battery production moving away from strategic elements like cobalt. The introduction of lithium-ion (Li-ion) batteries has revolutionized technology as a…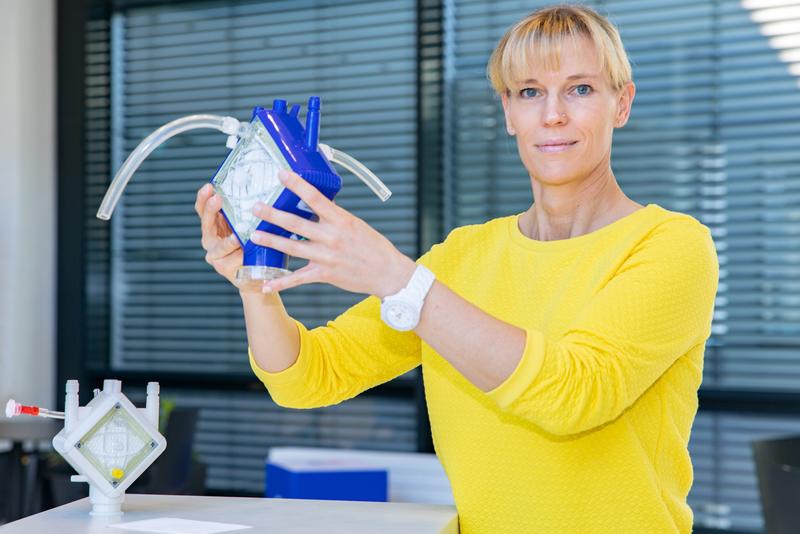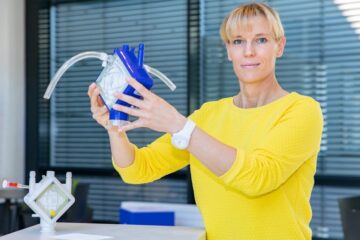 Artificial lungs as organ replacement
DFG priority program funds four MHH projects with 1.6 million euros. For people with severe lung diseases, transplantation of a healthy organ is often the only chance of survival. But…