Men do not cause yeast infections in women
Researchers find oral sex, masturbating linked to recurrent infections
Women may blame their husbands or boyfriends for headaches, tears and stress. But they can't be blamed for those nasty recurrent yeast infections, contrary to popular belief.
A new study by University of Michigan Health System researchers finds that the presence of yeast in male sex partners do not make women more prone to recurrent yeast infections. Certain sexual activities, however, were linked to increased risk of recurrent yeast infections in women, according to the study.
"Many physicians, and many women, believe that women get recurrent yeast infections because their partner passes the yeast back to them during intercourse. This study refutes that belief," says study author Barbara Reed, M.D., M.S.P.H., professor of Family Medicine at the U-M Medical School. "This study suggests the risk for recurrent infections is related to something else – perhaps the woman's immune response to the yeast."
Candida vulvovaginitis, or yeast infection, is one of the most common diagnoses in American women. About three-quarters of women will have at least one yeast infection in their lives, and 40 percent have recurrent infections. The Candida yeast are often found in both women and men in the genital area, rectum and mouth.
In the study, published in the December Journal of Women's Health, researchers looked at 148 women with confirmed Candida vulvovaginitis and 78 of their male sexual partners. Each woman was examined by a doctor, who collected samples from the vagina, cervix, vulva, tongue and rectum. The men were asked to collect at home urine, fecal and semen samples and a tongue swabbing. The samples were analyzed by culture to determine whether Candida species were present at each site.
The women received treatment for their initial infection and were asked to return for follow-up visits after two weeks, four weeks, six months and a year. At each visit, they were asked about symptoms, sexual activity and changes in risk factors. Doctors repeated the pelvic exam and specimen collections.
The women were also told to return for testing any time they had symptoms of vaginal discharge, itching or odor. Doctors performed an exam and collected specimens at these visits as well. After the symptomatic visits, the men were also asked for new specimen collections. Thirty-three of the women developed at least one recurrent yeast infection within the year.
At the two-week and one-month visits, none of the women had symptoms of a yeast infection. But 20 percent had a positive culture for Candida in the vaginal area at the two-week visit and 29 percent tested positive for Candida after one month. The researchers found these women were no more likely to develop recurrent infections by the end of the one-year study period.
Among the men, nearly half tested positive for Candida species on the tongue and in the feces, while few showed Candida in their urine or semen. Researchers found no link between Candida in the men's specimens and Candida at the women's vulva, rectum or tongue. They also found no link between recurrent yeast infections and signs of Candida at any site in either the men or women.
When sexual activities were looked at, however, the researchers found women who had recurrences were more likely to have participated in cunnilingus (or oral sex given to the woman) or masturbation of the woman with saliva in the past month. Only 14.5 percent of women reported masturbation with saliva, however, while 69 percent reported cunnilingus, suggesting oral sex is the more common risk.
Oral sex and masturbation with saliva proved to be risk factors whether men showed signs of yeast in their mouth or not. The risk was also not affected by the presence of Candida in the women's genital area.
"We're not saying that oral sex is a problem for everyone, but if a women is experiencing recurrent yeast infections, those activities put her at an increased risk," Reed says.
The woman's age at first intercourse, lifetime number of partners, frequency of intercourse or anal intercourse in the previous month were all not associated with recurrences.
The researchers suggest that Candida exists in some women in balance with the other organisms and immune components in the vaginal area, and that washing that area with saliva may disrupt the balance, leading to symptoms of yeast infection.
###
The study received funding from the National Institute of Allergy and Infectious Diseases. In addition to Reed, study authors include Philip Zazove, M.D., and Daniel W. Gorenflo, Ph.D., from the U-M Department of Family Medicine; Carl L. Pierson, Ph.D., from the U-M Department of Pathology; and Julie Horrocks, Ph.D., from the Department of Mathematics and Statistics at the University of Guelph in Ontario, Canada.
Media Contact
Nicole Fawcett
EurekAlert!
All news from this category: Health and Medicine
This subject area encompasses research and studies in the field of human medicine.
Among the wide-ranging list of topics covered here are anesthesiology, anatomy, surgery, human genetics, hygiene and environmental medicine, internal medicine, neurology, pharmacology, physiology, urology and dental medicine.
Back to the Homepage
Latest posts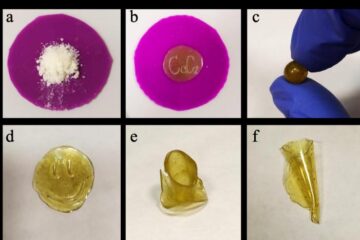 Chemists create renewable plant-based polymers
What makes them different is that they can be easily recycled. Researchers at the Laboratory of Cluster Catalysis at St Petersburg University have synthesised polymers from biomass. What makes them…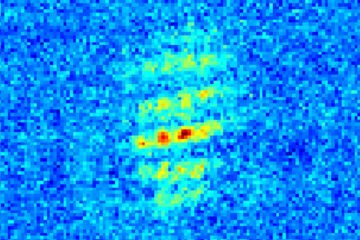 Atom interferometry demonstrated in space for the first time
Researchers present results of experiments with atom interferometry on a sounding rocket / Further rocket missions set to follow. Extremely precise measurements are possible using atom interferometers that employ the…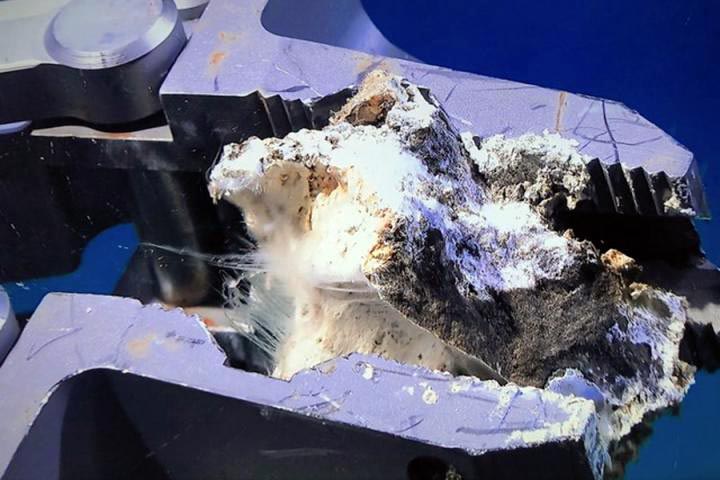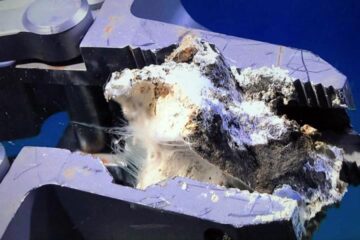 Ocean bacteria release carbon into the atmosphere
Research could help scientists better estimate Earth's carbon budget. A team led by University of Minnesota researchers has discovered that deep-sea bacteria dissolve carbon-containing rocks, releasing excess carbon into the…