Freezing technique kills majority of small malignant breast cancers
Clinical promise and clues to patient selection seen in initial clinical trial results
A technique already in use to freeze and kill benign breast masses also appears to kill small malignant breast tumors, new research from a clinical trial at the University of Michigan Comprehensive Cancer Centers shows.
And while the number of patients studied to date is small, the vast majority — seven of nine — had no residual cancer after their invasive tumors were frozen in a minimally invasive ultrasound-guided procedure called cryoablation. Two others had nearly complete cancer elimination, with one experiencing total death of the invasive portion of her cancer and the other showing a small portion of invasive tumor remaining.
The initial results also yielded important clues about which patients might be the best candidates for the procedure in the future, based on their tumors' size and appearance on ultrasound images. And the results confirmed that the procedure caused no cosmetic changes to the breast's appearance.
U-M breast radiologist Marilyn Roubidoux, M.D., will present the results on Dec. 3 at the annual meeting of the Radiological Society of North America.
"While this is an early result, it is encouraging, and it will guide future research on this technique for patients with malignant disease," says Roubidoux, an associate professor of radiology at the U-M Medical School. "For instance, the experience with these first nine patients gives us clues to patient selection. We hope that if further investigation continues to yield good results, this technique may become a viable option for women with early-stage disease."
The study of nine U-M patients is part of a larger multicenter clinical trial of cryoablation for malignant breast cancer, led by U-M surgical oncologist Michael S. Sabel, M.D. The results of the entire trial are in press, but the U-M team is sharing the results from its group of patients with radiologists at RSNA.
A larger clinical trial is currently being planned; no patients are being recruited right now.
The current trial was funded in part by Sanarus Medical, Inc., which has U.S. Food and Drug Administration approval for its Visica cryoablation system as a means of freezing benign breast masses called fibroadenomas.
The technique is already in use in many states as an office-based, non-surgical means of treating benign breast disease, via a thin probe inserted into the center of the tumor under local anesthesia and with real-time guidance from ultrasound imaging.
The initial clinical trial was designed to test the technique's ability to treat early-stage invasive breast tumors ranging in size from 8 millimeters to 18 millimeters. These represent the size of tumors often found on screening mammograms.
All tumors were biopsied before cryoablation, and were removed by lumpectomy within 23 days of cryoablation. A multidisciplinary team including Roubidoux, Sabel and other colleagues conducted the trial and performed the procedures in an outpatient setting at the U-M Cancer Center.
There were no complications during the six-week follow-up period, no pain, and none of the patients needed to be sedated. As with cryoablation for fibroadenoma, the procedure took about 30 minutes and was conducted via a tiny incision in the breast that was closed by a small bandage.
The analysis of the lumpectomy tissue showed that seven of the nine patients had complete necrosis — death — of their tumors. Their tumors ranged in size from 8 millimeters to 17 millimeters, and most were classified on biopsy as invasive ductal carcinoma. One patient had invasive colloid carcinoma, and another's biopsy showed ductal carcinoma in situ (DCIS), a non-invasive pre-cancerous condition, in addition to invasive ductal carcinoma.
One patient had complete necrosis of the invasive portion of her tumor, but her lumpectomy showed further evidence of nearby DCIS that had not been seen on her biopsy, mammogram or ultrasound before cryoablation. The last patient, whose tumor was the largest at 18 millimeters in size, and had indistinct borders (margins), had a small area of invasive cancer remaining after cryoablation.
Roubidoux notes that the two patients who had incomplete cancer necrosis are just as important to the study's findings as the seven who had complete cancer death. "It appears that we have to be sure of where the cancer is, and the extent of it. It needs to be visible on ultrasound, and its margins need to be distinct," she says. She notes that if the mass can be felt by a manual breast exam, this may also be a favorable factor for cryoablation.
She also stresses that the initial success of the technique in malignant cancer does not mean that cryoablation should be seen as a final treatment yet. Patients in the trial, and those in future trials, need lumpectomy to assess the effectiveness of the cryoablation. In addition, as with conventional surgical treatment, radiation and/or chemotherapy may be needed.
"We're still quite a few years from being able to see cryoablation as the final treatment for any malignant cancer," cautions Roubidoux. "But in the meantime, it's showing promise for initial treatment, and perhaps as the sole invasive procedure for patients who cannot tolerate lumpectomy."
Cryoablation is one of several techniques currently under investigation for localized, percutaneous treatment of breast masses of all kinds. Other research techniques under investigation elsewhere use radio waves, lasers, focused ultrasound and microwave radiation.
The Sanarus cryoablation system uses a disposable probe that the physician guides through a small breast incision and into the center of the tumor, using ultrasound images collected during the procedure. Super-cold argon gas flows within the probe, making it ultra-cold. An iceball forms around it, and grows and engulfs the tumor and nearby tissue. The iceball is allowed to thaw, followed by another freeze-thaw cycle. The probe is removed and the incision is closed with a bandage.
The body then begins to absorb the cells that have been killed by the intense cold, and in fibroadenoma treatment the tissue is left inside the body. For malignant tumors, the lumpectomy ensures that the cancer and the region surrounding it are removed several weeks later.
Sabel is currently gathering promising laboratory results on the ability of the dead tumor cells to prompt the body to recognize and fight off cancer in other locations in the body, if cells have already escaped the tumor.
Meanwhile, Roubidoux is investigating changes in blood vessel formation in and around the tumor after cryoablation, using a special color ultrasound technique developed at U-M.
All news from this category: Health and Medicine
This subject area encompasses research and studies in the field of human medicine.
Among the wide-ranging list of topics covered here are anesthesiology, anatomy, surgery, human genetics, hygiene and environmental medicine, internal medicine, neurology, pharmacology, physiology, urology and dental medicine.
Back to the Homepage
Latest posts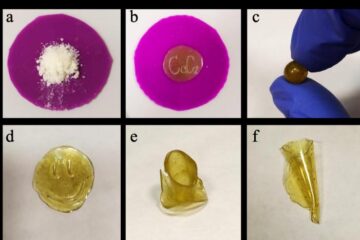 Chemists create renewable plant-based polymers
What makes them different is that they can be easily recycled. Researchers at the Laboratory of Cluster Catalysis at St Petersburg University have synthesised polymers from biomass. What makes them…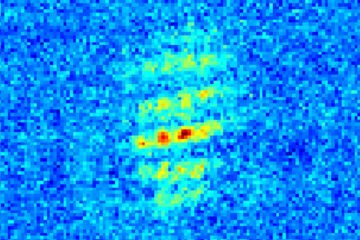 Atom interferometry demonstrated in space for the first time
Researchers present results of experiments with atom interferometry on a sounding rocket / Further rocket missions set to follow. Extremely precise measurements are possible using atom interferometers that employ the…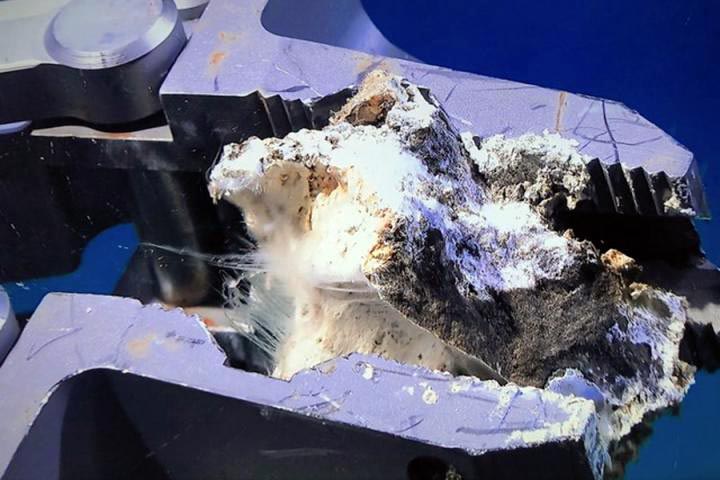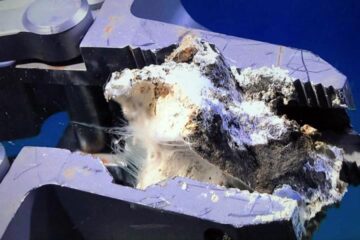 Ocean bacteria release carbon into the atmosphere
Research could help scientists better estimate Earth's carbon budget. A team led by University of Minnesota researchers has discovered that deep-sea bacteria dissolve carbon-containing rocks, releasing excess carbon into the…