Solitary pancreas transplant not associated with improved survival for patients with diabetes
Patients with diabetes who received a solitary pancreas transplant appeared to have worse survival than patients on the transplant waiting list who received conventional therapy, according to a study in the December 3 issue of The Journal of the American Medical Association (JAMA).
According to background information in the article, pancreatic transplantation is a therapeutic option for patients with complicated diabetes mellitus. The American Diabetes Association supports the procedure for patients with diabetes who have had, or need, a kidney transplant. In the absence of kidney failure, pancreas transplantation may be considered for patients with diabetes and severe and frequent metabolic instability, i.e., episodes of very low blood glucose levels (hypoglycemia) or high blood glucose levels with buildup of blood acids (ketoacidosis).
According to the article, solitary pancreas transplantation (i.e., pancreas alone or pancreas-after-kidney) for diabetes mellitus remains controversial due to procedure-associated illness and/or death, toxicity of immunosuppression, expense, and unproven effects on the secondary complications of diabetes. Whether transplantation offers a survival advantage over conventional therapies for diabetes is unknown.
Jeffrey M. Venstrom, B.S., of the National Institute of Diabetes and Digestive and Kidney Diseases, National Institutes of Health, Department of Health and Human Services, Bethesda, Md., and colleagues compared the survival of pancreas transplant recipients in patients with diabetes and preserved kidney function with that of similar patients listed for a pancreas transplant, since they would have conditions similar to those who underwent the transplant procedure.
The study was conducted using data from 124 transplant centers in the United States, with 11,572 patients with diabetes mellitus on the waiting list for pancreas transplantation (pancreas alone, pancreas-after-kidney, or simultaneous pancreas-kidney) at the United Network for Organ Sharing/Organ Procurement and Transplantation Network between January 1, 1995, and December 31, 2000.
The researchers found that over four years of follow-up, the transplant recipients, compared with patients awaiting the same procedure, had a 57 percent increased risk of death for pancreas transplant alone; 42 percent increased risk of death for pancreas-after-kidney transplant patients; and 57 percent decreased risk of death for simultaneous pancreas-kidney transplant "Transplant patient 1- and 4-year survival rates were 96.5 percent and 85.2 percent for pancreas transplant alone, respectively, and 95.3 percent and 84.5 percent for pancreas-after-kidney transplant, while 1- and 4-year survival rates for patients on the waiting list were 97.6 percent and 92.1 percent for pancreas transplant alone, respectively, and 97.1 percent and 88.1 percent for pancreas-after-kidney transplant," the authors write.
"Our data suggest that patients with complicated diabetes who are considering a solitary pancreas transplant must weigh the potential benefit of insulin independence against an apparent increase in mortality for at least the first 4 years posttransplantation. Benefits not accounted for in this analysis (e.g., improved quality of life) may justify pancreas transplantation, and it is possible that transplant recipients may show a survival advantage with longer-term follow-up. Even if that is true, however, it is at best difficult to weigh the cost of an early excess mortality (spanning the first 4 years posttransplant) against what at this point is a hypothetical survival advantage beyond the 4 years we have analyzed," the researchers write.
"At this point, clinicians and patients considering the pancreas transplant option must understand the actual risks and benefits, the expense, and the uncertainties associated with this surgical therapy. Our data suggest that the increasingly frequent application of the solitary pancreas transplantation option for those with normal kidney function warrants a second look," they conclude.
Media Contact
Joan Chamberlain
EurekAlert!
All news from this category: Health and Medicine
This subject area encompasses research and studies in the field of human medicine.
Among the wide-ranging list of topics covered here are anesthesiology, anatomy, surgery, human genetics, hygiene and environmental medicine, internal medicine, neurology, pharmacology, physiology, urology and dental medicine.
Back to the Homepage
Latest posts
A little friction goes a long way toward stronger nanotube fibers
Rice model may lead to better materials for aerospace, automotive, medical applications. Carbon nanotube fibers are not nearly as strong as the nanotubes they contain, but Rice University researchers are…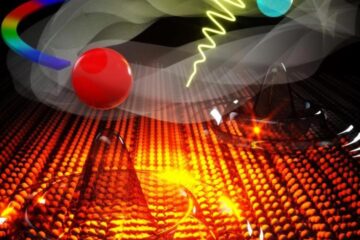 Light-induced twisting of Weyl nodes switches on giant electron current
Scientists at the U.S. Department of Energy's Ames Laboratory and collaborators at Brookhaven National Laboratory and the University of Alabama at Birmingham have discovered a new light-induced switch that twists…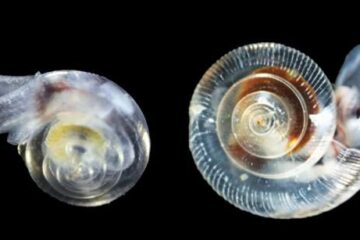 Acidification impedes shell development of plankton off the US West Coast
Shelled pteropods, microscopic free-swimming sea snails, are widely regarded as indicators for ocean acidification because research has shown that their fragile shells are vulnerable to increasing ocean acidity. A new…