CT scans find tiny bladder, kidney & urinary cancers
Scan finds problems often missed by other tests, helps high-risk patients get help early
A single 15-minute CT scan may be all it takes to find tiny cancers, stones and other problems in the kidneys, bladders and urinary tracts of high-risk patients — potentially saving them from many additional tests, and from delayed detection and treatment. And the detailed imaging scan can be done using modern CT (computed tomography) machines now found in many large hospitals.
That's the message that University of Michigan Health System radiologists will give this week at the annual meeting of the Radiological Society of North America, where they will present new findings on multi-detector CT urography, or MDCTU.
As one of the most experienced MDCTU teams in the nation, with more than 1,000 patients scanned, they hope to show colleagues from around the nation that the technique is extremely sensitive, very accurate and relatively easy to adopt.
At the meeting, U-M radiologists Elaine Caoili, M.D., and Richard H. Cohan, M.D., will showcase their findings that MDCTU can find numerous problems in the tiny vessels of the body's urine collection system, as well as detecting bladder cancer, kidney and bladder stones, and kidney cysts and cancers.
And, they will show how MDCTU may be a better and far more accurate option for high-risk patients than the traditional 30-minute X-ray exam that is often done on patients with symptoms such as blood in their urine or problems with urination.
That exam, known as intravenous pyelogram (IVP) or intravenous urography (IVU), finds the cause of symptoms less than 50 percent of the time. And IVP's high false-positive and false-negative rates often mean that high-risk patients either endure a series of tests and scans before getting a firm diagnosis, or get a false sense of security from a mistakenly "clean" report and only get diagnosed much later.
"Our experience to date with MDCTU in patients with prior bladder and urinary tract cancer has convinced us that it is as good as IVP — and probably far better — for detecting all abnormalities of the urinary system," says Cohan, a professor of radiology at the U-M Medical School.
"We're able to see subtle tumors as small as 2 to 3 millimeters, in areas where other exams can't go, and we've been able to save patients the delay and aggravation of coming back for repeated diagnostic scans and procedures," adds Caoili, a clinical assistant professor of radiology whose RSNA Research Scholar award helped fund the research. "We hope our colleagues will adopt this technique for use in patients in whom they strongly suspect urinary abnormalities, such as those with prior cancer."
Cohan will give a course on MDCTU at the RSNA meeting, along with several other leading national investigators from Brigham and Women's Hospital, the University of Pennsylvania and the Mayo Clinic. He will also give a course on kidney imaging, including MDCTU. Meanwhile, Caoili will present a poster of research results, and a computerized educational display that will teach radiologists how to conduct and interpret the scans.
MDCTU scans can be done on super-fast helical CT scanners, which pass X-rays through the patient's body from many angles and collect them on the other side using multiple detectors surrounding the patient. During the scan, the path of the X-rays is slightly altered by a contrast dye given to the patient intravenously. The dye works its way through the bloodstream into the kidneys, where it is excreted as part of the urine into tiny vessels within the kidneys and then into the thin, 12-inch-long tubes called ureters that lead to the bladder.
The contrast dye allows the CT scanner to make detailed images of the patient's entire urinary system, in "slices" less than a millimeter thick. Computers combine them to make cross-sections and three-dimensional images that can be looked at in different ways to spot problems such as cancer.
More than 91,000 Americans are diagnosed with urinary system cancers each year, according to the American Cancer Society, and 25,000 die of those cancers. Most of those diagnosed have bladder or kidney cancer, while a smaller number have cancer in one or both ureters. Men are three times more likely than women to develop urinary system cancers. Smokers, people over age 60, and people exposed to certain industrial chemicals, are also far more likely to develop these cancers.
Caoili's poster at the RSNA meeting will show how MDCTU can be optimized to give the most accurate result for imaging the ureters and nearby vessels, using data collected from 85 patients scanned at the U-M. The data show that MDCTU images can be optimized by delaying the scan of the ureters and bladder a few minutes longer after the kidneys are imaged, and by giving an intravenous dose of saline solution to make the ureter more opaque and therefore easier to see.
These two improvements, combined with the U-M team's four years of experience in collecting and analyzing the images produced by MDCTU, have made the technique the standard initial diagnostic tool for U-M patients with a history of urinary system cancer who have new symptoms or are being monitored for recurrence. At U-M, radiologists work with urologists from the Michigan Urology Center, including James Montie, M.D., and Gary Faerber, M.D., to determine which patients are most likely to benefit from an MDCTU scan.
Together, they have diagnosed more than 70 cases of cancer in the past two years, often in patients whose tumors were so small or so far up the urinary tract that they might not have been found by other means until they grew much larger. The team published results from 65 patients in the journal Radiology in February 2002, showing a 93 percent detection rate for all urinary system cancers.
Now, the U-M team hopes that by sharing their methods, they can help other teams begin to perform MDCTU at their own institutions. Many hospitals have already been using CT to find kidney stones and cancers, because of past studies that detected 98 percent of these larger problems, but most have not used MDCTU to image the entire urinary system as a replacement for IVU.
Although MDCTU scans require more expensive imaging and computer equipment, and more detailed and time-consuming reading by radiologists, than IVP, MDCTU may be a more complete and thorough test. IVP often leads to additional imaging tests such as CT.
Says Caoili, "We hope that MDCTU can become the first and only imaging test used for evaluating high-risk patients with urinary system symptoms, and that it will soon allow patients everywhere to get accurate early diagnoses that might improve their outcomes."
References: RSNA scientific poster 317GU-p; Radiology, Vol. 222, No. 2, pp. 353-360
Note: Patients with a history of urinary system cancer who would like to be considered for an MDCTU scan at the University of Michigan may call the U-M Cancer Answer Line at 1-800-865-1125.
All news from this category: Health and Medicine
This subject area encompasses research and studies in the field of human medicine.
Among the wide-ranging list of topics covered here are anesthesiology, anatomy, surgery, human genetics, hygiene and environmental medicine, internal medicine, neurology, pharmacology, physiology, urology and dental medicine.
Back to the Homepage
Latest posts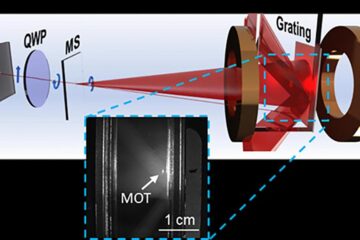 Bringing atoms to a standstill: NIST miniaturizes laser cooling
It's cool to be small. Scientists at the National Institute of Standards and Technology (NIST) have miniaturized the optical components required to cool atoms down to a few thousandths of…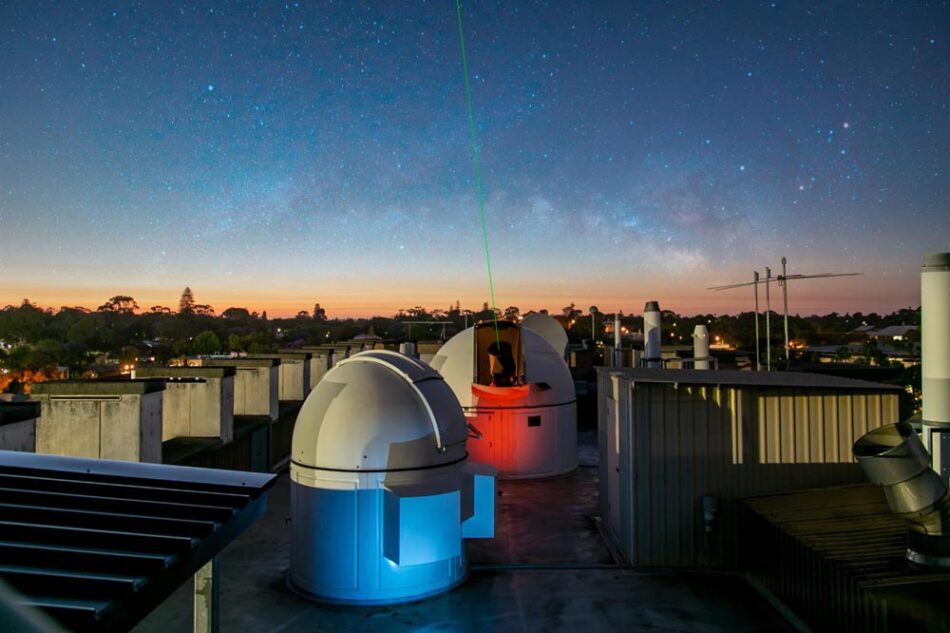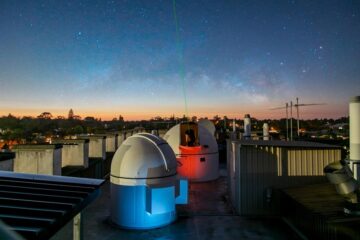 Record-breaking laser link could help us test whether Einstein was right
Scientists from the International Centre for Radio Astronomy Research (ICRAR) and The University of Western Australia (UWA) have set a world record for the most stable transmission of a laser signal through…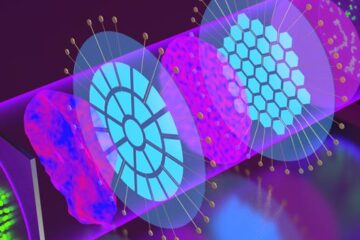 Adaptive optics with cascading corrective elements
A cascaded dual deformable phase plate wavefront modulator enables direct AO integration with existing microscopes–doubling the aberration correction range and greatly improving image quality. Microscopy is the workhorse of contemporary…