Age-related muscle loss linked to protein interplay, says Stanford researcher
Any older athlete can attest that aging muscles don't heal as fast as youthful ones. Now researchers at Stanford University School of Medicine have found a molecular link between older muscles and slow healing. This work could lead to ways of preventing atrophy from immobilization, space flight or simply due to aging.
"What you really want to do is maintain the youthfulness of the regeneration pathway," said Thomas Rando, MD, PhD, associate professor of neurology and neurological sciences and an investigator at the Veterans Affairs Palo Alto Health Care System. The work will be published in the Nov. 28 issue of Science.
Rando and postdoctoral scholar Irina Conboy, PhD, focused their attention on a group of cells called satellite cells, which dot the outside of muscle fibers. These cells come to the rescue of damaged muscles, dividing to form new muscle tissue and generating new satellite cells for future repairs.
In previous work, Rando found that satellite cells spring into action when a protein on the cell surface called Notch becomes activated, much like flicking the cell's molecular "on" switch. What flips the switch is another protein called Delta, which is made on nearby cells in injured muscle. This same combination of Delta and Notch also plays a role in guiding cells through embryonic development.
Having found this pathway, Rando and Conboy wondered whether slow healing in older muscles resulted from problems with signaling between Delta and Notch – failing either to make enough Delta or to respond to the Delta signal.
In their initial experiments, Rando and Conboy found that young, middle-aged and older mice all had the same number of satellite cells in their muscles and that these cells contained equivalent amounts of Notch.
"It doesn't seem as if there's anything wrong with the satellite cells or Notch in aged muscle," Rando said. That left Delta as the suspect molecule.
To test whether older muscles produce normal amounts of Delta, the researchers looked at the amount of protein made by mice of different ages. Young and adult mice, equivalent to about 20- and 45-year-old humans, both had a large increase in Delta after an injury. Muscles in older mice, equivalent to a 70-year-old human, made much less Delta after an injury, giving a smaller cry for help to the satellite cells. In response, fewer satellite cells were activated to repair the muscle damage.
A further set of experiments showed that slow repair in older muscles can be overcome. When the team applied a molecule to young muscles that blocked Delta, those satellite cells failed to divide in response to damage. Conversely, when they applied a Delta-mimicking molecule to injured, older muscles, satellite cells began dividing much like the those in younger muscle. The older muscles with artificially activated satellite cells had a regenerative ability comparable to that of younger muscle.
Although the studies focused on muscle regeneration after injury, Rando said similar problems with the interplay between Delta and Notch may cause the gradual muscle atrophy that occurs in older people, in astronauts or in people whose limbs are immobilized in a cast or from bed rest.
"If you presume that normal muscle bulk is maintained by gradual replacement of muscle tissue by satellite cells and that gradual replacement is diminished in older people, that would lead to atrophy," Rando said. "Figuring out atrophy in one of the pathways could relate to the others."
Rando said his team still needs to learn what signals normally cause the muscle to produce Delta, why those signals fail in older muscles and whether that change is reversible.
Other Stanford researchers involved in the study are postdoctoral scholars Michael Conboy, PhD, and Gayle Smythe, PhD.
Stanford University Medical Center integrates research, medical education and patient care at its three institutions – Stanford University School of Medicine, Stanford Hospital & Clinics and Lucile Packard Children's Hospital at Stanford. For more information, please visit the Web site of the medical center's Office of Communication & Public Affairs at http://mednews.stanford.edu.
PRINT MEDIA CONTACT: Amy Adams at 650-723-3900 (amyadams@stanford.edu)
BROADCAST MEDIA CONTACT: M.A. Malone at 650-723-6912 (mamalone@stanford.edu)
All news from this category: Health and Medicine
This subject area encompasses research and studies in the field of human medicine.
Among the wide-ranging list of topics covered here are anesthesiology, anatomy, surgery, human genetics, hygiene and environmental medicine, internal medicine, neurology, pharmacology, physiology, urology and dental medicine.
Back to the Homepage
Latest posts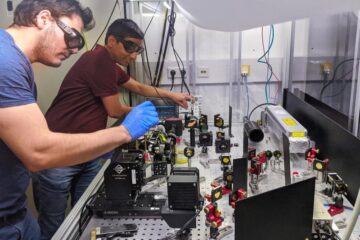 Innovations through hair-thin optical fibres
Scientists at the University of Bonn have built hair-thin optical fibre filters in a very simple way. They are not only extremely compact and stable, but also colour-tunable. This means…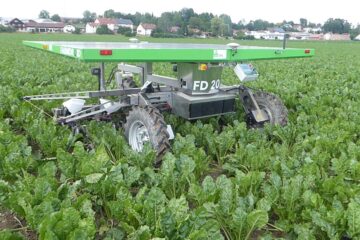 Artificial intelligence for sustainable agriculture
ZIM cooperation network on AI-based agricultural robotics launched The recently approved ZIM cooperation network "DeepFarmbots" met virtually for its official kick-off on November 25. The central goal of the network…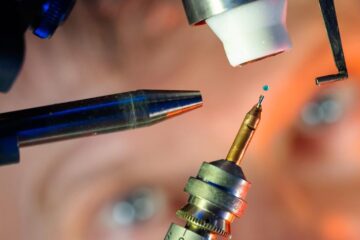 Teamwork in a molecule
Chemists at the University of Jena harness synergy effect of gallium Chemists at Friedrich Schiller University Jena have demonstrated the value of "teamwork" by successfully harnessing the interaction between two…