Antibiotics: €13 million to step up EU research on antibiotic resistance
Today 200 scientists meet in Rome at the EU conference on "The Role of Research in Combating Antibiotic Resistance". It was organised by the European Commission together with the European Society of Clinical Microbiology and Infectious Diseases (ESCMID).
Antibiotics, once hailed as a panacea to combat bacterial infections, seem to be more and more ineffective. The human body is responding less and less to antibiotics. New, more dangerous diseases, stubbornly resisting their power, are developing.
The aim of the conference is to identify future research priorities to tackle the problem of anti-bacterial resistance and human health, addressing both basic and clinical research. At the same time, the Commission is announcing that it will invest €6 million to support two major research projects in this field, with a total project budget of €12.6 million from the first call for proposals in the Sixth Research Framework Programme (2002-2006).
One of these projects looks into resistance to the major class of antibiotics in clinical use, while the other project investigates basic molecular mechanisms of resistance. The projects are being negotiated and will start in a few weeks after signing of contracts.
"People trust antibiotics to cure almost any kind of disease: unfortunately, as recent outbreaks of Severe Acute Respiratory Syndrome (SARS) show, this is not the case," says European Research Commissioner Philippe Busquin.
"Antibiotic resistance is therefore the focus of research within the EU scientific funding programmes. More research for the benefit of patients is needed to make use of the wealth of information provided by more than 140 bacterial genomes known today. We must also make sure that the pharmaceutical industry continues its research into the development of new antibiotics. With more than €100 million invested by the EU over the last four years in this field, we have supported more than 80 research projects on antimicrobial resistance. We will keep up the fight to find innovative answers to this problem."
Once "wonder drugs" ineffective today
Infectious diseases have the potential, like no other group of diseases, to spread rapidly over large distances in a short time. If no effective tools for treatment and prevention are available, they can dramatically change the lives of people and destabilise societies. The first antibiotic drugs became available in the wake of the Second World War, to save soldiers from deadly wounds. These powerful drugs soon became known as "wonder drugs" and were generously prescribed against minor bacterial infections or even viral infections, against which they have never been effective. Today, we pay the price for this complacency. In a recent Eurobarometer survey, Europeans were asked about their 'antibiotic habits': 38% of EU citizens had taken antibiotics in the last 12 months (45% of French and Spaniards but only 22% of Danes) out of whom 93% had a prescription.
Due to overuse and mis-use of these drugs, bacterial resistance to antibiotics is now accelerating at a disturbing rate worldwide. Previously effective antibiotics have lost their powers against a steadily growing list of resistant pathogens. As a result, the arsenal against severe, and often lethal, infectious diseases, like tuberculosis and pneumonia is rapidly diminishing.
Are pharmaceutical companies reluctant to invest in research?
Many pharmaceutical companies have pulled out from investments into research on new antimicrobial drugs. The expected sales revenues are no longer sufficient to make up for the costs linked to the development of these drugs. Many companies have instead refocused their efforts on the more profitable treatments for chronic diseases rather than short-course therapies for infections. This has contributed to making the situation worse.
Research needs
On the other hand, considerable progress has been made in recent years to address these problems thanks to gene technology. Today, more than 140 bacterial genomes are known. However, knowledge of the genetic code of an organism does not in itself generate new drugs. In the light of these developments, plans for how to make the most of European-led research in the fight against antibiotic resistance need to be drawn up. Scientists from various related disciplines will discuss some of the more burning issues at the Antibiotic Resistance conference in Rome from 28-30 November. A report and results will be published after the conference.
New research projects to be launched
Two research projects emerging from the first call for proposals on antibiotic resistance will start their work in early 2004 after signing of contracts. Both aim at a better understanding of fundamental mechanisms of resistance, which will be a necessity for future drug development.
One of these projects will look into how resistance to the major class of antibiotics in clinical use, the ?-lactam antibiotics, arises in some of the most severe hospital and community-spread infections.
The second project also looks at basic molecular mechanisms of resistance, but here the focus is specifically on Streptococcus pneumoniae, for two reasons. The first is that it is the major cause of life-threatening pneumonia, septicaemia and meningitis. The other is that it is also the major cause of milder upper respiratory tract infections and large amounts of antibiotics are therefore consumed every year to treat these infections. The project will study how the bacteria manage to survive, grow and spread in the presence of an antibiotic and what factors determine whether an infection will be mild or severe.
Both projects were selected from the first call for proposals addressing various topics of antimicrobial resistance within the EU Sixth Research Framework Programme and will be presented in more detail in Rome. Three further calls will continue to strengthen the European Research Area on antimicrobial resistance research.
All latest news from the category: Health and Medicine
This subject area encompasses research and studies in the field of human medicine.
Among the wide-ranging list of topics covered here are anesthesiology, anatomy, surgery, human genetics, hygiene and environmental medicine, internal medicine, neurology, pharmacology, physiology, urology and dental medicine.
Back to home
Newest articles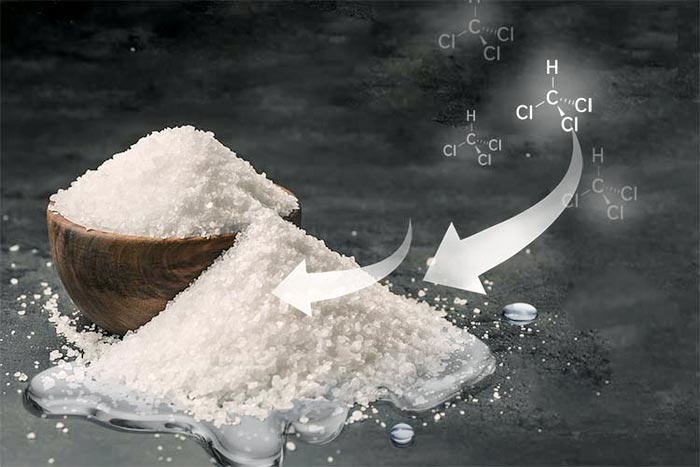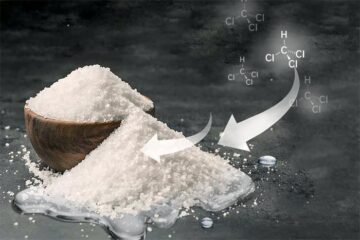 Organic vapor induces dissolution of molecular salts
Dissolving the problem: It has long been known that when salt is kept in a humid environment, it absorbs water, dissolving some of the salt and making it clump. Now,…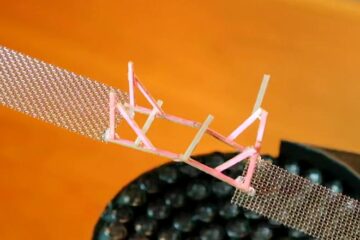 A ground-breaking system that uses acoustic levitation to assemble parts
The work has been accepted at "SIGGRAPH", the most important conference on computer graphics and interactive techniques. "LeviPrint" is a system that uses acoustic manipulation for assembling objects without physical…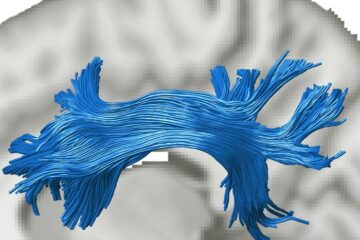 Using GPUs to discover human brain connectivity
A new GPU-based machine learning algorithm developed by researchers at the Indian Institute of Science (IISc) can help scientists better understand and predict connectivity between different regions of the brain….